Our office just threw our annual holiday bash. It was fun to get dressed up, see all my co-workers in one place and say cheers to 2018. But one of my favorite parts was the time we took to reflect on the past year.
As we thought on everything we'd accomplished over 2017, all the new publications we've created, the gains our trading systems have achieved and all the readers we've helped, I realized we'd done … well, a whole lot.
It's ridiculously easy to forget just how much you can get done in a year. (I, for one, moved this year, finally went to Ireland, jumped out of a plane for the first time … and I'm sure you also have many personal milestones that have piled up too.)
While my colleagues and I were reflecting, I also thought about the market and its achievements over the past year.
As you know, we're in the middle of one of the strongest bull markets in history.
The S&P 500 has made an astounding ascension, rising 17.6% this year. In fact, it achieved its best high streak in 20 years back in October — six record closes in a row. And it just kept drifting higher in the months afterward. So maybe it won't surprise you to hear that this is the second-longest bull market in history.
Howard Silverblatt, a senior index analyst at S&P Dow Jones Indices, described this miraculous climb by saying: "The bull has more Energizer batteries than Home Depot."
And he's not wrong… for now.
But as energized as this bull market is, it can't hold a candle to the types of returns you could have seen with a consistent trading strategy.
For instance, by using an earnings-related trading strategy, you could have grabbed an average gain of 54% within just the last six months, with swift 50% gains seen on a weekly basis at times. (You can click here to read more about that type of trading strategy.)
Or let's say you used a portfolio system, which automatically selected the best 10 Alpha stocks for you every week. If you had used that, you could have seen the type of average weekly gain that meant your portfolio was growing at an annualized rate of 31%. (You can read more about that type of strategy by clicking here.)
That's why I always urge you to find a trading system you're comfortable with and to stick to it. Because, in the end, that's how you crush the market — even one of the strongest bull markets in history.
In fact, this might be the perfect time to consider that as the New Year comes around. After all, during the holiday season, we don't only reflect on the past year … we also look forward to the coming one.
With that in mind, I want to let you know that's exactly what our Banyan Hill experts are doing as I type this out. Each one is starting to put together his or her forecast for 2018, and they'll release some of their top predictions over the next week.
These will be some of the absolute best opportunities to benefit from what's headed down the pike. So keep your eyes peeled! This is going to be a week you don't want to miss.
And that brings me to my last point of the day…
What big predictions are you making for 2018? I'd love to know what you think is going to happen to the market or the economy next year, so please send me your thoughts! And if you're worried about something in particular, go ahead and include that as well.
I'll pass your thoughts along to our experts, and I'll be sure to share some of them in an upcoming article.
You can reach me at SovereignInvestor@banyanhill.com, or you can leave a comment at BanyanHill.com!
Catch you next week.
Regards,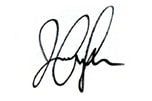 Jessica Cohn-Kleinberg
Managing Editor, Banyan Hill Publishing