Paul Mampilly
Paul Mampilly is an American investor, former hedge fund manager and winner of the prestigious Templeton Foundation investment competition. Paul has been featured on CNBC, Fox Business News and Bloomberg TV. He is the founder of the popular investment newsletter Profits Unlimited, where he uses his skills, experience and knowledge as a former Wall Street insider to guide his more than 90,000 subscribers into stocks that are primed to shoot higher.
Read More
Born in India, Paul came to the United States as a young man and quickly joined the ranks on Wall Street. With 25 years of experience in the investment world, he started his career in 1991 as an assistant portfolio manager at Bankers Trust. From there, he quickly rose to prominent positions managing multimillion dollar accounts for Deutsche Bank and ING. He has also managed money for the Royal Bank of Scotland, Sears and a private Swiss bank.
Eventually, he was recruited by the owners of a $6 billion hedge fund, Kinetics Asset Management, to be its key manager. Under Paul's leadership, the firm's assets quickly rose to $25 billion, causing Barron's to name it one of the "World's Best" hedge funds for averaging 26% annual returns during Paul's tenure.
Most notably, Paul was invited to participate in the prestigious investment competition put on by the Templeton Foundation. With a starting investment of $50 million, Paul managed to generate a 76% return in a single year, growing that investment to $88 million. That would be noteworthy in itself, except that he achieved this while the market was crashing during the 2008 and 2009 economic crisis, without shorting stocks.
Paul also has a remarkable track record in his personal investment account.
He invested in Sarepta Therapeutics in April 2012 when it was still in its infancy stage of developing a drug to treat muscular dystrophy. Eight months later, he sold for a 2,539% gain. He also invested in Netflix in late 2008 when he saw the future of television was moving to streaming videos online. He sold in May of 2010 for a 634% gain.
But that's not the end of his list of big winners. He made a 239% gain on OLED Universal Display Corporation … 264% on Stratasys … 696% on Ariad Pharmaceuticals … 355% on Exact Sciences Corporation … 279% on Facebook … 327% on Olympus Corporation … 298% on Whole Foods … 269% on Cemex … 266% on Grifols … all for cumulative gains of 6,220%.
Eventually, Paul grew tired of the pace on Wall Street, so after making a series of formidable investment returns, he retired at the age of 42. However, he doesn't consider himself to be "retired." Now, instead of making money for the ultra-rich, Paul has shifted his focus in his retirement to making money for Main Street Americans.
To that end, Paul began writing Profits Unlimited in 2016 with one purpose in mind … find stocks that go up. Following his recommendations, people have written in to Paul saying they've made gains of $16,000 … $18,268 … $77,150 … $109,115 … even $250,000.
In addition to writing Profits Unlimited, Paul also manages two elite trading services, Extreme Fortunes and True Momentum, and also writes a weekly column for our FREE newsletter, Winning Investor Daily.

Chad Shoop, CMT
Chad is our in-house income and investment research expert. He has earned the distinction of being a Chartered Market Technician (CMT), a professional achievement fewer than 5,000 people around the world have earned. The CMT test requires an understanding of reading financial stock price charts — but it is far more involved than that. It also tests a person's knowledge of statistical analysis, behavioral finance, risk management and technical investment strategies. In other words, those with CMT designation demonstrate the knowledge to understand and build statistical models that make up a valid trading strategy — which Chad has been using to your benefit here.
Read More
He joined Banyan Hill in 2012 and ran our top-performing service in 2016, Pure Income. In Pure Income, he taps into the best opportunities to generate safe, steady monthly income. With his recommendations, subscribers collect double-digit yields nearly every month for an average 15% gain per trade. Overall, it's led to Pure Income being one of the best-performing services each year and has handed his readers a 93% win rate — something practically unheard of in the investment world.
Chad is also the editor of Automatic Profits Alert, which is designed to take advantage of seasonal patterns that appear over and over in the markets. He cross-examined over a decade's worth of these anomalies and backtested across 20,800 hours of real market data to design this service, which comes with its own calendar — alerting you exactly when to buy and exit these seasonal trends all year long. The results have been nothing short of phenomenal. Over the last decade, the strategy never resulted in a losing year. Now Chad walks you through every step on a weekly basis so that you too can virtually crash-proof your portfolio.
In addition to the CMT designation, Chad's credentials include two bachelor's degrees from the University of North Carolina at Greensboro, one in finance and one in economics. If you are not signed up to any of Chad's services yet, be sure to check out his contributions to our new daily newsletter, the Winning Investor Daily. He is featured weekly, where he shares insights into the research and analysis he is conducting as he continues his study of the stock market.

Ted Bauman
Ted Bauman joined Banyan Hill Publishing in 2013 and serves as the editor of The Bauman Letter, Plan B Club and Smart Money Alert, specializing in asset protection, privacy, international migration issues and low-risk investment strategies. He lives in Atlanta, GA with his family.
Read More
Ted has spent his entire life helping put people directly in touch with the resources they need to lead a truly sovereign life, free from governmental oversight and corporate greed. Born in Washington, D.C. and raised on Maryland's eastern shore, Ted emigrated to South Africa as a young man, where he graduated from the University of Cape Town with postgraduate degrees in Economics and History. During his 25-year career in South Africa, Ted served a variety of executive roles in the nonprofit sector, primarily as a fund manager for low-cost housing projects. One effort he helped found, Slum Dwellers Internationals, has gone on to help over 14 million people in 35 different countries.
During the 2000s, Ted worked as a consultant, researching and writing extensively on finance, housing and urban planning issues for clients as diverse as the United Nations, the World Bank, the South African government and European grant-making agencies. In 2008, he returned to the U.S. where he served as Director of International Housing Programs for Habitat for Humanity International. He left in 2013 to work full-time as a researcher and writer.
His career working on a variety of international housing projects has taken Ted all over the world. He has visited over 75 countries, traveling extensively in Africa, Asia, Europe, Latin America and the Caribbean. These experiences have taught Ted that it's never wise to put all of your eggs in one basket — that it's possible, and even profitable and safer, to live, do business and store your wealth in a variety of different countries. Whether it's finding more affordable health care in Costa Rica or the best way bank and store your gold in Switzerland or even the best oceanside property in Uruguay to park your cash for the coming years, Ted recommends a wide array of personal solutions and economic opportunities to help his subscribers enrich their lives through his monthly newsletter, The Bauman Letter.
Ted writes weekly in our FREE daily newsletter, The Sovereign Investor Daily. In addition, he has been published in a variety of international journals, including the Journal of Microfinance, Small Enterprise Development and Environment and Urbanization, as well as the South African press, including the Cape Times, New Internationalist, Cape Argus, and Mail and Guardian. More recently, he co-authored the book Where to Stash Your Cash (Legally) with his father and former U.S. Congressman, Robert Bauman.
Read Less

Jeff Yastine
Jeff "JL" Yastine is the editor of Total Wealth Insider. He first joined Banyan Hill Publishing as editorial director in 2015, bringing with him more than two decades of experience as a stock market investor and financial journalist at the center of financial world events.
Read More
Jeff is also a weekly contributor to Banyan Hill's Sovereign Investor Daily and Winning Investor Daily, helping investors understand business, economic and monetary trends, and highlighting the profit-making opportunities brought to light by our financial editors.
An Emmy-nominated anchor and correspondent at PBS Nightly Business Report from 1994 to 2010, Jeff has interviewed and learned the investing secrets of some of the most successful financiers and entrepreneurs of the era, such as Warren Buffett, Michael Dell, Sir Richard Branson and many others.
Jeff's reporting also helped identify successful investment opportunities in small-cap growth stocks and large company turnarounds, as well as across a wide variety of sectors, from "big box" retail to agriculture and developments in the biopharmaceutical sector.
Jeff's reporting helped warn investors about the real estate crisis of the mid-2000s and the unsustainable rise of the 2000 dot-com bubble. He also reported on major national events such as the Deepwater Horizon oil spill in 2010, the financial impacts of Hurricane Katrina in 2005, the influence of foreign automakers as they built new manufacturing plants in the southeastern United States and the historic handover of the Panama Canal in 1999. Jeff also visited Cuba twice, in 1994 and 2003, to report on the role of foreign investors on that nation's economy.
Jeff was nominated for a 2007 Business Emmy Award for his reporting on America's underfunded system of roads, bridges and other forms of public infrastructure. He was also part of a 2002 team of NBR journalists who won the New York State Society of Certified Public Accountants' Excellence in Financial Journalism Award for a half-hour special report on the nation's bond market.
Michael Carr, CMT
Michael Carr is an American investor, a Chartered Market Technician (CMT) and a contributing editor for Winning Investor Daily. He is a longtime member of the Market Technicians Association (MTA), where he serves as the editor of its newsletter, "Technically Speaking." He is also a contributor to various publications related to trading, including the Journal of Technical Analysis, MoneyShow, SFO Magazine and Futures Magazine. Michael is the author of two books, Smarter Investing in Any Economy: The Definitive Guide to Relative Strength Investing (2008) and Conquering the Divide: How to Use Economic Indicators to Catch Stock Market Trends (2010).
Read More
A veteran of the U.S. Air Force, Michael started his career at the Pentagon, where he was instrumental in the installation of the facility's first local area network, an early version of the modern-day Internet. He was later moved to a bunker in Iceland where he was involved with deploying state-of-the-art radar systems to track Soviet aircraft near the end of the Cold War. He went on to fulfill many other high-profile and high-intensity positions in our nation's military, including designing the codes for nuclear missile launches, where he often stood on stand-by for the President. Michael described this experience as "a field where there is no room for error." It is this philosophy that drives Michael's investment strategies.
While in the military, Michael spent his off-time devouring every book on the stock market he could get his hands on, and after he eventually retired from the U.S. Air Force as a lieutenant colonel, he became a full-time investor, devoting his full attention to refining his investment strategies. A self-described "systems trader," Michael believes in a highly disciplined approach to investing, buying and selling by means of rules-based systems — and rules-based systems only. To that end, Michael specializes in developing risk-off, trend-following strategies that investors can use to grow their wealth steadily and without fear of succumbing to the next market crash. His proprietary methods made him a sought-after investment advisor, earning him positions as the Chief Market Strategist for Dunn Warren Investment Advisors, LLC, a Subadvisor to the CIFG All Weather and Strategic Opportunities mutual funds family, and Keeper of the Portfolios at Newsmax for their entire arsenal of investment and trading systems.
With his history of building and testing investment and trading systems, Michael is excited to develop new systems with Banyan Hill Publishing for our readers to benefit. To learn more about Michael, check out his free articles below.

Matt Badiali
Matt Badiali has a hands-on, go-anywhere, talk-to-everyone approach to his investment prospects and research. His work has taken him to Papua New Guinea, Iraq, Hong Kong, Singapore, Haiti, Turkey, Switzerland and many other locations around the world. He's visited countless mines and oil wells the world over, interrogated CEOs about their latest resource prospects and analyzed all manner of geologic data.
Read More
He's found that you don't really know what's going on unless you see it for yourself. That goes for everything from local politics to company results. The best way to be sure an investment is safe (and correctly made) is to see it in person.
And Matt's training as a geologist has enabled him to identify certain red flags that are best seen on the ground. For example, he likes to check on how skilled the drilling crews are — how long it takes them to drill a hole. Or how smooth the operation runs … in small companies, drilling often makes up the largest expense. Watching the drillers can tell a lot about the health and potential of a company.
For the last decade-plus, Matt has married his knowledge gained as a geologist with his training as an investor to uncover great profits.
Prior to joining Banyan Hill, Matt was a geologist for a drilling company and a consultant to an environmental company.
Matt has a B.S. in Earth Sciences from Penn State University and a Masters in Geology from Florida Atlantic University.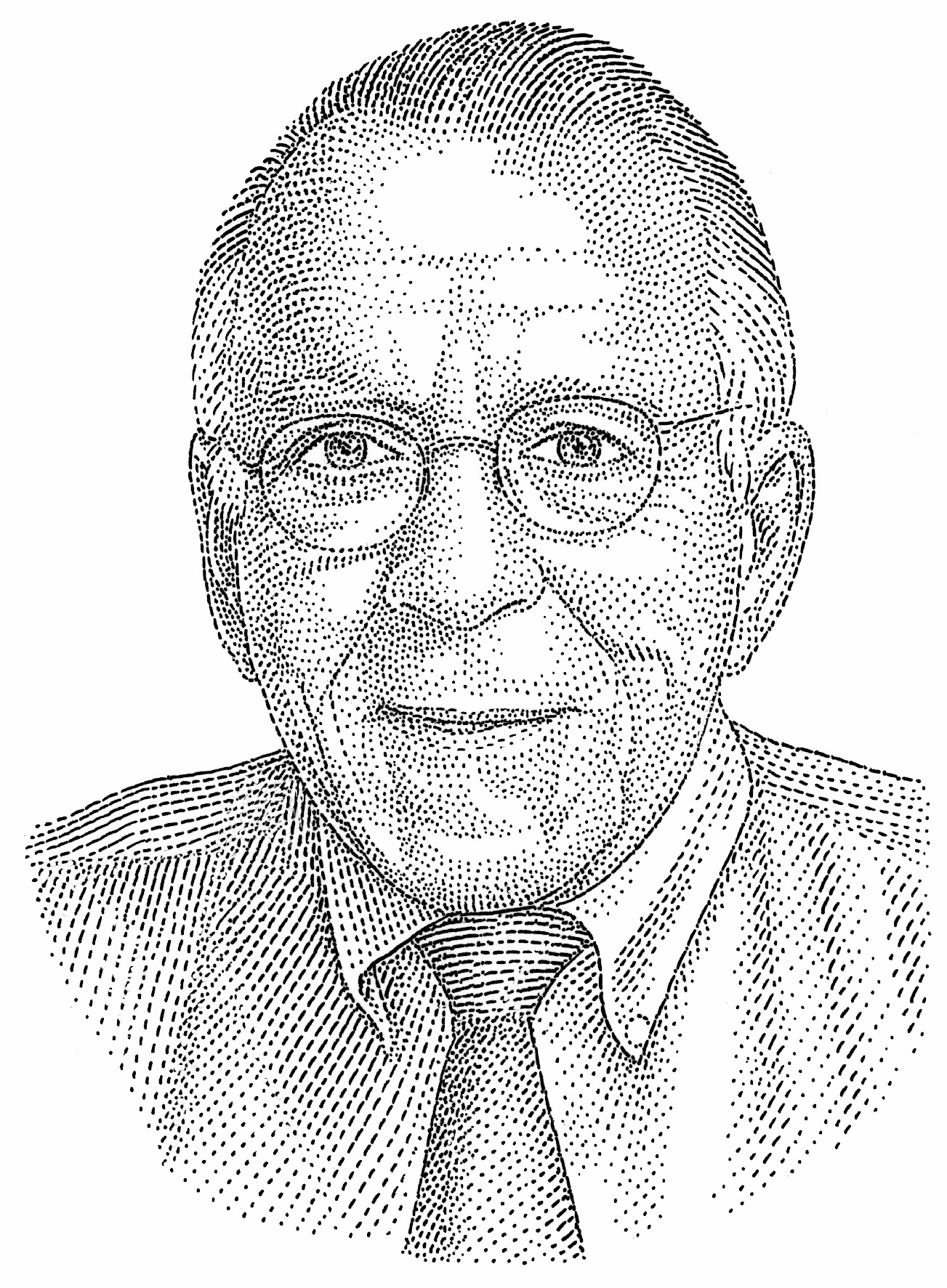 Robert E. Bauman
Robert E. "Bob" Bauman, legal counsel to Banyan Hill Publishing, serves on its board of directors and was the founding editor of The Sovereign Society Offshore A-Letter, more than a decade ago. He is the chairman of Freedom Alliance, your one-stop reference point for up-to-date, critical information about protecting your wealth and freeing yourself from unnecessary taxes and government oversight.
Read More
Banyan Hill members and many others know Bob as the prolific author of many articles, reports and books. His writings have appeared in The Wall Street Journal, The New York Times, National Review, Human Events and many other publications.
He is the author of The Passport Book: The Complete Guide to Offshore Residency, Dual Citizenship and Second Passports(2014); Where to Stash Your Cash (Legally): Offshore Financial Centers of the World (2015), The Offshore Money Manual (2000); editor of Forbidden Knowledge (2015); Swiss Money Secrets (2008); and Panama Money Secrets (2005). You can learn more about his books here.
Bob also served as a member of the U.S. House of Representatives from 1973 to 1981 representing the First District of Maryland. He is an author and lecturer on many aspects of wealth protection, offshore residence and second citizenship. A member of the District of Columbia Bar, he received his juris doctor degree from the Law Center of Georgetown University in 1964. He has a B.S. degree in International Relations from the Georgetown University School of Foreign Service (1959) and was honored with GU's Distinguished Alumni Award.

Jocelynn Smith
Jocelynn Smith has spent her career immersed in the financial industry. Prior to joining Banyan Hill in December 2014, she acquired her Series 7 and 63 licenses while working for a top-ranked brokerage firm and spent more than a decade as a stock market analyst. In the past, she has specialized in options analysis, trading strategies and options education.
She has appeared on Fox Business News and Bloomberg. In addition, she had been regularly quoted in publications such asReuters, MarketWatch, BusinessWeek, Wall Street Journal Online, Forbes and the Associated Press, as well as contributed articles to Stock, Futures and Options (SFO) and Option Trader magazine. She is also a New York Times and USA Today best-selling author with more than 10 books published.
Joseph Hargett
Hailing from the Greater Cincinnati, Ohio area, Joseph Hargett has spent more than a decade specializing in options strategies and stock market analysis. Prior to joining Banyan Hill in January 2016, Joseph cut his teeth in the research department of well-respected options-based newsletter, and was a regular contributor at both Forbes and InvestorPlace. He has worked as an analyst for the small-cap and biotech sectors at Cabot Heritage in Boston. Joseph has been regularly quoted in a plethora of media outlets, including The Wall Street Journal, The New York Times, Money Show Digest, Reuters, USA Today, MarketWatch and Sentiment Magazine.
Ian Dyer
Ian Dyer is one of the top internal analysts for Banyan Hill Publishing, working from our Baltimore office. He graduated from Duquesne University with a degree in Finance and has continued to be involved with the Chartered Financial Analyst (CFA) community since then. After taking part in the CFA collegiate research skills competition in 2014, he passed the Level 1 and 2 CFA exams to become a Level 2 CFA, and will soon complete the final Level 3 exam. Becoming a Level 3 CFA demonstrates an analyst's thorough command of economics, accounting, portfolio management, stock and bond valuation, and more. For the last few years, Ian has utilized these skills to analyze valuable investment recommendations for Banyan Hill's 300,000 readers. He is a regular contributor to Winning Investor Daily and Sovereign Investor Daily.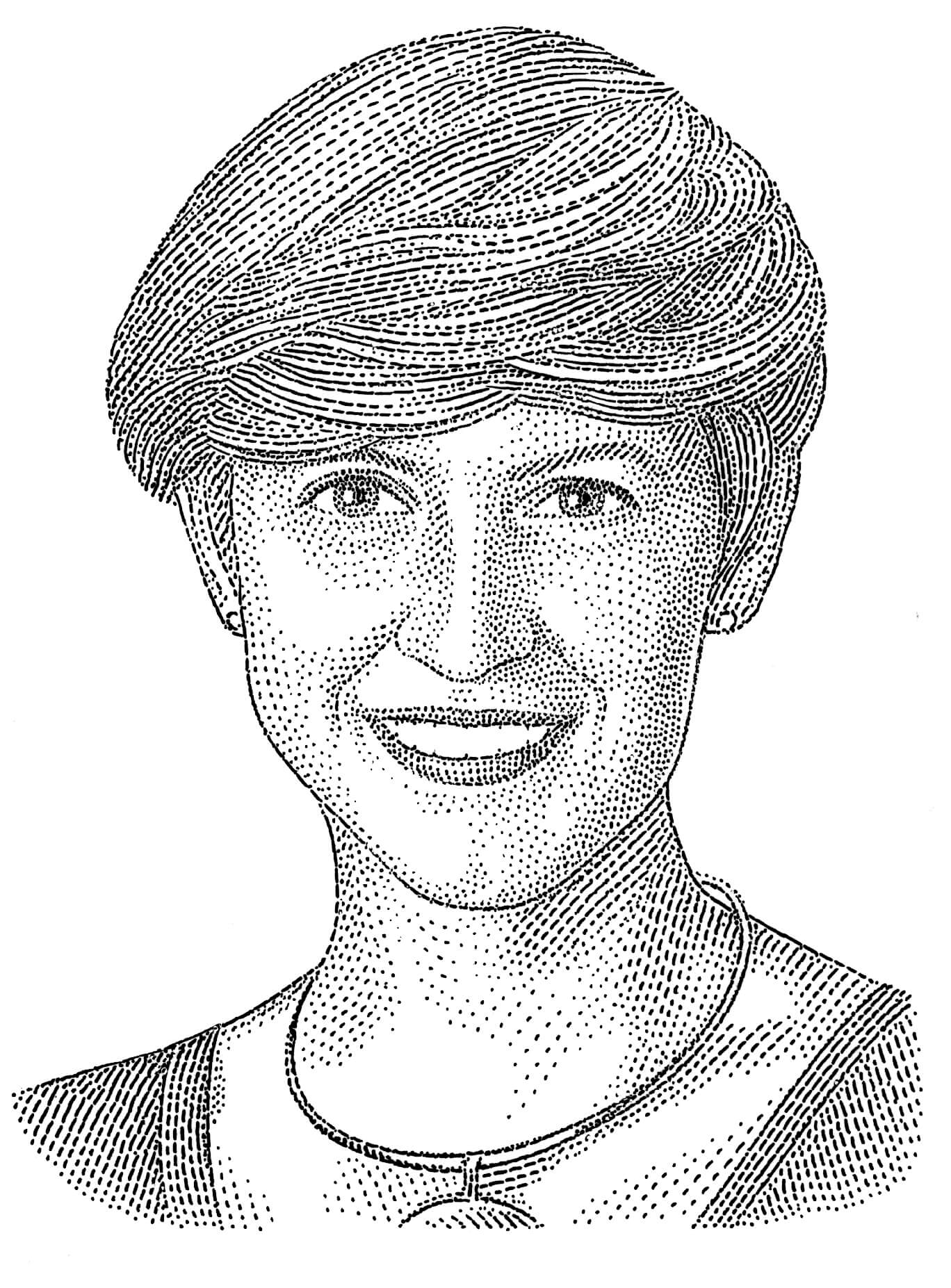 Jessica Cohn-Kleinberg
Jessica Cohn-Kleinberg has spent half a decade working behind the scenes at Banyan Hill Publishing as managing editor for our premium investment advisories. After graduating from Florida Atlantic University with an English degree, she quickly rose in the ranks in the financial publishing industry, working closely with experts such as Michael J. Carr, Jeff L. Yastine, Chad Shoop and Paul Mampilly to bring the best investing and asset-protection strategies to Banyan Hill's 300,000 readers.
She's a weekly contributor to Sovereign Investor Daily, helping readers grow and protect their wealth by highlighting the unique opportunities our financial experts have discovered.