Meet Our Experts
Paul Mampilly is an American investor and former hedge fund manager. He is the founder of popular investment newsletter Profits Unlimited, where he uses his skills, experience, and knowledge as a former Wall Street insider to guide his more than 130,000 subscribers into stocks that are primed to shoot higher.
Born in India, Paul came to the United States as a young man and quickly joined the ranks on Wall Street. With almost 30 years of experience in the investment world, he started his career in 1991 as a research assistant at Bankers Trust. He quickly rose to prominent positions at ING, Deutsche Bank, and more.
Ted Bauman joined Banyan Hill Publishing in 2013 and is editor of The Bauman Letter, Big Picture. Big Profits. and Profit Switch. He lives in Atlanta, GA with his family.
Ted has spent his entire life helping people secure and keep their wealth … and their freedom and independence … starting with himself. Banyan Hill is a natural extension of his quest.
Born in Washington, D.C. and raised on Maryland's Eastern Shore, Ted emigrated to South Africa as a young man in search of adventure. He graduated summa cum laude from the University of Cape Town with postgraduate degrees in economics, economic history and politics.
Charles Mizrahi has an uncanny ability to spot ongoing money-making opportunities from a hundred miles away. His nearly 40-year career started as a floor trader at the New York Futures Exchange at the age of 20.
Not long after that, he moved on to become a wildly successful money manager. Charles was ranked the No. 1-performing market timer — not just on Wall Street but in the entire United States — based on the actual performance of client accounts. Barron's also ranked Charles as the No. 1 commodity trading advisor.
He has managed money for everyone from close family members and business owners to powerhouse investment banks. He is now using his experience and insight to help his readers steadily grow their wealth while beating Mr. Market.
Ian King is a former hedge fund manager with over two decades of experience trading and analyzing the financial markets. His market insights have been featured on Fox Business News, Investopedia and Seeking Alpha.
At 21, King started in the mortgage bond trading department at Salomon Brothers. He then spent time honing his skills in trading at Citigroup before spending a decade at New York-based hedge fund Peahi Capital. While there, his team made a 339% total return in 2008 alone. He is also known as one of Investopedia's top resourceful contributors.
In 2017, he came to Banyan Hill Publishing to help our readers get ahead of the markets. He has four services: Strategic Fortunes, New Era Fortunes, Next Wave Crypto Fortunes and Profit Point Alert.
Chad is our in-house income and investment research expert. He earned two bachelor's degrees from the University of North Carolina at Greensboro in finance and economics.
Chad developed three options-trading systems that readers of Banyan Hill use to grow their wealth.
Chad joined Banyan Hill in 2012. He ran our top-performing service in 2016, Pure Income. In Pure Income, Chad finds the best opportunities to generate steady monthly income.
Michael Carr is an American investor and a contributing editor for True Options Masters. He is also a contributor to various publications related to trading, including the Journal of Technical Analysis, MoneyShow, SFO Magazine and Futures Magazine. Michael is the author of two books, Smarter Investing in Any Economy: The Definitive Guide to Relative Strength Investing (2008) and Conquering the Divide: How to Use Economic Indicators to Catch Stock Market Trends (2010).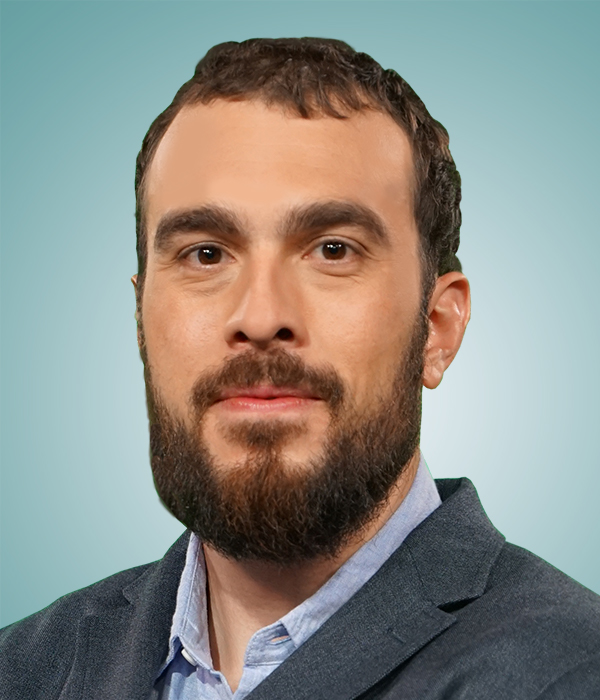 Ian Dyer
Ian Dyer is one of the top internal analysts and editors for Banyan Hill Publishing, working from our Baltimore office. He graduated from Duquesne University with a degree in finance and, as a regular contributor to Bold Profits Daily, uses his unique skillset to analyze valuable investment recommendations for Banyan Hill's 300,000 readers.
By joining Paul Mampilly as an internal analyst across his various services — in addition to co-editing Paul's Rapid Profit Trader and Rebound Profit Trader, and serving as sole editor of Crypto Flash Trader — Ian has cemented his place among top investing experts in the world of stocks, options and cryptocurrency.
Amber Lancaster
Amber Lancaster is the director of investment research for the Mampilly franchise at Banyan Hill. Prior to this role she was the senior research manager for Banyan Hill, where she provided in-depth economic research and financial analysis for numerous Banyan Hill publications.
She began her career at Bloomberg L.P. as a data analyst and later as a team leader with responsibility for a broad range of research activities, including examination of domestic and Eurobond floating rate notes and dividends on preferred stocks.
Ms. Lancaster holds a bachelor's degree in economics and a master's in business administration with a concentration in finance.
Joseph Hargett is the editor of Great Stuff, a daily Banyan Hill e-zine that keeps you informed on the hottest trends on Wall Street, provides you with the key information to make you filthy rich (*your results may vary) and inspires the best in dinner-table conversation. Great Stuff is finance with an edge.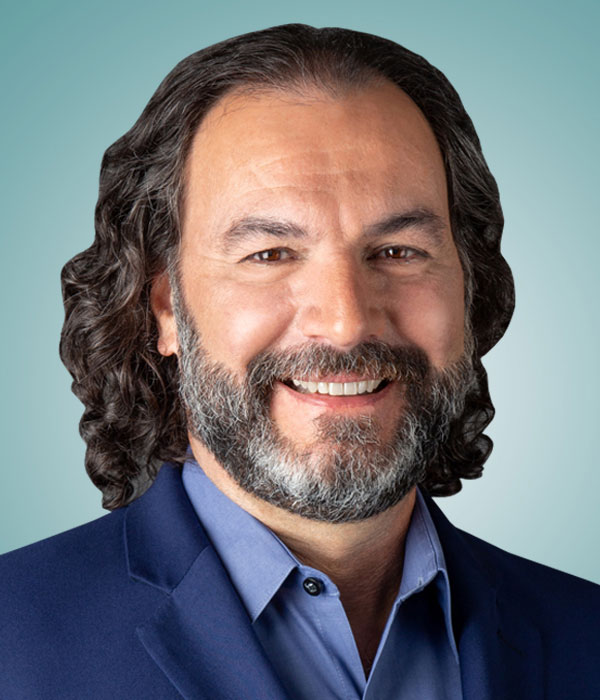 Nick Tate
Nick Tate is the senior editorial manager for Bold Profits Daily, Profits Unlimited and Paul Mampilly's other premium trading publications.
As a best-selling author, seasoned journalist and TV commentator specializing in health care, finance and biotech, Nick is all about big ideas and innovations — always keeping his followers informed on the next big thing.
Jay Goldberg
Jay Goldberg Joined Banyan Hill in 2017 as the head editor for our daily publications. Since then, he's worked hard behind the scenes to bring the most compelling financial advice to Banyan Hill's 700,000 readers.
Jay now manages Smart Profits Daily, which takes readers "behind-the-scenes" with candid insights on Wall Street's most important financial headlines. All so you can profit no matter what the market does.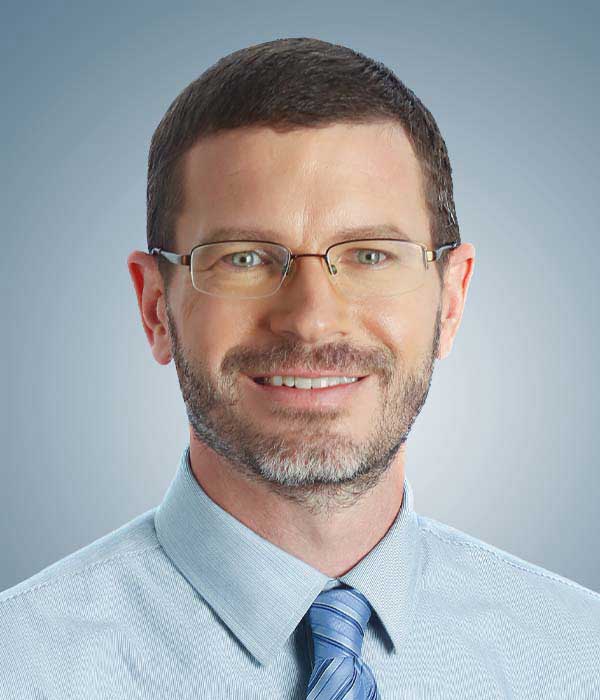 Clint Lee
Clint Lee is an analyst for The Bauman Letter and Profit Switch and editor of Flashpoint Fortunes and Slingshot Profits. He's also a regular contributor to Big Picture. Big Profits.
Since 2004, Clint has provided investment research for some of the largest institutions in the world and has managed more than $2 billion in assets for his clients. He also led a fund recognized by U.S. News & World Report in 2019 as the No. 1 fund in its category.
He received his MBA from Case Western University, a top-ranked program. He has also earned several other important designations that demonstrate his commitment to analyzing investments from all angles by combining fundamentals and technical analysis.
Angela Jirau
Angela Jirau started in the financial publishing world 15 years ago as a writer and researcher. She joined Banyan Hill in 2018. Since then, she's worked hard to bring Ted Bauman's unique insights to more than 100,000 readers.
Angela now publishes and writes for Big Picture. Big Profits. which provides real solutions to help you make real money. She also publishes The Bauman Letter, oversees Profit Switch as well as Flashpoint Fortunes and Slingshot Profits.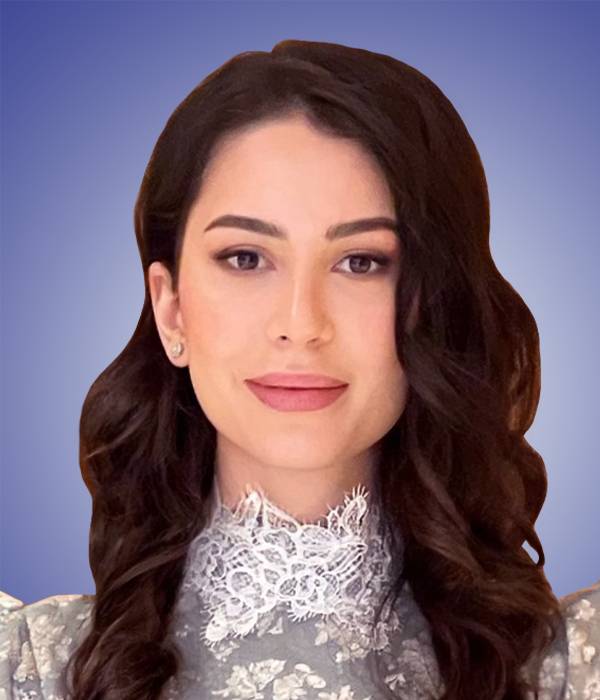 Tamara Barkhanoy
Tamara Barkhanoy is the business manager for Bold Profits Publishing, working from our Baltimore office. Tamara has been with Paul Mampilly's team since 2019, when she joined the group as an investment research analyst.
Since then, she has become an essential part of the Bold Profits team, bringing strong leadership, deep expertise in finance and a creative spark that drives the many departments she oversees within the franchise.
She has a bachelor's degree in economics and international affairs from one of the top universities in Moscow, Russia. After receiving her B.A., she moved to the United States, where she received two master's degrees — one in finance and one in applied economics — from Johns Hopkins University.
Steve Fernandez
Steve joined Banyan Hill in 2019 as a research analyst working from our Baltimore office.
He started his career at Charles Schwab trading actively for clients with multimillion-dollar portfolios and later joined T3 Trading Group.
He holds a degree in economics and obtained a master's degree in data science from Loyola University.
Steve's background as a trader and data scientist has led him to create a system-based approach that relies on data and minimizes biases. With these skills, he curated the research service Profit Point Alert with Ian King.
You can also see Steve as a research analyst for Strategic Fortunes, Next Wave Crypto Fortunes and New Era Fortunes. 
Patrick Goodrich
Patrick Goodrich is an investment analyst for Bold Profits Publishing, working at our Baltimore office. After graduating with an economics degree from the University of Maryland, he honed his financial skills working at two investment banks, The McLean Group and Morgan Stanley.
After joining Paul Mampilly's team in 2019, Patrick took on a key role for the Bold Profits team. His analytical skills and keen eye for stocks has provided ample support to Paul and the rest of his analysts, in order to execute to the best of our abilities on premium services — such as Profits Unlimited, IPO Speculator, Extreme Fortunes and others.
Tiffany D'Abate
Tiffany began her career in editorial in 2011, before joining Banyan Hill Publishing in 2014. She now serves as senior managing editor for Smart Profits Daily and eight premium services.
In this role, she works with Ian King and Michael Carr, as well as with their team of editors, to bring their best recommendations to Banyan Hill's 700,000 readers.
She received her BA and MA in English from the University of Tennessee, with an emphasis in nonfiction writing and journalism.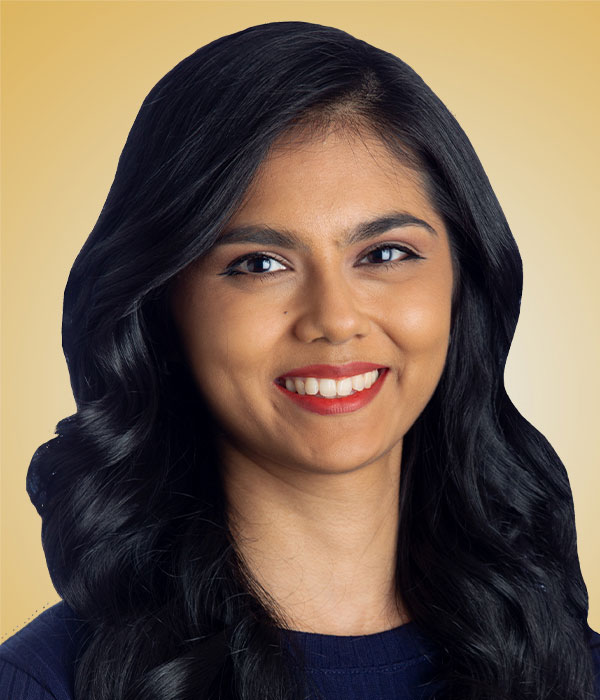 Lina Lee
By joining Banyan Hill Publishing in 2020, Lina Lee has combined her passions for both finance and writing. A world traveler, she earned a statistics degree from UCLA and a communications degree from Florida Atlantic University.
Now, Lina works closely with Charles Mizrahi as senior managing editor for his premium services.
She's also a regular Real Talk contributor to help Charles on his mission of making investing simple — and profits inevitable — for everyday investors just like you.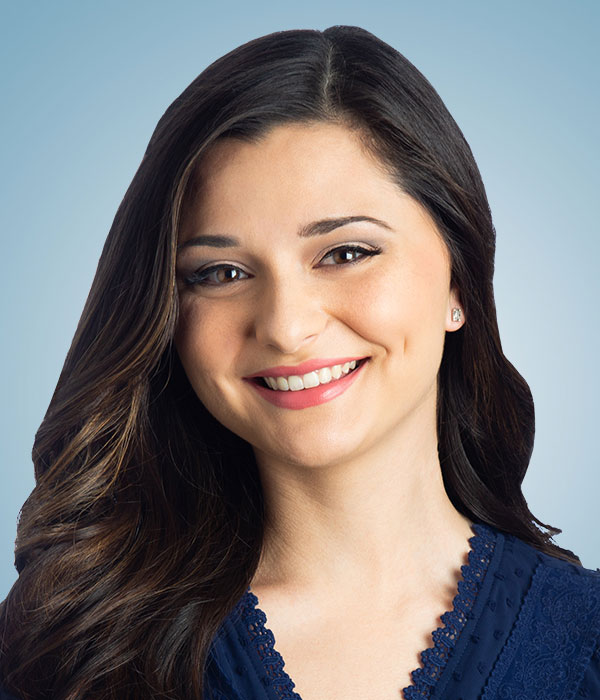 Nicole Zdzieba
After earning her degree in English and American History from Florida Atlantic University, Nicole Zdzieba joined Banyan Hill Publishing in 2019.
Since then, Nicole has worked closely with Charles Mizrahi as assistant managing editor for his premium services.
John Wilkinson
John Wilkinson is the director of Banyan Hill's premium publications, using his 30-plus years of experience in the financial industry to help readers navigate their investment services.
The son of a career Naval officer, John spent his entire youth overseas, expanding his global outlook early on. This unique perspective and drive to help people take control of their finances led John to become a Certified Financial Planner, with an extensive fee-based practice located in Maryland, Virginia and Washington, D.C.
After assisting investors for over a decade, John felt it was important to find unbiased, independent investment research for his clients. During his search, he discovered Banyan Hill, and the rest is history.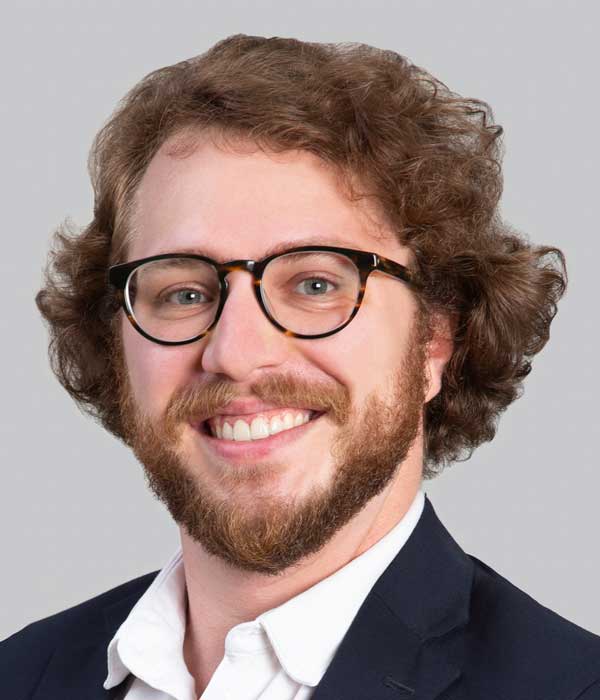 Chris Cimorelli
Chris Cimorelli is the Chief Editor of True Options Masters. In 2021 he approached Mike Carr and Chad Shoop and asked them to team up to create the world's leading source for options trading. True Options Masters is a publication of Banyan Hill and Chris has been with the company since 2014.
In 2013 he earned his English degree from the Honors College at the College of Charleston in his hometown of Charleston, SC. Chris wanted to write for a living so he took an entry job at a small firm, Banyan Hill, that would later become one of the world's largest independent financial research organizations.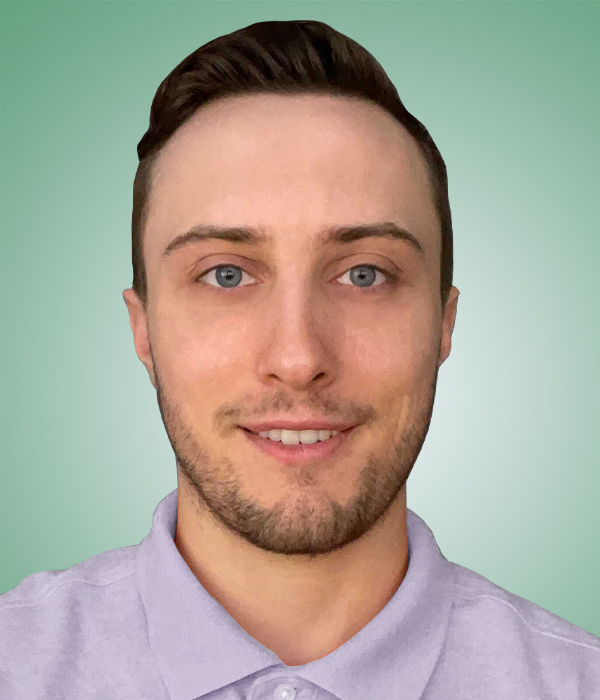 Daniel Shifflett
Daniel Shifflett is an investment analyst for Bold Profits Publishing. In 2017, he began investing in bitcoin. He started learning everything he could about investing in cryptocurrencies from YouTube analysts, books and financial mentors.
After joining Paul Mampilly's team in 2021, Daniel took on a key role for Bold Profits Publishing. His hard work, dedication to investing and drive to grow his knowledge has provided ample support to Paul and the Bold Profits investment team. He is currently working on several of premium services — such as True Momentum, Paul's Secret Portfolio, Rapid Profit Trader and Rebound Profit Trader.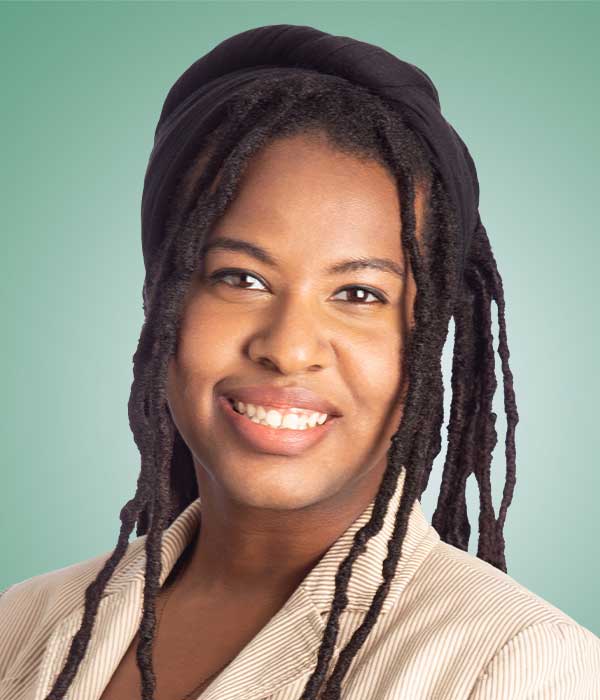 Melody Stampley
After starting her career in the public relations and communications field in 2014, Melody joined Banyan Hill in 2020 and began working closely with in-house options guru Chad Shoop.
Personal finance, writing and upliftment have always been Melody's passion. Now serving as the editor for Chad's three premium options-trading services, she and the rest of his team show everyday people how to safely and reliably grow their wealth. And she enjoys the opportunity to help Chad provide his readers with sound investing and trading advice.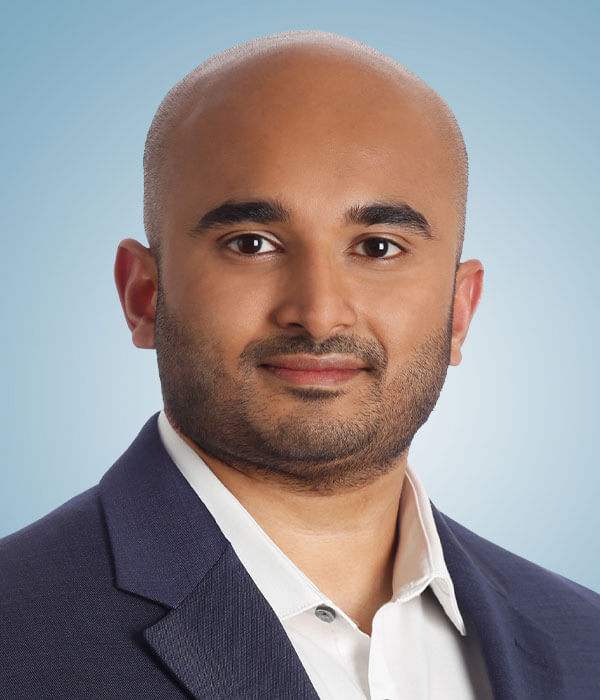 Andrew Prince
Andrew Prince began his journey as a self-taught investor in 2014. He later pursued a more formal investment education and graduated with two master's degrees from Southern New Hampshire University.
He continues to build his knowledge and strengthen his skills by working toward passing the Chartered Financial Analyst exams.
Andrew joined Banyan Hill in 2021 as an analyst on Ian King's team. He currently utilizes his investment and research skills to write articles for Winning Investor Daily.
He is the research analyst for Next Wave Crypto Fortunes, New Era Fortunes and Strategic Fortunes.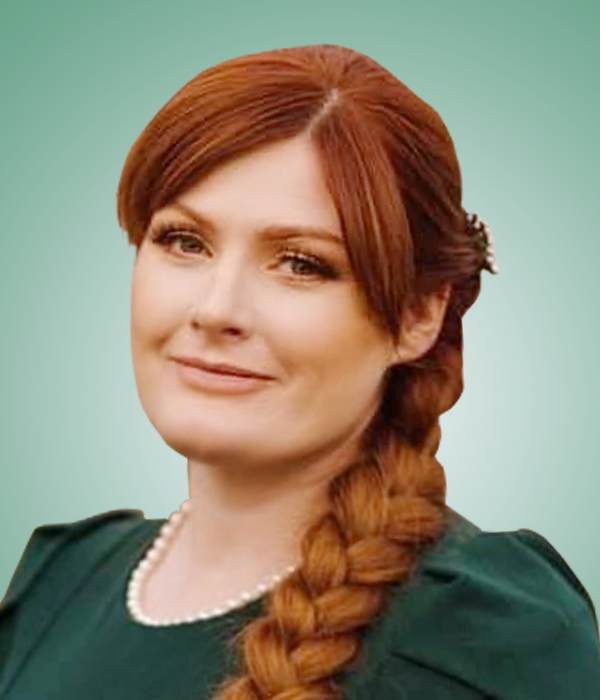 Amber Hestla
Amber Hestla began her award-winning financial career after honing her analytical skills in the military and law enforcement. As an intelligence analyst, she was expected to identify risks that were imperceptible, but deadly. She contributed to the safe return of every member of her unit.
Post-military and law enforcement service, she realized her analytical skills could also be applied in less hostile environments — like the financial markets.
Now, as a member of True Options Masters, Amber identifies trade setups in the options market and produces educational videos for new traders. All the while, she's coming up with market-beating trade strategies to help our subscribers grow their portfolios using options.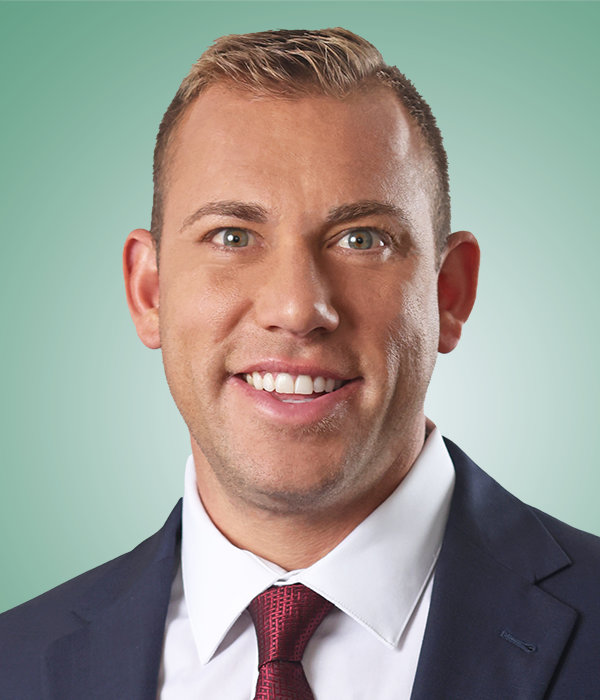 Andrew Keene
Andrew Keene is a world-renowned trader who specializes in showing individual investors how to capture profits "pit-style" with unusual options activity.
Andrew got his start working as a clerk at the Chicago Board Options Exchange (CBOE). Within nine months, he was promoted to floor trader and became known as one of the fastest traders in the world to "make a market."
He is perhaps best-known for turning $100,000 into $5,000,000 in two years during the 2007-2008 financial crisis. Eventually, as computers and online exchanges replaced the need for floor traders in the pit, Andrew proceeded to create his own "online trading pit." He pioneered one of the first live, online trade rooms, where he shows individuals how to follow the same sort of options activity he used to make his millions on the floor at the CBOE.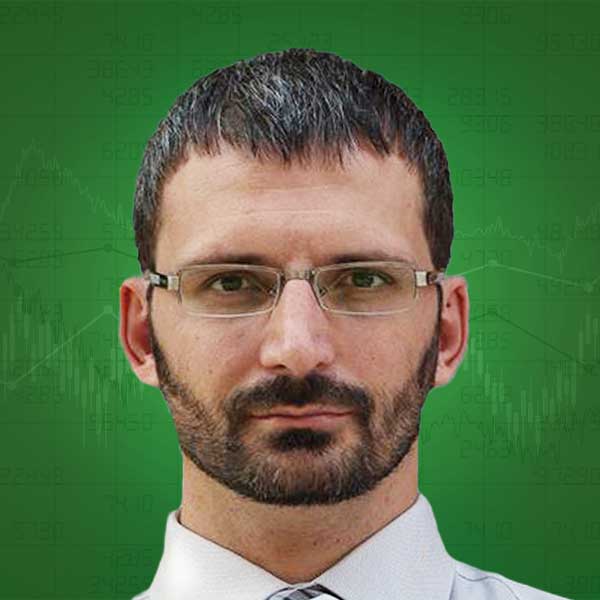 Bryan Klindworth
Bryan Klindworth has a B.A. in economics and a background in education. He also specializes in the developing field of mechanical trading and automated trading strategies.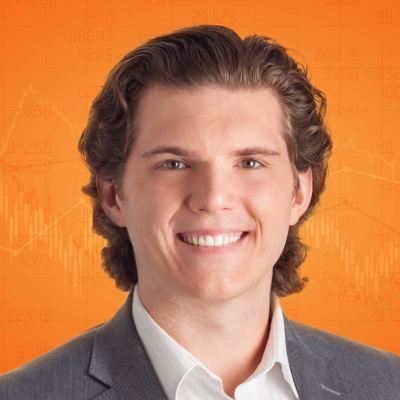 Mike Merson
Mike Merson joined Banyan Hill in 2021 as the Senior Managing Editor of True Options Masters. He works closely with Michael Carr and Chad Shoop to fulfill its mission of showing everyday investors how to trade options profitably, safely, and in a way that's easily understood by newcomers.
Mike earned his Bachelor's degree in English Literature and Film and Multimedia Studies from Florida Atlantic University in 2015. Since then, he has worked in the investment newsletter industry for nearly six years, studying advanced options techniques and short-term trading strategies. As an investor, Mike also specializes in cryptocurrency and passive income investing.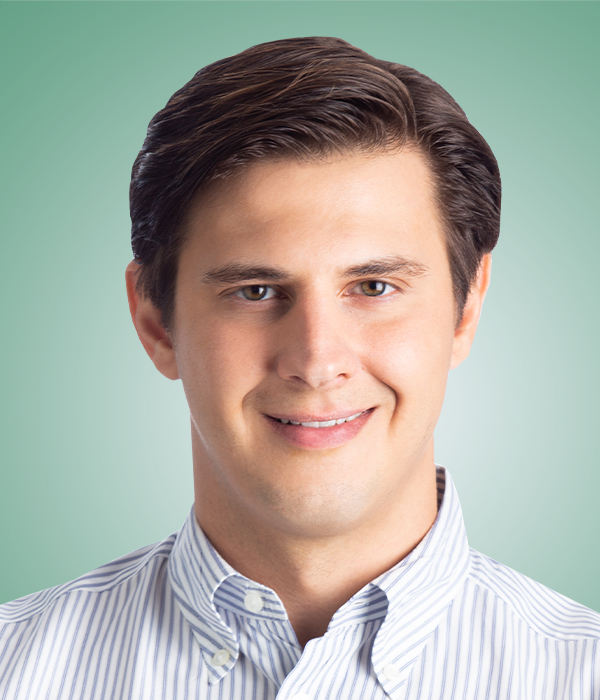 Toni Segota
Toni Segota is a Jr. Financial Analyst with Bold Profits Publishing. He got his start investing in markets as a teenager, and hasn't looked back since. Through that time, he's had experience trading and investing in many asset classes including stocks, foreign exchanges, options, and real estate markets. And before joining Bold Profits as an analyst, he was one of the early subscribers to Profits Unlimited.
Banyan Hill's Experts Have Been Featured In: