Free Newsletters
Our experts have managed hedge funds. Traveled the world. Counseled presidents and world leaders. Written bestselling financial books. And helped millions take control of their financial destiny.
As one of the fastest-growing publishers of independent investment advice in the world, we have nearly 1.5 million daily readers relying on our panel of experts to safely and profitably grow their wealth.
With backgrounds in technical analysis, business management and financial planning, we can help you achieve a higher level of financial success without unnecessary risk. To get started, simply choose any of the free newsletters listed below:
It's time to be BOLD. Paul Mampilly and his team of superstars can help you invest for the future today. Our mission is to help Main Street investors — like YOU — make money in the stock market. You'll get daily disruptive content on the biggest mega trend opportunities we see — America 2.0, Tesla, bitcoin, 3D printing, precision medicine, space, the metaverse.
You probably get a lot of stuff in your email. Bad stuff, stuff selling you products you don't need and stuff trying to pull the "world" over your eyes. Isn't it time you treated yourself to something better?

Winning Investor Daily will help you become a smarter, more successful investor by maximizing your profits, reducing your risks and revealing Wall Street's best-kept secrets. That way, you can achieve (and even exceed) your financial dreams.
Big Profits come from the Big Picture. Ted Bauman cuts through the market distraction and media hype on a bold new path to life-changing wealth. Your journey to true personal and financial freedom starts today.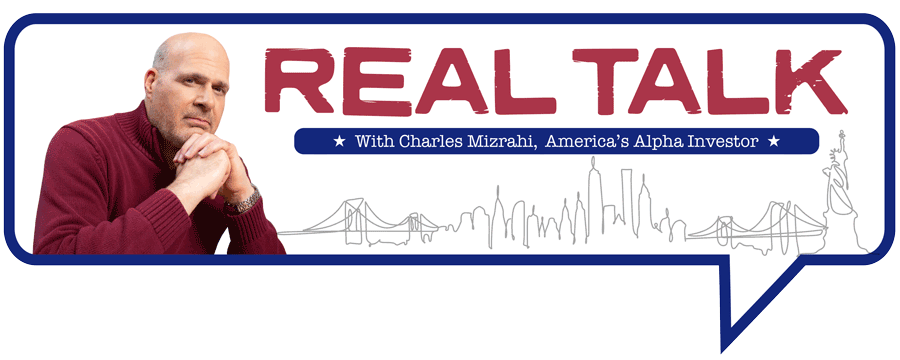 With nearly 40 years of Wall Street experience, Charles Mizrahi's mission now is to help make investing simple — and profits inevitable — for everyday investors just like you. Stay up-to-date with his no-BS insights to the markets and the best investing opportunities by signing up for free today!
The only source you need to become a master options trader! Get world-class options education and actionable trade ideas from the market's top experts in your inbox 7 days a week — 100% FREE.