Charles Mizrahi
Charles Mizrahi has an uncanny ability to spot ongoing money-making opportunities from 100 miles away. His impeccable reputation began on the trading floor of the New York Futures Exchange at the age of 20.
Not long after that, he moved on to become a wildly successful money manager. Charles was ranked the No. 1-performing market timer — not just on Wall Street but in the entire United States — based on the actual performance of client accounts. Barron's also ranked Charles as the No. 1 commodity trading adviser.
He has more than 35 years of experience recommending stocks under his belt, and he's seen all that the market can throw at an investor. He made money as a pro trader during the go-go '80s and avoided the 1987 crash. Charles also invested through the booming 1990s, dot-com bubble and bust, housing bubble, 2008 financial recession and the strong bull market that followed.
During that time, Wall Street powerhouses came running to him for advice. Because of that, Charles has managed money for everyone from close family members and business owners to investment banks such as The Goldman Sachs Group, Citigroup and Credit Suisse.
Charles experienced all the ups and downs of the market as a trader, money manager, hedge fund manager and a manager of his own personal wealth.
He taught investing at New York University's School of Continuing and Professional Studies. He was also the founding editor of Park Avenue Investment Club and editor of the Insider Alert advisory services, which provided readers with insight and knowledge that benefited them in the long run.
He's been featured in The Wall Street Journal, Barron's, The New York Times and MarketWatch, and made TV appearances on CNBC.
Charles' dedication to providing readers with information that will take their portfolios to the next level led him to write his highly acclaimed book, Getting Started in Value Investing (Wiley). It's also why he launched the Alpha Investor Report and 8-Figure Fortunes trading services at Banyan Hill Publishing, and why he publishes a weekly article for Winning Investor Daily.
Charles Mizrahi'S ARTICLES
Why You Should Never Dress Better Than Your Boss
-
If somebody is too focused on making an impression with their appearance, they're not focused enough on running their business. That's why Charles Mizrahi looks closely at the management team. Smart management focuses on increasing the worth of their business and returning cash to shareholders.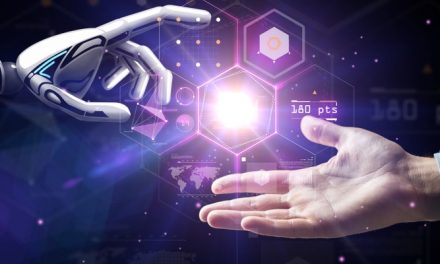 The Economic Impact of AI Projected to Be Over $14 Trillion
-
The economic impact of AI is going to be huge. One way to take advantage of the huge windfall that's about to hit global economies is to invest in exchange-traded funds (ETFs).
Investing Survival Guide for 2019 … and Beyond
-
I want to show you a smart way to focus your energy and time when faced with the unknown of the new year. My tips will help you grow your wealth regardless of what the market throws at you.