As part of our usual family trip to see the in-laws this past weekend, I happened to stumble across a rather archaic piece of technology. While waiting on last-minute preparations, I heard a ringing from my father-in-law's back office … which was curious, because his cellphone was out front with me in the kitchen. As it turns out, my father-in-law still has a landline phone.
Having ditched my own landline way back in 2005, and having hooked my father-in-law up with his new smartphone just a few years earlier, I had almost completely forgotten about landlines. I came to find out that he keeps his solely for telemarketers and a subscription requirement for his satellite TV service — I'll work on upgrading that latter issue later this year.
Surprisingly, many people still have landline phones, for various reasons. Some will work in power outages, some are part of bundled Internet and TV packages, and all of them make calling 911 services for help easier.
But, as the chart below will tell you, landlines are a dying breed. And the main cause of this mass technology extinction is the increasingly mobile millennial generation:
(Source: Statista)
Given the rise in popularity of cellphones in the past decade, I'm actually surprised that landlines were only just surpassed last year. Practically everyone has a cellphone now, if not a smartphone. And with unlimited data plans now offered at all major U.S. carriers, there is little reason to not own one, even for the most data-intensive of users.
But these are concerns of the millennial generation, which has embraced smartphones and turned Apple's iPhone into a generational icon, much like the Sony Walkman of the '80s. That said, the underlying meaning of this chart is that, despite what many analysts are calling an oversaturated cellphone market, there is still room for growth.
We may well find out just how much room there is when Apple releases the iPhone 8 later this year. With Samsung's Galaxy S8 already on the market, die-hard Apple fans are likely chomping at the bit to get their hands on an upgrade. What's more, the latest slate of smartphones may even entice some of those lingering landline holdouts into becoming wireless-only converts.
Finally, if you're looking for a way to take advantage of more great market trends driven by the millennial generation, be sure to check out my colleague Paul 's Profits Unlimited service.
Regards,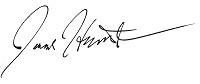 Joseph Hargett
Assistant Managing Editor, Banyan Hill