If you hit I-95 going north from my office in Delray Beach, and make a few turns, you can reach Gainesville in over four hours — a bustling college town that makes for a nice break when traveling up the exhausting eight-hour backbone of Florida. (Trust me, that break is a sanity saver.)
Over there, you can get free admission to the University of Florida's brick-and-glass Florida Museum.
It might not be the most imposing structure, but if you ever get the chance to visit, it has a nifty interactive exhibit called Our Energy Future, full of brightly colored tips on reducing energy use and costs at home.
The reason I bring this is up is that in order to "walk the talk," the University of Florida installed a 75 kilowatt solar array on the museum's roof in 2010 — which produces about 8% of the building's power.
With that unique addition, the Florida Museum was far ahead of the curve when it came to exploring clean energy usage.
Fact is, the United States is the second-highest consumer of energy behind China. To meet that massive amount of consumption cheaply, it's only prudent that we focus more of our energies on alternatives to fossil fuels.
And therein lies the wellspring of opportunity for those interested in innovative investments.
In 2016, renewable energy sources accounted for about 10% of total U.S. energy consumption and about 15% of electricity generation. And each day, more states, cities and companies create policies that will put them on the path to 100% renewable energy within the coming decades.
Back in 2015, Hawaii was the first state to pass a bill pushing utilities to source 100% of their power from renewables by 2045.
And Google actually plans to accomplish that feat this year. It's only one of 93 major companies that have pledged to derive 100% of their energy from renewables going forward.
Now this entire industry is churning out jobs like assembly-line products: The solar industry alone has produced 1 out of every 80 jobs in America since the Great Recession. If you include wind, LED lighting and other renewables, it could be close to 1 in 33.
So it's no wonder that tech titans the likes of Bill Gates, Jeff Bezos, Mark Zuckerberg and Jack Ma are betting big on this sector. They recently committed $1 billion to launching a new, low-carbon energy fund.
Not to mention that sustainable investments surged by a third to $8.7 trillion in 2016.
Clearly, the big money is thinking green nowadays … but it's not too late for individual investors who still want to profit ahead of the crowd. This investment trend is still in its infancy, so now is the time to start doing your research — really investigate the opportunities lying out there.
I know I am. I also know you may be asking the same question I did when I first started hearing about alternative energy: Which area of this sector should I focus on first for long-term growth?
For that, I'll turn it over to our tech expert Paul , who has been researching innovative tech companies that are setting themselves up to be long-term beneficiaries of the exodus toward alternative energy.
In fact, recently he came across one relatively unknown company in the Midwest that's at the forefront of the competition. It's prepared to benefit from one renewable source that can power America for the next 30,000 years.
You can read more about that discovery here.
Owning the company today means you're getting into a stock at a pivotal moment as the world shifts to green energy. Remember, it pays to think green.
Catch you next week.
Regards,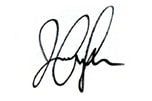 Jessica Cohn-Kleinberg
Managing Editor, Banyan Hill Publishing