The markets have been volatile, and during times like this, it's hard to know the ultimate direction of the market.
Are we still in a bull market, or is this the start of the next crushing bear market?
We don't know yet, but we can rely on the charts to tell us what to expect.
The chart that I watch daily is the S&P 500 Index.
Normally, it's not that exciting.
But right now, it has formed a descending triangle pattern. Take a look: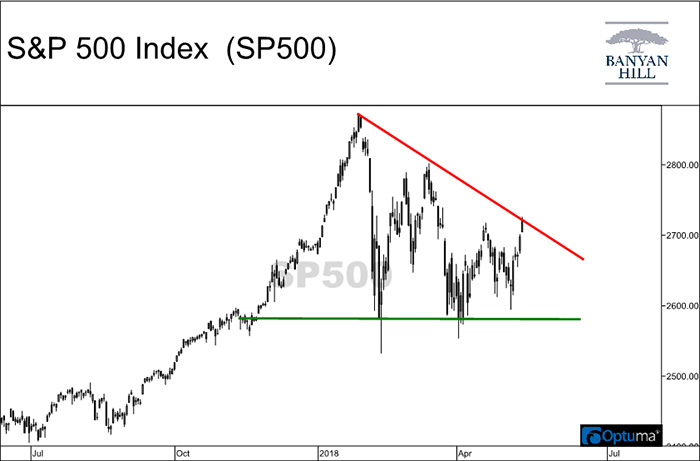 The pattern has a flat support area (in green), with a downward sloping resistance line (in red).
It's important to know that this formation is usually a continuation pattern. Meaning, the direction that the market was heading before it started the pattern is the direction it continues.
Since we are in a bull market, we can expect the breakout to be higher, allowing us to continue the bull market.
But I'm aware it could be a reversal pattern, sending the market into bear market territory.
That's why this chart is so important right now — it will tell us how to trade the next major move for the stock market.
Regards,
Chad Shoop, CMT
Editor, Automatic Profits Alert