Last week, I wrote about the huge surge in online shopping this holiday season.
Online sales from November 1 to December 24 soared an incredible 19.1% compared to 2017. Amazon sold more than 180 million items just in the days between Thanksgiving and Cyber Monday.
This massive boost in spending showed us that consumers are feeling good about the economy and their financial health. That helped stocks rally more than 10% since the December sell-off.
But the main lesson here may be how consumers' shopping habits are changing.
Digital and mobile payments were wildly popular this holiday season. Consumers were lured in by convenient shopping options, both at home and in-store.
And it's forcing retailers to adapt if they want to thrive in 2019 and beyond.
Shopping Has Never Been Easier
Three new ways to shop stood out this holiday season.
In-Store Pickup
Many retailers, such as Target, now let you use your computer or mobile device to buy items online and pick them up at the store.
(Source: Target)
Target said its customers bought a whopping 60% more in-store items online compared to 2017.
Juozas Kaziukėnas, CEO of e-commerce research firm Marketplace Pulse, said in-store pickup is "super convenient." He noted that it helps shoppers save time on last-minute holiday purchases.
Shopping With Smartphones
Forbes reports that 9.8% of shoppers plan to use smartphone features like Apple Pay and Samsung Pay to make in-store payments.
And 1 in 4 shoppers expect to redeem coupons on their mobile devices.
2018 also saw strong growth for mobile payment apps. PayPal's Venmo app was used 35% more for holiday purchases compared to 2017.
This trend is strongest in the 18 to 24 and 25 to 34 age groups, which shows that it will gain momentum in the years ahead.
Shopping With Your Voice
Many people are now using Amazon's Alexa and other voice assistants to shop online.
Amazon said that the numbers of orders placed through Alexa tripled in 2018.
And some of Amazon's best-selling products this year were its Alexa-based Echo devices.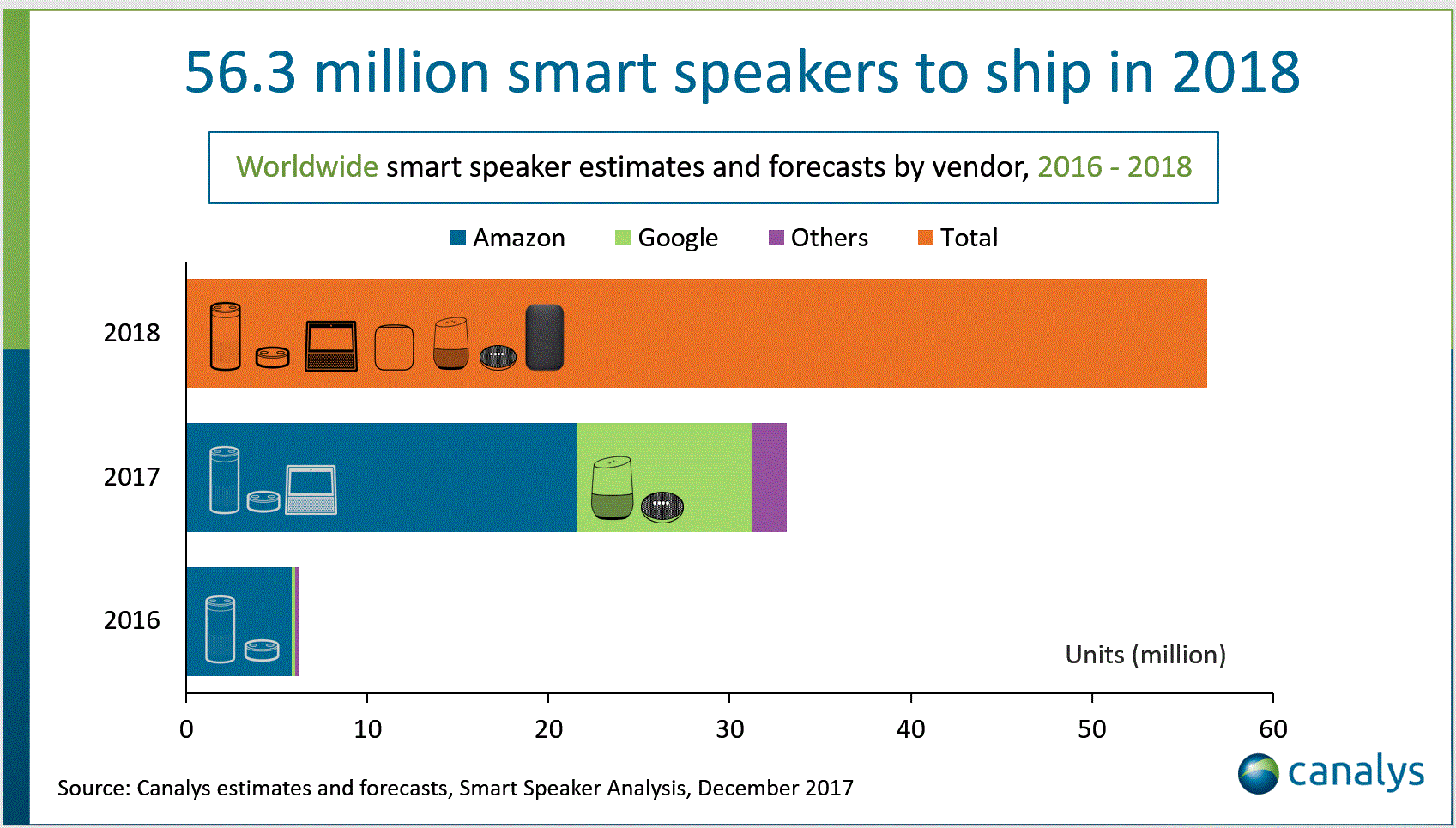 Research firm Deloitte estimates that the smart speaker industry will grow 63% in 2019. That means even more people will be using their voice to shop.
The Modern Consumer
Online shopping is more popular than ever. Brick-and-mortar retailers know they need to expand their digital operations if they hope to stand a chance.
Being a successful retailer isn't just about having great customer service, the best merchandise or the lowest prices. It also means having a variety of shopping and payment options to make purchasing items as convenient as possible.
Plus, consumers expect free shipping and speedy delivery. It puts a lot of pressure on retailers to up their e-commerce game.
Investors should pay close attention to how retailers are (or aren't) changing to appeal to the modern consumer.
Regards,
Jay Goldberg
Assistant Managing Editor, Banyan Hill Publishing