A major bull market went unnoticed in the noise of lithium and cobalt prices rocketing in 2017.
This forgotten metal plays a role in everything from circuit boards to petroleum exploration. Its price is soaring too, with less fanfare.
Tungsten is a metal we use every day but know little about. The metal has a unique property that makes it useful in many industries. It is the hardest metal on Earth.
Oil Service Companies
Tungsten hardens drill bits and gives them incredible heat-resistant properties. The auto and tech industries use this metal for manufacturing too. However, there is an even bigger consumer: the oil industry.
Oil service companies use it to harden drill bits to bore through hundreds of feet of hard rock. Their giant drills need massive amounts of this metal.
Falling oil prices from 2014 to 2016 caused a slump in the oil industry. Drilling collapsed. The number of drilling rigs working fell to its lowest since we began keeping track of that data in 1973.
That sent demand for tungsten down. Supply grew and the price fell. Miners of this metal shut down their operations as the price tumbled.
Now, rising oil prices drove a resurgence in exploration projects. As you can see from the chart below, tungsten prices are up 95% since November 2015.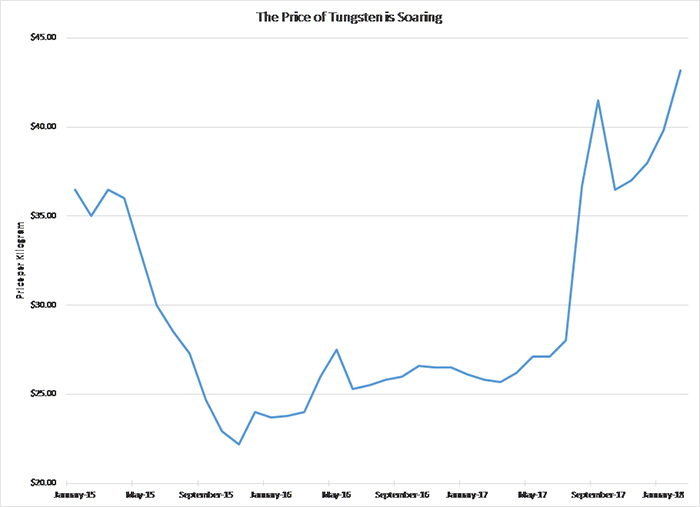 The price rose because demand consumed the glut of tungsten supply. Miners plan to start new projects to supply this critical metal, but it will take years until this new supply hits the market.
The Future Of Tungsten
This should be a profitable trade over the next 18 to 24 months. One way to gain exposure to this metal is through the VanEck Vectors Rare Earth/Strategic Metals ETF (NYSE: REMX).
This fund holds tungsten miners. However, it also owns titanium, molybdenum and manganese producers.
Good investing,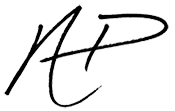 Anthony Planas
Internal Analyst, Banyan Hill Publishing