The collapse of oil prices has convinced many investors that U.S. oil is dead. However, that couldn't be further from the truth.
From July 2014 to January 2016, the price of oil fell $78 … a decline of 74%. A wave of devastation passed through the industry as company after company went bankrupt. Prices recovered, but only partway. Now, U.S. crude trades between $40 and $55 per barrel.
The common perception was that this would spell the end of U.S. shale. Saudi Arabia gambled its own fortunes on that idea. Rather than cut its own production to keep the oil price high, Saudi Arabia did the unthinkable and produced more. That helped push the oil price to its lowest point in over a decade.
The Saudis hoped to sink U.S. oil production so that they could reclaim the market. It didn't work…
Today, the U.S. oil industry isn't dead — far from it. The chart below shows how the price collapse affected production: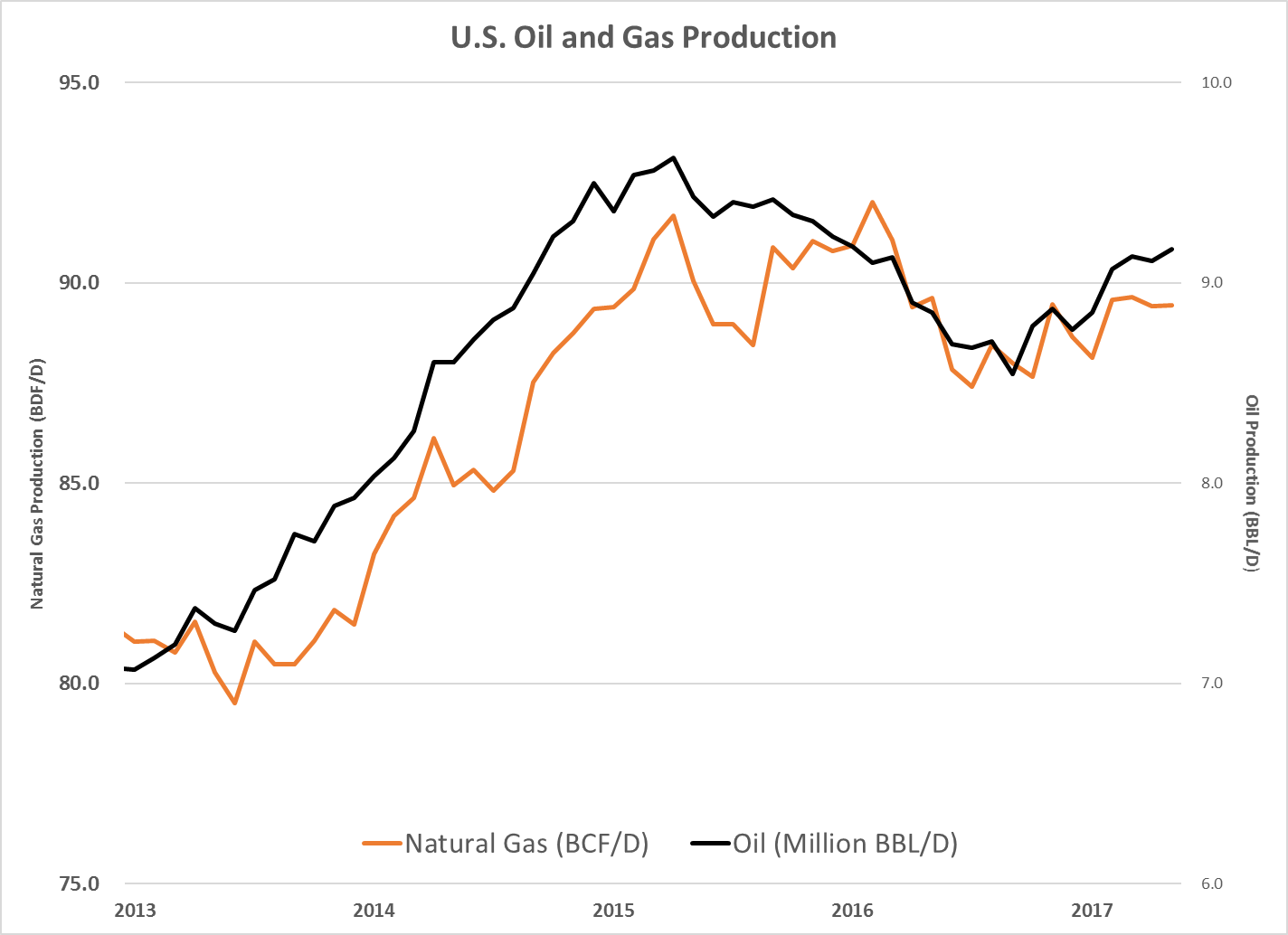 As you can see, oil production is climbing again. It's at its highest point since January 2016, over 18 months ago. Natural gas production, which fell with oil production, is climbing too.
Some of that production is simply carryover. In other words, companies made production decisions on projects a few years ago, and couldn't turn back. That production is now coming online.
But that certainly isn't the case for all the production. Today, there are plenty of companies that can drill and produce oil profitably. That's why we're seeing a resurgence of oil production in the U.S. Invest accordingly.
Good investing,


Matt Badiali
Editor, Real Wealth Strategist