It's been a while since we've had a good row in the semiconductor sector.
For better than the past year, Advanced Micro Devices Inc. (Nasdaq: AMD) has all but had its way. Still considered the scrappy underdog, AMD unleashed a salvo of newer, faster and cheaper central processing units (CPUs) onto the market under the Ryzen banner.
And the tech media ate it up, running headline after headline declaring that AMD was gunning for the hearts and wallets of the computing market.
AMD was headed to the top, and Ryzen was going to lead the way.
But we couldn't expect the world's largest semiconductor manufacturer to sit on its laurels for long. And this weekend, Intel Corp. (Nasdaq: INTC) fired back…
Don't Call It a Comeback
With a market share of roughly 80%, it's hard to call anything Intel does going forward a "comeback." The company's only real competitor in the CPU market is AMD — a company that hasn't realized an annual profit in about five years. But, either fearing that Ryzen may eat into that 80% market share or looking to remain the king of the semiconductor market, Intel is once again taking aim at the top.
In response to the upstart Ryzen, Intel announced its eighth-generation line of CPUs under the i9 brand. The new i9 CPUs will sport up to 18 cores — two more than AMD's monstrous 16-core Threadripper CPU — and processing speed that once again puts Intel at the top of the hardcore processing market. The price point for the top-of-the-line i9 is a bit steep, though, and at $1,999 for the i9-7980XE, it's more than most people will spend on their entire PC setup.
But let's be honest: Neither Ryzen nor the i9 are aimed at the common PC setup. PC sales have declined over the past decade, as typical users realize they can email, check Facebook and perform most daily tasks from their smartphones or tablets. The market that Intel and AMD are taking aim at, the hardcore PC gamer, however, is a growing market — one willing to spend big bucks on their PC rigs, and one that Intel expects to grow as much as 20% year over year.
So, while AMD may steal away a few budget-minded gamers, Intel's new i9 series promises the processing power and speed the hardcore market demands.
Intel-ligent Investing
Unfortunately for INTC stock investors, the i9 announcement is not going to elicit the kind of surge in share price that AMD's Ryzen announcement delivered. INTC stock has become a major holding for many market makers, hedge funds and institutional investors. In other words, INTC is considered a buy-and-hold stock, offering up a dividend yield of roughly 3%.
As a result, however, INTC stock isn't subjected to the kinds of erratic price swings that plague AMD. Still, Intel shares are up about 20% since May 2016, riding the wave of support flooding into the semiconductor sector. What's more, INTC is hovering just above support in the $35-$36 region, with its 20- and 50-week moving averages providing a solid backstop. In short, the recent consolidation in the shares could offer a nice entry point.
The main difference between investing in INTC and investing in AMD is long-term growth. Sure, it's potentially there for AMD, especially if Ryzen takes off and manages to claim market share from Intel. But Intel isn't the world's largest semiconductor manufacturer for nothing. The company is sitting on more than $17 billion in cash, and it's well-prepared to wait out AMD's rebellion as its i9 chips storm the high-end PC gaming market.
Finally, if you're jonesing for more tech-related investment ideas, especially those related to the Internet of Things (IoT) — in which Intel has a firm foothold as well — be sure to check out my colleague Paul 's Profits Unlimited service. Paul has his finger firmly on the pulse of the IoT mega trend, and his advice could be invaluable.
Regards,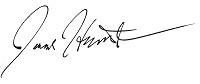 Joseph Hargett
Assistant Managing Editor, Banyan Hill Publishing
Editor's Note: Paul became a legend on Wall Street when he won the prestigious Templeton Foundation investment competition by making a 76% return during the 2008 financial crisis. And he's getting a lot of attention now for his prediction that the Dow Jones Industrial Average "could easily hit 50,000." Click here to learn about the technological breakthrough that's going to drive this stock market rally … and why it will soar into a $19 trillion industry by 2020.