This week, Steve and I discuss two of today's biggest technological revolutions.
I'm talking about artificial intelligence and machine learning.
In today's video, we explain why these are great tools for investing.
And then we've got something really exciting to talk about at the end of this webinar.
Steve has actually been working on this new project with me. We're so excited to share it with you.
(If you'd prefer to read a transcript, click here.)
Ian King: Hey everyone. Ian King here with your weekly Winning Investor Daily update.
This week, Steve and I are going to be discussing one of the biggest technological revolutions that's happening in every sector. That, of course, is artificial intelligence and machine learning.
And then we've got something really exciting to talk about at the end of this webinar because Steve has actually been working on this new project with me, and we're so excited to share with you. We're going to talk about that at the end of the webinar.
How Do AI And Machine Learning Work?
But first, Steve, have you ever seen the movie Short Circuit?
Steve Fernandez: I have not.
Ian: Oh, you missed out. I mean, Short Circuit was this movie in the '80s where this robot named Johnny 5 escapes from a military base. And, you know, the military is hunting it down, and he's this friendly robot.
And there's a scene in Short Circuit where the robot rolls up into the library and then just starts reading all the library books. And it teaches itself basically all the information in the library just from going through the books.
The reason why I'm bringing this up is because that's essentially how the robots we think of today, with artificial intelligence and machine learning, work.
A scientist will feed lots of data to an algorithm, which is essentially a robot, and ask it to make predictions. I mean, this is how machine learning works, right?
Steve: Yes. And we see this every day. I mean, you may not even realize it, but you know, Google, for example, built an entire multitrillion dollar business on using machine learning and artificial intelligence.
And without getting too technical, I mean, we can go on Google and search something, and it takes all the data that ever existed, all the searches that ever existed. And it predicts what we want in our next search.
It's smarter than I am in terms of finding information. It's pretty incredible.
Ian: Right. And every company is using machine learning. I mean, Netflix will tell you what it thinks you'll want to watch next. Amazon will make suggestions on what you should order next.
It's like these websites know us better than our significant others, right? It's kind of funny sometimes.
Steve: Absolutely. This technology makes predictions. And that's what we do as stock pickers and investors: We predict, you know, that stocks are going to go to do well or do poorly.
So, I think in this industry, investing is prime for artificial intelligence.
Ian: Right. So, AI and machine learning in the 2020s is basically what's known as a general-purpose technology. It's widely available. You know, you can access it. It's not something that's scarce or hard to get.
And it reminds me, basically, of the scenario 100 years ago when electricity first started, you know, pushing out to Americans. There was just so much development that was built on top of electricity. And then all of a sudden, you have these electrical appliances, you get refrigerators in your home.
That was the Industrial Revolution. Now this is the Information Revolution. The key technology here is machine learning, artificial intelligence. It's going in everything.
I mean, your cars will be able to drive themselves because the car can use AI to make predictions on when it should change lanes, what exit it should get off on, what speed it should travel on and when to brake, right?
And what's really exciting, and something that I want to share with the viewers now that we've been working on, is actually applying this same technology to identify investment opportunities in the market.
You know, when we hired you a couple of years ago, Steve, this was always your strength. This is something you've studied and continue to study.
What Is Steve Making With AI?
So, why don't you just, you know, peel back the curtain a little bit and explain to our viewers this model that you've been working on now, what exactly it does and why it can be so powerful in investing.
Steve: Sure. So, I do have a background in this, like you said. Thanks for the introduction. I have a master's of science in data science from Loyola.
So, I saw early on the significance of AI in investing. You see all these quant funds having, you know, 10, 20 years of outstanding returns through bear markets and bull markets, and you wonder how they do it.
It's really all quantitative when it comes down to it. So, I set out to learn that. And yeah, obviously, I wanted to apply that technology to investing.
Without getting too technical, I mean, I take all the data that I can get. You know, the more data, the better. Then you can filter out and find the higher-quality stuff.
But at the end of the day, I'm looking to predict outcomes. And without getting too technical, that's whether a stock will go up or not.
Ian: Mm-hmm. Right. And there's so much information out there. We've got a whole team of researchers here, and it's impossible for us to keep on top of everything at once, right?
But if you know the right data streams to feed into the algorithm, the algorithm can kind of decipher it.
Can you give us a good example of a trade that you've identified in the past using this type of information and machine learning?
Steve: Sure. So, it really does well with biotechs because when you look at a biotech, generally, it moves in either direction based on whether it has good data or bad data, or if there's an approval.
And I don't trade on inside information. I don't have inside information, but there are people that do, and they move stocks, right? So, that's just one clue that you might be able to pick up on by looking at data all of the time.
So, biotech is great because you can predict whether something is good or bad. Basically, it's two potential things that can happen, right?
So, that's what we really focus on. Maybe half of our trades will be biotech.
When Will You Have Access To Steve's Project?
Ian: Yeah. A friend of mine always makes the joke that trading biotechs is, like, did the mice live, or did the mice die? Right? Because all the trials start on the mice to see whether they lived or died.
So, I'm really excited about this. We've been working together on this project for a while. I think Thursday, I believe, our viewers can sign up to access it.
You can click here to find out more.
You should really click the link to hear more about this space because Steve right here is an expert.
And I'm kind of an old-school guy. You know, I always think about the market being, like, emotional. Like, are people getting greedy, or are they fearful?
But this takes the emotion out of it. And it basically identifies catalysts as to whether or not a stock is going to go up or down.
And the track record on this is just incredible because it's something that no one else is doing right now. So, that's why I think people are going to want to get in this as soon as possible.
I mean, Steve, are you excited to finally get this out there into the wild?
Steve: Absolutely. I've been waiting to share it. I mean, we already have six trades lined up that will be releasing when we launch this on Thursday, March 31.
So, yeah, I'm excited to share it.
Ian: Awesome. So, if you want to hear more about the strategy, it's effectively using machine learning, taking Steve's data science background and applying it to identifying catalysts and winning trades in the market.
It's got a great track record over the last couple of years. Click this link to sign up for it.
And in the meantime, Steve, I know you're busy with work and everything. Maybe you can take a couple of hours this weekend and go watch Short Circuit for the first time.
Steve: I might be able to squeeze it in. OK.
Ian: OK. I mean, I don't expect you to because I know how busy you usually are on weekends.
I'm Ian King. He's Steve Fernandez. Thanks for tuning in. We'll talk to you next week. Take care.
Regards,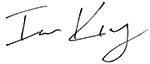 Editor, Strategic Fortunes
Morning Movers
From open till noon Eastern time.
Forge Global Holdings Inc. (NYSE: FRGE) operates an online trading marketplace for private investors that provides access and exposure to shares of pre-IPO companies. It is up 43% today, continuing its wild swings after going public via a SPAC merger earlier this week.
Agrify Corp. (Nasdaq: AGFY) develops precision hardware and software grow solutions for the indoor agriculture marketplace. It is up 21% today as the stock starts to recover from its sell-off earlier in the week following a disappointing fourth-quarter report.
Höegh LNG Partners LP (NYSE: HMLP) acquires, owns and operates various liquified natural gas (LNG) assets. The stock is up 20% along with other LNG stocks on the news that the U.S. will be boosting its LNG exports to the EU to help end its reliance on Russian energy.
Joby Aviation Inc. (NYSE: JOBY) builds electric vertical takeoff and landing passenger aircrafts optimized to deliver air transportation as a service. The stock is up 16% after it reported results for the fourth quarter showing that the company is making progress toward aircraft certification and manufacturing.
Hookipa Pharma Inc. (Nasdaq: HOOK) develops therapeutics targeting infectious diseases and cancers based on its proprietary arenavirus platform. It is up 15% after its fourth-quarter report showed that the company is on track with its goals to introduce a new class of arenaviral immunotherapies.
Tellurian Inc. (NYSE: TELL) is a U.S.-based natural gas company. It is another LNG stock that is up 15% today on the news that the U.S. will supply Europe with additional LNG.
Cutera Inc. (Nasdaq: CUTR) researches and develops laser- and energy-based aesthetics systems for practitioners worldwide. It is up 12% after its AviClear device became the first and only energy-based acne treatment device to receive an FDA clearance.
Velo3D Inc. (NYSE: VLD) produces metal additive 3D printers that build components for space rockets, jet engines, fuel delivery systems and other high-value metal parts. The stock is up 11% after Zack's Investment Research upgraded the stock from a sell to a hold rating.
Erasca Inc. (Nasdaq: ERAS) discovers and develops therapies for patients with RAS/MAPK pathway-driven cancers. The stock rose 11% after it provided an update for the fourth quarter showing that the company achieved its clinical goals for the year on or ahead of schedule.
Southwestern Energy Co. (NYSE: SWN) engages in the exploration, development and production of natural gas, oil and natural gas liquids. This is yet another LNG stock that is up 10% today as investors see the potential in American LNG replacing Russian LNG in Europe.