We like to talk about disruption here at Banyan Hill. Investing in new technology that is primed to overturn the status quo of established markets is both appealing and, often, quite lucrative.
I believe it is human nature to root for underdogs and boo the stodgy old blue chip companies. It's why we root for George Bailey and cringe when old man Henry Potter is on the screen in It's a Wonderful Life.
But by focusing solely on new technology or by looking for the "next big thing," we often overlook those supposedly "old school" blue chips that are adapting quite well to the rapidly changing technological landscape. I'm not saying we should cheer on Mr. Potter, but that sometimes the Mr. Potters of Wall Street offer excellent investment opportunities.
Wal-Mart Stores Inc. (NYSE: WMT) is an excellent example. The massive retailer is one of the few that has withstood the onslaught of the Amazon.com Inc. (Nasdaq: AMZN) juggernaut. The company has actually seen online sales rise in the face of increased competition from Amazon, with Wal-Mart rising to meet the challenge by improving its online ordering and shipping experience.
And that's not all. According to a recent report from Bloomberg, Wal-Mart has Apple Inc. (Nasdaq: AAPL), Wall Street's original "George Bailey," firmly in its sights.
The Rise of Walmart Pay
Okay, so Apple shed its "George Bailey" status several decades ago. With a market capitalization of more than $900 billion, compared to about $270 billion for Wal-Mart, one could argue that those roles are now flipped. When it comes to mobile payment options, this is certainly true.
Apple Pay is currently accepted by more than 100 retailers in thousands of stores around the globe. According to Bloomberg, however, Walmart Pay is rapidly closing in on Apple Pay in terms of consumer usage.
You can only use Walmart Pay in Walmart, of course, but with more than 4,700 locations around the world, that's none too shabby. According to Wal-Mart, it's adding tens of thousands of users every day. "We are getting pretty close," said Daniel Eckert, senior vice president for services and digital acceleration, when comparing his company's offering with Apple Pay.
When initially confronted with this idea earlier this week, I was quite skeptical … just as you probably are reading this. After all, Apple Pay and Alphabet Inc.'s Android Pay are the two leading mobile payment applications by a mile in terms of overall usage and the sheer volume of dollars processed.
(Source: Statista 2016 survey)
But Wal-Mart has a point, and it's one that investors would be wise to take note of. The metric the company is measuring is "use by shoppers in stores where they're accepted." Roughly two-thirds of Walmart Pay customers used the app again in a 21-day period after trying it.
With Walmart Pay still only available at Walmart stores, it's unlikely the app will unseat Apple Pay or even Android Pay as the preferred mobile payment app for consumers. However, the increased usage by millions of Walmart shoppers spells considerable gains for the company as we head into the crucial holiday shopping season.
The rise in usage of Walmart Pay is just one of the many factors making WMT stock a solid investment choice. The key point is that Wal-Mart is innovating … something quite a few old-school blue chip firms don't do anymore. And it has billions of dollars to keep doing just that.
Investing in Wal-Mart
If you're thinking about investing in WMT stock, there have certainly been better times to establish a position. The shares are up roughly 30% so far this year, with Wal-Mart's recent quarterly earnings report driving WMT stock toward a showdown with all-time highs north of $90.
As you can see from the chart, WMT has outpaced all of its short-term moving averages and is trading in overbought territory, with its 14-day Relative Strength Index hovering north of 70.
Pullbacks have proven to be excellent buying opportunities for WMT stock — for instance, the market's overreaction to the Amazon/Whole Foods deal back in June. While we probably won't see a bargain price like that for a while, WMT is due for a period of consolidation and retreat as it works through its current overbought status.
If you are looking to add WMT to your portfolio, setting a buy target near $85 would be optimal. However, with the holiday shopping season sure to push the shares higher through early 2018, a target of $88 would be much more realistic if you want to capitalize on those gains.
Until next time, good trading!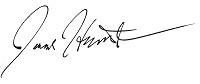 Joseph Hargett
Assistant Managing Editor, Banyan Hill Publishing
Editor's Note: The Dow Jones Industrial Average made another new all-time high this week, and several noted economists and distinguished investors are saying that a massive stock market rally is at our doorstep. However, Profits Unlimited Editor Paul 's "Dow 50,000" prediction is really getting people's attention — especially considering that his past predictions have been spot-on. And in his video, Paul reveals an innovative company on the cutting edge of a technological breakthrough that's going to cause the entire stock market to surge. To watch it now, click here.