It's car-buying time in the Hargett household. The trusty red Hyundai Sonata that shuttled me more than 100,000 miles around the U.S. met an unfortunate end late last year, and, after a few months of saving, planning and a little mourning, it's finally time to move on.
Given the experience I had with my last car, another Hyundai likely lies in my future — or maybe something with German engineering if I can find the right price. But the environmentally conscious side of me really wishes I could lay my hands on a Tesla.
OK, so the idea of going from zero to 60 mph in 3.1 seconds in an electric car is heavily influencing my "environmentally conscious side," but a Tesla Model S P85D really isn't a family-oriented vehicle. And I don't want to be "that guy" in a sports car waiting in a line of minivans to pick up my girls after school.
Plus, I, like many others, don't have a hundred grand that I can justify plunking down on a new car.
While it may be too late for the Hargett household, Tesla has a much more accessible option hitting production this month. The Tesla Model 3 is expected to roll out later this year with a price tag of $35,000, and, with a potential $7,500 tax credit, the car will arrive in a price range right alongside the family-loved Chevrolet, Honda and Toyota sedans.
From an investing standpoint, however, the promise of a mass-produced electric family car is more than appealing. The market for a car that can eliminate pain at the pump for families with already tight budgets is significant. What's more, Tesla has other options in the works that could help lower energy costs at home via power storage and solar energy.
While you may not have seriously considered owning a Tesla car, you should definitely consider owning or investing in Tesla stock, and here's why…
It's (Not Quite) Electric!
Tesla Inc. (Nasdaq: TSLA) isn't breaking any major ground by producing electric cars. Automakers have incorporated batteries and electric engines in vehicles for some time now, with varying degrees of success. Essentially, there are two problems that every electric car must deal with: range and refueling.
Hybrid cars, like the popular Toyota Prius, get around both problems by relying on gasoline engines to both extend range and take advantage of existing gas stations. But by their nature, hybrids are still tied to gasoline — a factor that will get more expensive regardless of President Donald Trump's drill-baby-drill approach to U.S. energy policy.
Pure electric vehicles have received considerably less fanfare, once again, mainly due to range and refueling. For instance, the Nissan Leaf, one of the more popular mainstream electric vehicles, boasts a range of only about 100 miles on a full charge, which, at a minimum of six hours to reach, really limits their usefulness beyond short daily commutes.
The Very Model of a Modern Electric Vehicle
This is where Tesla is breaking ground and solving the problems that have limited consumer acceptance of electric vehicles. For starters, the company's Model S P100D sports a range of 315 miles, and the upcoming Model 3 will reportedly debut with a range of at least 215 miles. In other words, Tesla's main lineup of cars can at least get you from one city to the next and back, even in some of the more spread-out areas of the Midwestern and Central U.S.
As for charging, the time to top off your battery at home still swings between six and 12 hours, depending on whether you're using a 110- or 220-volt outlet. But here too Tesla is innovating, building out a network of roughly 805 Supercharger stations and 5,159 Superchargers nationwide. With the Tesla Supercharger, you can charge your car to 80% in roughly 40 minutes or get a full charge in about 75 minutes — i.e., the time it takes to browse the mall or get a bite to eat.
Not only is Tesla looking to expand this network to more than 1,200 stations and 15,000 Superchargers, it's beginning to place them at storefronts, hotels and restaurants. Gas-free family road trip anyone?
And Tesla has introduced a plan to monetize its Supercharger stations that could considerably add to its bottom line and help build out the network more rapidly.
The Sun Also Rises
Tesla CEO Elon Musk received quite a bit of criticism for the company's $2 billion acquisition of cash-hemorrhaging SolarCity — partly due to SolarCity's lack of profitably, and partly due to the fact that Musk was also on the board for SolarCity. But the deal is done, and investors should get a closer look at the potential impact of the acquisition when Tesla releases its fourth-quarter earnings report on Wednesday.
Despite much gnashing of teeth from some TSLA stockholders, there are some real synergies between SolarCity and Tesla's battery operations. One of the obvious problems with solar power is that there is little to no power flowing at night or during overcast conditions. One way to solve that, and give SolarCity's products broader appeal, is by pairing a solar panel installation with Tesla's Powerwall — an in-home battery capable of powering a 1,000-square-foot home for a day.
While Powerwall has yet to gain major acceptance in the U.S., the device is gaining ground quickly overseas, especially in Australia, where more than 7,000 were installed last year. And that figure is expected to triple in 2017.
Digging Dirt on Tesla
Before you go rushing off to buy handfuls of TSLA stock, there are a "few provisos, a couple of quid pro quos":
Tesla needs Model 3 production to ramp up significantly and quickly. The company has more than 370,000 preorders for the Model 3 — a waiting list that extends into 2018 for delivery right now. Musk has promised production of 500,000 cars per year by 2018, but Tesla only delivered 76,000 vehicles in all of 2016. Naturally, there are plenty of skeptics who don't believe Tesla can hit its promises.
Consumer demand for electric and alternative-energy vehicles tends to ebb and flow with prices at the pump. While current prices are starting to rise, there is concern that energy prices could take a hit if Trump is able to push forward with his energy policy (which mainly consists of relaxed regulations and subsidies for coal and oil producers). Naturally, lower prices at the pump could slack demand for Tesla vehicles, solar panels and Powerwall installations.
Musk's close relationship with Trump has already created some controversy among Tesla diehards. In fact, reports of canceled Model 3 preorders are growing in protest to Musk's support of Trump. That said, unless this movement gains traction, it could only serve to make Model 3 buyers further down on the list happy about moving up.
Investing in Tesla Stock
Tesla has an extremely bright future ahead of it as long as it can scale quickly enough to sate the thousands of waiting customers. But investors could be in for a bumpy ride over the short term. Specifically, TSLA stock is trading near all-time highs after topping out just shy of $290 on Valentine's Day.
The shares experienced a slight correction heading into the weekend, pulling back to their 10- and 20-day moving averages, but TSLA is still trading near overbought levels with an earnings report just over the horizon.
The key for investing in Tesla is patience. The shares are hot right now, but you may be able to pick them up at a discount should something in the company's quarterly report spook TSLA speculators or if the shares decline in a round of sell-on-the-news profit-taking.
As such, I think it is once again a good idea to follow my colleague Chad Shoop's lead in Pure Income and name your own price for the shares. For instance, if owning TSLA stock at $260 fits your investing portfolio, then you could sell an April $260 put and get paid while you wait for the shares to pull back.
Until next time, good trading!
Joseph Hargett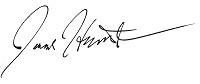 Assistant Managing Editor, Banyan Hill