The European Union has issues, from Brexit to "Frexit" — the thought of France following Britain out the door raises a whole new world of concerns — to tightening U.S. Federal Reserve monetary policy to shifting U.S. "America First" foreign policy. The one problem the EU doesn't have, however, is growth.
Real euro zone gross domestic product (GDP) has grown for 15 straight quarters and is expected to rise 1.6% in 2017 and 1.8% in 2018. The result is falling unemployment and rising investment growth. Even more impressive is the fact that, for the first time since 2007, the economies of all 28 EU members are growing simultaneously on a year-over-year basis, as you can see from the chart below:
Surprised?  You probably are if you've kept up with any major financial news on the EU. After all, the EU is supposed to be in crisis mode, with members fleeing for the exits left and right in a bid to assert their democratic free will and escape the bureaucratic tyranny of Brussels and Frankfurt. Furthermore, the euro has been beaten down by a resurgent U.S. dollar and scapegoated as the source of many of the EU's problems.
But even amid all this turmoil, we find steady, if fragile growth. And as my colleague Jeff Opdyke notes, this may be just the tip of the iceberg in terms of opportunity.
According to Jeff, there are reasons to believe that people are not rushing to escape the euro, though politicians are looking for ways to reform the euro zone. Nor will a Trumpian surprise emerge to destroy the current growth in the EU's economy.
The bottom line is that EU growth is there, as is a plethora of investment opportunities, if you're willing to sidestep the hype in the mainstream media and take the risk.
Regards,
Joseph Hargett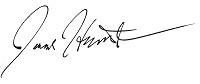 Assistant Managing Editor, Banyan Hill