There's a new crypto concept called "move-to-earn."
Basically, you can make money just by going on a walk or running every day.
My colleague Andrew Prince has been using one of these apps to earn GST tokens.
In today's video, Andrew and I discuss how move-to-earn games are a part of crypto's future.
(If you'd prefer to read a transcript, click here.)
Ian King: Hey everyone. Ian King here with your weekly Winning Investor Daily YouTube video.
I've got a great topic I want to talk about today. And joining me is my research analyst, Andrew Prince.
Today we're going to talk about this new crypto concept called "move-to-earn."
And you've been using this application called Stepn where you're actually making money to go for a walk or run or do something every day.
I mean, this is crazy. Tell us about this.
How Could You Make Money With Stepn?
Andrew Prince: Yes. So the app is called Stepn. And it's a move-to-earn crypto project.
Basically, you walk or run. You turn on the app, and it counts your steps. And based on certain distance metrics, it pays out earnings on a daily basis.
Ian: So how much are you making every day you go for a jog?
Andrew: Well, currently I'm making somewhere around $15 to $18 a day.
Ian: Wow. So that's, like, $600 a month.
Andrew: It's about that, yes.
Ian: You have to explain to everyone how it works. You had to go and purchase an NFT to show that you were part of the community, right?
Andrew: Yes. So in order to just use the app, you don't need to do anything. You can just start running with it, and it works like any other fitness tracker.
It tracks how fast you're going with the distance you went. You know how long you were running for, so on and so forth.
But if you want to start earning, you have to go out and buy a sneaker NFT.
And once you purchase that NFT, it's going to have several attributes to it like efficiency, durability, comfort, luck, so on and so forth.
You can upgrade those as you like. And once you've upgraded them to the level you want, you start running with those sneakers, and it basically starts generating revenue.
Ian: Amazing. So I know this company launched earlier this year. I think it raised, like, $5 million in January. How many users does it have on this platform now?
Andrew: Right now, it says it has around 2 million to 3 million active users per month.
Ian: I mean, that's faster growth than, like Strava or Fitbit, you know, in their early stages. It's pretty impressive.
Andrew: Right. When I first tried to get an activation code to get onto this app, I had to wait for three days because it had a limit of only 1,000 activation codes a day.
And no matter what time of day, I checked it out, and they were out of codes.
Ian: I mean, people will want to understand how this actually works.
Like, they're not writing you a check every day, you know, for your steps, right? They're not, like, transferring you actual U.S. dollars.
What Is The GST Token?
Andrew: No. There's an in-game token. It's called GST.
So the GST token governs most of the transactions in the game. And it's what you get your earnings in.
For me, the way it's set up is I need to do about 15 minutes of walking a day. And that needs to happen at a certain pace so that I cover a little over a kilometer in those 15 minutes.
I end up with somewhere around 8 to 10 GST. And that translates into the $15 to $18 I was talking about earlier.
Ian: And can go sell the GST, like, on an exchange, right?.
Andrew: You can do it right on the app, actually.
Ian: Oh, really?
Andrew: You can change it to USDC, and then you can take it out of there.
Ian: OK. USDC is the dollar stablecoin, in case anyone doesn't know.
Now, here's what I find so incredible about this.
So the company is basically bootstrapping a community of people who are exercising, running, walking.
And, you know, in order for those people who are working out to get exit liquidity, or at least to realize earnings, they have to sell that token into the marketplace.
On the other side, the buyers of this token are investors who believe that the value of this network is going to grow over time.
So right now the value of the GST token is something like $112 million. And I think if you look at the entire project — there's another token involved — it's something like $600 million.
It's not like it's just a couple million dollars. It's already growing very big.
And this is what I find so interesting about crypto, because the same thing happened with Helium.
It's, like, you have people who are doing the work, and then you also have investors who believe in the future value of that network, of those people who are doing the work.
I think the end game for this is, like, we're figuring out a way to incentivize people to create better health outcomes for themselves.
Who Could Benefit From Stepn?
So how valuable is a network like this going to be to an insurance company that's trying to create better incentives for participants in its health networks?
If you think about it that way, something like this makes a ton of sense to me.
Andrew: It absolutely has those long-term implications.
In the short term. I'm thinking about it moreso as a game.
I mean, if you think about any game, there's a market for the products and the characters and the tools in those games.
Even before there was an infrastructure for it, I remember going back all the way to the first wave of the really popular multiplayer online games like World of Warcraft.
Even before there was the infrastructure to actually trade characters or items in the game, people would make an account and start building up characters and tools and everything, get them to a certain point, and then basically auction off their password and username to that account.
Ultimately, as long as a game is popular, it builds value. And then once people start leaving the platform, its value starts to drop.
So I think about it that way for the short term, at least. You know, trying to see how many users are coming on.
Ian: Right. It's kind of like Pokémon Go in a sense.
Andrew: It is.
Ian: There was this augmented reality craze a few years ago where people were running around trying to chase these, you know, Pokémon creatures that were coming up on their phone when they would go to real-life landmarks.
Andrew: Right. Everyone was on their bikes or walking around just, like, pointing their phones at trees and shrubs.
Ian: But nobody was making money playing Pokémon Go, right?
Andrew: That's true.
Ian: There wasn't an exit liquidity. Like, you couldn't make $20 a day chasing Pokémon characters.
Although, when I lived in Brooklyn, there were, like, hordes of people that would run through Prospect Park looking for the Pokémon creatures. And I think there still are some people doing it.
I remember one day there was a rare one that came through Grand Army Plaza, and there were, like, 100 people that were running full sprint to try to capture it on their phone. It was a little bit of insanity.
But, you know, I hear exactly what you're saying about the user experience on this app. I think it's really focusing on gamifying this experience to make it fun. It's not just about getting $20 a day, right?
Andrew: Right. It kind of helps me with my workouts too.
Like, you know, I usually don't really feel like starting off a run. So this kind of makes it easier in that it gamifies it.
Now I can just turn on the app, and it track my steps. And I can play with my attributes and repair my sneaker NFT.
It's a bit of a game, and it helps gets me into that workout mode. And then I can start jogging and, you know, warm up and actually get ready to work out.
Ian: Yeah, it's great. So keep us posted on how it's going.
In terms of, like, investing in the token right now, I know that it's a lot of exit liquidity for people. I'd love to see if that adoption keeps happening.
I hope that you'll be able to keep us posted in the future on this.
Andrew: Will do.
Ian: All right. Well, thanks again, everyone, for joining us this week.
Please leave some comments here. Let us know if you've used the Stepn app. Andrew wants to know what you're up to right now, what level you're at.
And if you like our content, please feel free to smash that like button. It helps us get our message out to more viewers.
I'm Ian King, he's Andrew Prince. Thanks again for joining in, and we'll talk to you next week. Take care.
Regards,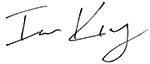 Editor, Strategic Fortunes
Morning Movers
From open till noon Eastern time.
Siga Technologies Inc. (Nasdaq: SIGA) is a pharmaceutical company that focuses on the health security and infectious disease markets in the U.S. The stock climbed 30% on the news that the European Union is in talks with SIGA to form a purchasing agreement for vaccines against monkeypox.
Farfetch Ltd. (NYSE: FTCH) provides an online marketplace for luxury fashion goods internationally. It is up 25% despite missing first-quarter estimates because the company showed a strong growth picture when adjusted for the Russian war and Chinese COVID lockdown effects.
Merus N.V. (Nasdaq: MRUS) engages in the discovery and development of bispecific antibody therapeutics. The stock rose 23% after the company said it would soon present updated data on its cancer treatment candidate, Zenocutuzumab.
PMV Pharmaceuticals Inc. (Nasdaq: PMVP) is a precision oncology company that discovers and develops small molecule and tumor-agnostic therapies. It is up 20% on positive investor expectations after the company announced that it would soon present data from its lead drug program.
Red Robin Gourmet Burgers Inc. (Nasdaq: RRGB) develops, operates and franchises full-service and casual-dining restaurants. The stock is up 19% after reporting great first-quarter results that were driven by growth in foot traffic at its locations as pandemic-related effects start to fade.
Express Inc. (NYSE: EXPR) provides apparel and accessories for women and men under the Express brand. The stock is up 16% on a rebound after being dragged down to a 52-week low by the rest of the retail sector earlier this week.
Upstart Holdings Inc. (Nasdaq: UPST) is a fintech company that operates a cloud-based artificial intelligence lending platform. It is up 14% today as it recovers from its recent massive sell-off triggered by the company lowering its guidance.
PropertyGuru Ltd. (NYSE: PGRU) operates online property classifieds marketplaces in Singapore, Vietnam, Malaysia, Thailand and Indonesia. The stock rose 14% after the company reported better-than-expected first-quarter results as the markets it operates in start to emerge from pandemic-induced conditions.
Super Group Ltd. (NYSE: SGHC) operates as an online sports betting and gaming operator. The stock is up 13% on a rebound today following disappointing earnings thanks to analysts at Oppenheimer raising their price target on the stock.
Novavax Inc. (Nasdaq: NVAX) focuses on the discovery, development and commercialization of vaccines to prevent serious infectious diseases. It is up 13% today as investors anticipate the FDA's decision on the Novavax COVID-19 vaccine in the coming weeks.