Lately, it seems, Tesla Inc. (Nasdaq: TSLA) can do no wrong. The company, which makes electric cars with constant Internet connectivity, topped first-quarter vehicle delivery expectations and appears to be on track to deliver its new Model 3 on time — both major points of contention for investors and analysts. CEO Elon Musk even announced two new vehicles in tweets last week: an electric semitruck, due for unveiling in September, and a new pickup truck, set to debut sometime in the next 18 to 24 months.
And that's just Tesla's vehicle division. Tesla's solar power division just unveiled a new line of solar panels designed to be installed on your existing roof and "blend into your roof with integrated front skirts and no visible mounting hardware."
This recent rush of bullish headlines in the news is enough to make TSLA stockholders giddy. And as any contrarian investor will tell you, that's a problem. Case in point, see the following chart: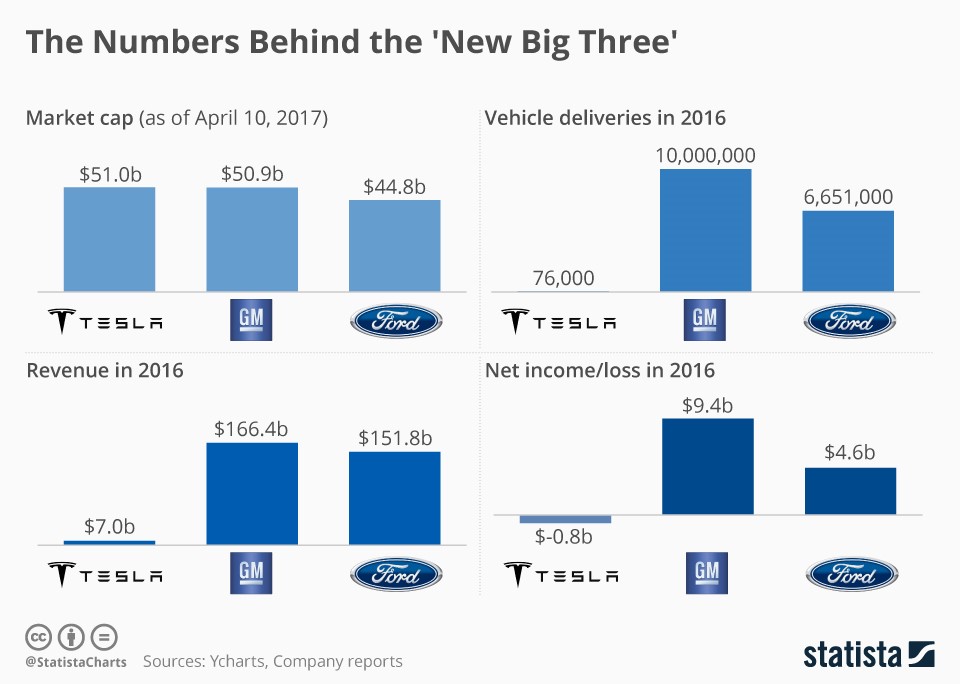 (Source: Statista)
Now, I've been long-term bullish on TSLA stock for some time. I like the company's prospects and think its products resonate strongly with the 92-million-strong millennial generation. But investor euphoria can drive a stock well beyond its reasonable valuation. Such was the case last week when Tesla overtook both Ford Motor (NYSE Arca: F) and General Motors (NYSE Arca: GM) in market capitalization to become the "biggest U.S. automaker."
With only two model lines (the Model S and the Model X) currently in production, fewer than 75,000 vehicles shipped last year and net loss just shy of $1 billion in 2016, there is really no reason for Tesla to be valued this high right now. Even looking down the road, assuming Tesla hits its Model 3 production targets, the company still lags both Ford and GM by any reasonable measure.
So, while I remain a fan of Tesla as a company and long-term bullish on TSLA stock, shareholders should be wary of the stock at current valuations. You never know when the next correction or round of profit-taking will take hold.
Regards,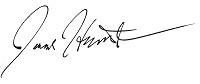 Joseph Hargett
Assistant Managing Editor, Banyan Hill