Recently, I had the opportunity to join a church group of volunteers. We visited a local park where several homeless men and women take refuge.
This particular group of volunteers were all singers. So in addition to giving out food and water, we gave those willing to listen an outdoor concert.
The men and women we sang for couldn't have been more openhearted.
The experience was a stark reminder that there are many people who are in need of the basics of life: food, water and shelter.
The Daily Struggles of Others
Homelessness happens when a person is unable to maintain housing they can afford.
Homelessness can occur for many reasons. But according to the National Alliance to End Homelessness, families usually experience homelessness due to an unexpected financial crisis. Some examples are a medical emergency, an auto accident or a death in the family.
These life-altering circumstances can make it impossible for individuals and families to keep their housing. And they can happen to anyone.
Recent statistics from the National Alliance to End Homelessness show that over 550,000 people are homeless on a given night in the U.S.
Of that number, nearly 200,000 are people in families, and over 40,000 are veterans.
And for those who do obtain shelter, food insecurity remains a problem.
Per Feeding America, 40 million Americans don't have reliable access to enough food. This is equivalent to the population of Canada.
These statistics are sobering … and they are a reality.
In our day-to-day lives, we may sometimes inadvertently forget about the daily struggles of others. Some people lack food and shelter within a few short miles of our front door.
If you feel compelled to make a difference, please review these actions that can be taken today and year-round.
How You Can Help
To join the fight against homelessness, consider donating your money or time to a local charitable organization.
GuideStar, the world's largest source of information on nonprofit organizations, can steer you in the right direction. Please visit: www.guidestar.org.
Another online source is Charity Navigator, which is the nation's largest assessor of charities.
It offers a profile of your charity of interest. The profile gives a score for the charity's financial standing, accountability and transparency. For more information, please visit: www.charitynavigator.org.
The Better Business Bureau Wise Giving Alliance is another great source. It allows givers to find Better Business Bureau-accredited charities through an online search engine. For more information, please visit:  www.give.org.
To join the fight against hunger, consider donating your money or time to your local food bank, food pantry or soup kitchen.
Feeding America offers resources that guide willing individuals to local volunteer opportunities. Please visit its website for more details: www.feedingamerica.org/take-action/.
Make a Positive Impact Today
With Thanksgiving being today, this time of year serves as a good reminder that those who have the resources and inclination can make a positive impact. And that's not just over the holidays, but throughout the year.
In the U.S. we have Black Friday and Cyber Monday to kick off the holiday shopping season. But also keep #GivingTuesday in mind.
#GivingTuesday takes place on November 27.
The premise of #GivingTuesday is for volunteers to help others through the gift of their time, donations or their voice. For information, please visit: www.givingtuesday.org.
Whatever you choose to do, please "pay it forward" and stay involved.
You are needed…
Wishing you a Happy Thanksgiving,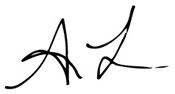 Amber Lancaster
Director of Investment Research, Banyan Hill Publishing