In my extended family I have several relatives who are part of the millennial generation.
It's always great to catch up and chat with them about the current events in their lives, as well as their future goals and ambitions.
Each of my millennial relatives are college graduates with full-time jobs. They have the determination to advance in their careers and a goal of buying a home of their own in the future.
During our conversations I've also learned that these younger family members are very value-conscious.
They believe in stretching the dollar.
This economical mindset stems from their personal experiences living through the Great Recession of 2007-2009.
During this time, they were teenagers.
They witnessed how a national economic collapse can devastate personal finances and job security.
This lesson at an early age has set them up for a life of careful financial planning.
Millennials Are Different
A recent paper released by the Federal Reserve — titled Are Millennials Different? —confirms this mindset.
The Fed study found that:
" … the severity of the 2007 Global Financial Crisis and the recession that followed may have left a lasting impression on millennials, who were coming of age at that time, much like the Great Depression left a lasting impression on the Greatest Generation."
While speaking to my younger family members, the subject of shopping came up.
Here are a few insights into their top shopping habits:
Walmart is their brick-and-mortar store of choice.
Boxed.com is their go-to online retailer for bulk household products. Wholesale items like paper towels and laundry detergent are delivered right to their door, with no membership fee.
Amazon.com is their favorite online retailer.
Airbnb, Tripping.com and HomeAway are their preferred choices for vacation rentals versus traditional hotels — due to cost savings.
Apple Music, Spotify and Pandora are their preferred music-streaming services.
These insights, using my family as a very small sample size, are enlightening.
But an even larger millennial sample size, 2,500 women and men, was recently surveyed by Roth Capital Partners in its 2018-2019 millennial survey.
For even more details, please see some of its key findings below:
More than 75% of millennials think the economy will be the same or better next year.
More than half have decreased their social media usage over the last year, mainly due to a perception that it is unhealthy.
Nearly 75% of millennials are OK with sharing personal information online for a more tailored experience. And the vast majority are happy with their recommendations from Amazon, Netflix and Spotify.
Two-thirds of millennials prefer to research significant purchases online, but 57% still prefer to transact in-store.
Millennials significantly favor Amazon over other online apparel sites. And 62% are Amazon Prime members.
More than one-third of millennials have an Amazon Echo, Google Home or similar product. And 24% of those regularly use them to make purchases.
Fifteen percent of millennials have used virtual reality to evaluate furniture purchases, while 16% have used "virtual mirrors" to try on makeup or clothing.
More than half of millennials belong to traditional fitness clubs like Planet Fitness, 24 Hour Fitness and Gold's Gym. More than 25% attend classes at boutiques like CrossFit, YogaWorks, SoulCycle and Orangetheory.
Climbing, hiking, yoga and cycling are among the most popular fitness activities for millennials. Black Diamond, Mammut and Arc'teryx are the leading climbing-apparel brands.
Until next time,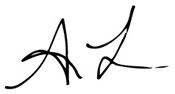 Amber Lancaster
Director of Investment Research, Banyan Hill Publishing