Shoot! I was locked out.
It's the realization you never want to have — particularly as you're standing outside your car, holding five pounds of groceries and a broom that keeps poking you in the eye.
My keys glinted from the passenger seat, mocking me. Didn't they realize they were on the wrong side of the window?
Unfortunately, though, as frustrating as this scenario is … it's not a rarity.
Most of my friends have locked their keys in their car at one point or another. You may have too.
In fact, two years ago, I was in this same scenario, and I tried to learn how to break into my car by watching a YouTube video. (It didn't work, but I'm a little concerned about how many "How to Break Into a Car" tutorials there are on the internet.)
The American Automobile Association reports that lockouts continue to be one of the top three reasons its roadside assistance is required, next to tire and battery issues. Millions need saving every year.
And we're not just losing our keys in our cars.
On average, we spend six minutes looking for our keys in the morning. That's over 416 hours in our lifetime. Sometimes it's just hard to keep track of such tiny objects during the hustle and bustle of everyday life.
So, it's rather unsurprising that the locksmith industry rakes in a jaw-dropping $7.5 billion in the U.S. a year.
Clearly, losing our keys is a prevalent — and massively annoying — problem.
But where there are widespread problems, there are high-demand solutions. And that's precisely what savvy investors should be looking into at all times. Because that's where those big profits lie.
So, what's the solution here?
The Smart Trend
Well, this is where the Internet of Things (IoT) trend comes into play. For those who may not know, IoT simply refers to the system of smart devices transmitting tiny amounts of data to us, the cloud and each other.
As our tech expert Paul says: "[This] is a mega tech trend that's going to connect 50 billion devices by 2020 and generate $19 trillion in value."
Those 50 billion devices include the advent of "smart locks." These connected locks mean you can simply enter your home or car with the swipe of a smartphone, the sound of your voice, etc.
With this smart technology, you will never lose your keys again — because you'll never need to use your keys again.
Even the world's oldest lock companies, such as Yale and Schlage, have recognized the opportunity and are bringing their products into the new "smart era."
For example, Schlage's Sense Smart Deadbolt teams up with Apple's HomeKit. Just use your iOS device to ask Siri to lock or unlock your deadbolt. You can even check on the status of the lock by using the app.
Meanwhile, Yale's Linus lock uses a touch-sensitive panel that allows up to 250 codes, which you can give to family and friends to keep track of who's using your home.
This lock links to Nest's Weave technology, which connects to other smart home devices. Imagine opening your door, triggering your favorite TV station to turn on and the thermostat to drop to your preferred temperature. Sounds pretty great, right?
Room for Massive Growth
So, considering how annoying it is to keep track of your keys, it's no wonder that this smart lock market is set to boom.
The size was estimated at $404.1 million in 2015. And it's projected to reach $24.2 billion by 2024, according to Grand View Research.
That's enormous growth — and it's just one industry that's set to boom thanks to the IoT trend.
You can learn more about this revolutionary trend — and the companies at the forefront of it — by clicking here.
The trick to being a successful investor is staying ahead of the massive trends no one is paying attention to, and this is one of them.
Catch you next week.
Regards,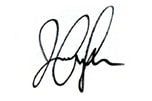 Jessica Cohn-Kleinberg
Managing Editor, Banyan Hill Publishing