The world is heating up … both literally and figuratively.
Regardless of your stance on "global warming" or "climate change," the Department of Justice (DOJ) is taking the situation very seriously. In fact, President Donald Trump's defense secretary, James Mattis, called climate change a national security threat.
"Climate change is impacting stability in areas of the world where our troops are operating today," Mattis told members of the Senate Armed Services Committee back in March. According to Mattis, the military needs to weigh climate change's impact on open-water routes through Arctic waters and on drought-stricken areas in which U.S. troops operate.
This literal warming of the planet is leading to a more figurative "heating up" of military hot zones around the globe. Increased military conflict is brewing in trouble spots like the Middle East and sub-Saharan Africa.
Furthermore, the U.N. National Security council has warned of famine outbreaks in Yemen, Somalia and South Sudan, which could potentially increase military conflict in the region.
All this conflict, and we haven't even touched on the potential for a renewed cold war with Russia or the worsening situation between the U.S. and North Korea. It's quite clear that global defense spending will become increasingly important going forward.
For investors, that means revisiting the aerospace and defense sector. And one particular company looks like a steal right now.
The Best Defense
With a market capitalization of more than $46 billion, Northrop Grumman Corp. (NYSE: NOC) is the fifth-largest defense contractor in the world. The company operates in three units — Aerospace Systems, Mission Systems and Technology Services — and is a key contractor for the U.S. Department of Defense.
Among Northrop Grumman's more notable contributions to U.S. military force are the B-2 Spirit strategic stealth bomber and the F/A-18 Hornet, a multirole combat aircraft utilized mainly by the U.S. Navy.
Some of the company's lesser-known achievements include providing mission systems hardware for the F-22 Raptor and the F-35 Joint Strike Fighter. Northrop also built the RQ-5 Hunter unmanned drone, which has logged more than 6,400 flight hours in the Balkans, Iraq and Afghanistan since 1995.
In addition to these long-standing military aircraft, Northrop has also been tasked with modernizing the U.S.' cache of intercontinental ballistic missiles (ICBMs). "The Minuteman III is 45 years old. It is time to upgrade," Air Force Chief of Staff Gen. David Goldfein said in a statement in August.
The Air Force awarded Northrop Grumman with a $328 million contract to help with the upgrade as tensions with North Korea escalate. Some analysts believe the cost to fully upgrade the U.S.' nuclear arsenal could be more than $350 billion over the next decade. With systems aging on nuclear bombers, ICBMs and submarines, Northrop Grumman is sure to have more work ahead of it.
Investing in Northrop Grumman
Before we get to NOC stock, some congratulations are in order. Those of you who invested in my last defense sector pick, Raytheon Co. (NYSE: RTN), are sitting on gains of more than 15% since April. RTN stock has outperformed its sector peers in the iShares Dow Jones U.S. Aerospace & Defense ETF (NYSE: ITA), which gained about 12% for the same period, and it should continue to do so.
Northrop Grumman stock isn't quite the same short-term outperformer as RTN, but it has the rest of the sector beat when it comes to longevity. NOC has been on a tear since 2013, gaining nearly 300% during this period.
What's more, the bull market uptrend for NOC stock hasn't broken once in the past four years, with the stock rallying steadily along its 20- and 50-week moving averages.
As you can see from the chart, NOC stock reached overbought levels last month. Its 14-week Relative Strength Index held north of 70 for most of August, and is now beginning to break down. As a result, NOC stock is currently in a consolidation pattern in the $265-$270 region.
With the shares trading near the bottom rail of this pattern, now marks an excellent entry point to get in on NOC before the stock embarks on the next leg of its bull run.
Barring any major headlines or developments, expect NOC to trend sideways for about the next month before earnings on October 25 provide the next driver for an extended rally.
Until next time, good trading!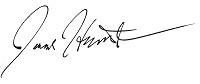 Joseph Hargett
Assistant Managing Editor, Banyan Hill
Editor's Note: Over 22 million Americans were victims of a computer hack where all of their information was stolen off government servers … and this isn't the first time it's happened. That's why you need to start protecting your personal information now. To find out how you can get your copy of privacy expert Ted Bauman's Privacy Code 2.0 manual absolutely free, click here