Between calling the country a currency manipulator and threatening a trade war, it's fair to say that President Donald Trump got off to a bad start with Chinese relations.
But it seems that there's nothing a common enemy between two world powers can't fix, and the escalation of rhetoric concerning North Korea has China and the U.S. back in the same corner … for now, at least.
Relations have eased to the point that Wall Street is once again taking an interest in Chinese-based companies, such as Alibaba Group, Baidu and JD.com. But it's not just that China is one of the fastest-growing economies in the world. Note that the three hottest Chinese firms also all specialize in one particular market: e-commerce.
Stateside, e-commerce is expected to grow 8 to 12% this year, coming in at between $427 billion and $443 billion, based on Census Bureau data. That's no small market, but it lags well behind e-commerce in China, which nearly reached $1 trillion last year. And this year? Well, just look at this chart: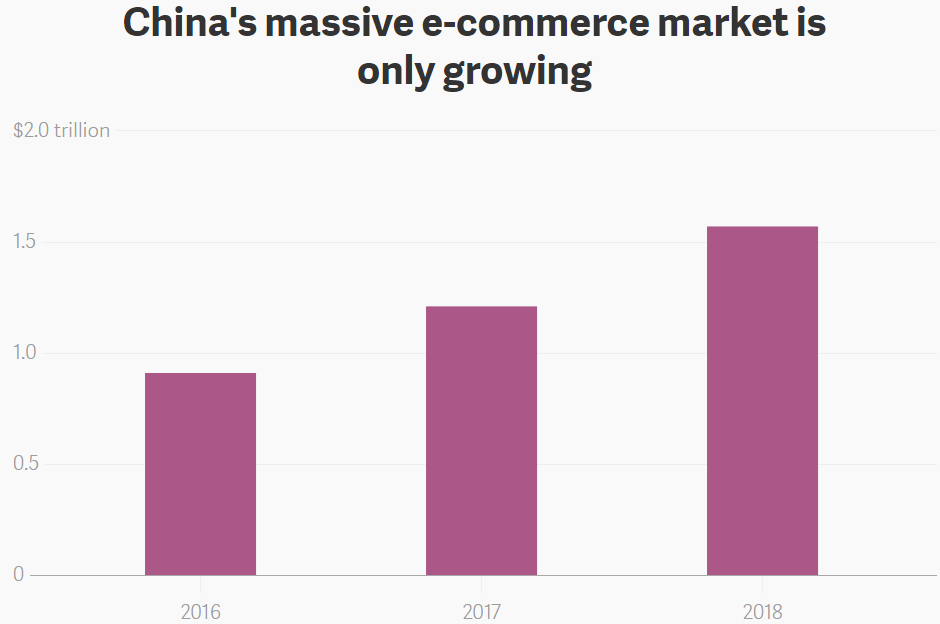 (Source: Quartz)
With more than $1 trillion in e-commerce sales projected in China this year, and more than $1.5 trillion in 2018, "massive" is an appropriate description. It's no wonder that the U.S.'s largest brick-and-mortar retailer, Wal-Mart, increased its stake in Chinese e-commerce giant JD.com to 12.1%, or roughly $4.87 billion, back in February.
It's also why Amazon.com has spent millions trying to break into the Chinese e-commerce market. Unfortunately for Amazon, it's still trying to gain that much-needed foothold.
U.S.-Chinese relations being what they are, it's impossible to know where the Trump administration will head down the road. That said, with China's e-commerce market easily outstripping the U.S. market in terms of growth, even with a deterioration in the current rhetoric it would be worth taking a risk and investing in a Chinese e-commerce company such as JD.com Inc. (NASDAQ: JD) or Alibaba Group Holding Ltd. (NYSE: BABA).
The growth is there. You just have to set aside the mainstream media's sensationalist headlines and tap into it.
Regards,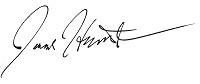 Joseph Hargett
Assistant Managing Editor, Banyan Hill