Because Big Profits come from the Big Picture.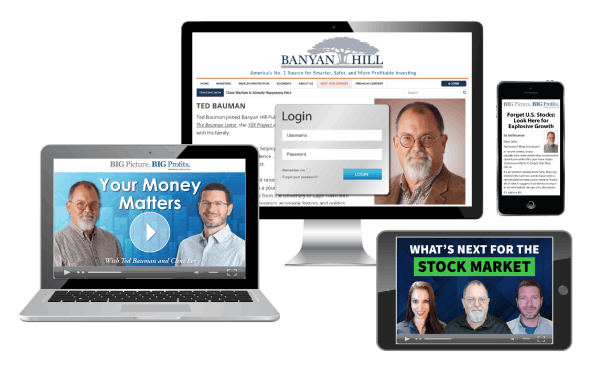 Join bestselling financial author and economic historian Ted Bauman as he reveals proven, time-tested strategies for building transformative wealth and unlocking true financial freedom.
Get daily updates from Ted and his team of experts as they cover key macro trends and major opportunities—including weekly video episodes of his series Your Money Matters, featuring Quantitative Trading Expert Clint Lee, every Monday.