Bauman Daily — The Markets as You've Never Looked at Them Before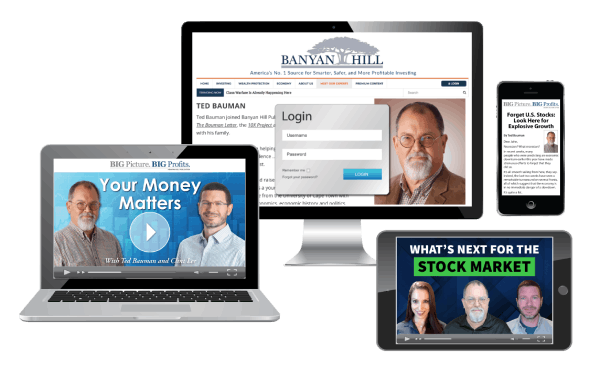 Ted Bauman isn't your typical stock analyst…
He's a trained economist … has traveled to over 80 countries … and has had a front-row seat in American politics. He's spent his life helping people — just like you — grow and protect their wealth, independence and freedom. And now he's combining all of this vast experience to bring you Bauman Daily.
You'll gain access to powerful market insights from Ted and his team of analysts throughout the week — raw and unfiltered. Ted isn't afraid to speak his mind (even if it goes against conventional wisdom) to help you make and keep your money.
If you're looking for real solutions that can help you make real money, Bauman Daily is for you.
When to Take Profits on Bauman Daily Picks