"What do you want to be when you grow up?" My fifth-grade teacher, Mrs. King, went around the classroom quizzing each of us on our plans for the future. When she got to me, I knew exactly what to say:
"I want to be able to buy my parents a cruise."
Mrs. King paused, pursed her lips, and told me that wasn't a profession, so I finally gave up and said I wanted to be an Egyptologist. (I was a strange kid.) But to this day, I still think that first response was a solid answer. After all, it meant I wanted to be more than financially stable — I wanted to be successful. I wanted to not only support myself, but my family too.
Basically, I wanted to live the American dream.
Unfortunately, though, that American dream isn't the easiest to achieve these days.
According to Hearth Insights' August 2017 American dream report, just 1 in 5 people feel like they're living the full American dream. And only 36% think they're achieving part of it.
That means about 50% of the country doesn't feel it's achieving it at all.
Now, there's no true consensus of what the American dream consists of. After all, it's a complex ideal that can take different forms for different people (say, buying a cruise for your parents). But everyone deserves to feel like they are achieving their ultimate financial goal (no matter what form that takes) or that they at least have a clear opportunity — a clear strategy — for attaining it.
It's that idea that propelled our 16th annual Total Wealth Symposium this past week at the Diplomat Beach Resort in Hollywood, Florida.
When we were deciding the goal of this year's conference, it didn't take long. We realized, in the end, that we simply wanted each of our 400 attendees to achieve complete financial freedom. Period. More specifically, we wanted to help them grow their portfolio to $10 million.
To do that, we gathered together some of the best financial experts in the world.
Today kicks off the last day of this jam-packed, three-day event, so I just want to take this moment to tell you that I think we did an incredible job of presenting our ultimate investment strategies. I've attended a host of presentations from diversification panels to second residency workshops. I have listened to a wealth of tips and tricks for growing and protecting your wealth for years to come.
And I'm so proud to be a part of this.
For instance, our very own Paul gave a presentation called "Your Millionaire Blueprint" on Thursday afternoon. In it, he shared three $1 million ideas for 2018 and beyond. He had some incredible insights into the tech trends he's seeing in the months to come and the best ways to take advantage of them. You can learn more about his analysis and the current trends his readers are profiting from by clicking here.
Another presentation of interest to me was Brad Deflin's talk on the massive cybercrime issues threatening millions of Americans.
Brad is the founder of Total Digital Security, a leader in the emerging "cybersecurity as a service" industry, and he touched on a problem I mentioned last week: that we absolutely cannot be passive about cybercrime.
As I said last week, more than 12 new people are hacked each second. About 143 million were hacked just a few weeks ago. So Brad detailed the unique tactics you can take to personally secure your information and your wealth. You can learn exactly how to implement those strategies in your own life by clicking here.
Of course, these are just a handful of examples of what our conference had in store, but it highlights how many ways we could help attendees achieve and protect a $10 million portfolio. We showed them that the American dream is still possible if you just have the right strategies in your toolbox.
Hey, maybe after this conference I really will be on my way to buying my parents a cruise.
In fact, if you were at Total Wealth Symposium, I would love to hear what you thought of it — and if you felt it put you on the path to a $10 million portfolio and the financial future of your dreams. Almost as importantly, did you have fun? Feel free to drop me a line at SovereignInvestor@banyanhill.com or leave a comment on the website.
Catch you next week.
Regards,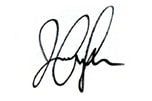 Jessica Cohn-Kleinberg
Managing Editor, Banyan Hill Publishing