We at Winning Investor Daily enjoy reading through all the questions and comments you send each week. We always appreciate the chance to respond to your messages.
This week, Nancy asked a question we want to share with all of you.
And we shared it with some of our experts. You see, it got them thinking about an important part of trading: knowing the right time to sell for a profit.
Nancy wrote:
I know it's recommended to get out of a stock at a 30% loss, but what is the threshold when it's profiting for you to exit?
Our gurus have different approaches to taking profits on a stock. They've all done extensive research to find the best times to enter and exit positions.
Selling a stock at the right time can allow you to double, or even triple, your initial investment — and to get out before it falls.
Matt Badiali explained how trading with stops can help you do just that:
Our hard and fast rule is that we use stops. We adjust the value of the stop as the stock price goes up to preserve gains. We use a 25% or 30% stop in our initial positions. Then we ratchet down the stops as we grow our gains. We usually cut back to 25% when we're up 50% and go from there. The goal is to end up with a 10% or 15% stop once the stock doubles. That way we preserve our gains. That's just a rule of thumb, though. For more volatile stocks, like the marijuana sector, we begin to look at taking half our position off the table once the stock is up 65% or so.
Matt's Real Wealth Strategist readers followed this exact approach and made 65% on half of their trade in Canopy Growth Corp. (NYSE: CGC) in about six weeks! He's also identified several other buys in the marijuana sector.
Senior analyst John Ross explained his approach to growing your original investment with a sound exit strategy:
In stocks, there is no hard threshold at which to take profits. Remember: Cut your losses, but let your winners run. Generally speaking, you should enter a trade to make at least twice what you're risking. If risking 30%, then you should reasonably expect to earn 60% based on your time frame and price targets. You should tighten up your stop-loss or use a trailing stop-loss. These will help protect your gains as the stock rises to and through your target price.
John Ross regularly offers his readers tips like these in his YouTube videos. Right now, he's running a series on the five habits of winning traders.
In his latest video, he discusses how justified confidence in your trading strategy can make you a better investor. You can check it out here.
Finally, Chad Shoop shared a different approach to limiting your risk:
I buy protective put options to limit my risks and profit as the stock climbs.
Last month, Chad wrote an article about this strategy. It's a great option if you believe in a stock and want to wait on a potential surge higher.
We'd love to hear from you! What approach do you use when timing your exit from a stock?
Just write to us at winninginvestor@banyanhill.com to be part of the conversation.
Our other experts have more great advice to offer in their articles and videos this week.
Follow Our Experts on YouTube!
Anthony Planas recently posted the first video of his new series, Marijuana Markets: A POTcast.
This week, he explains why shares of Canopy Growth rose 10%, while shares of Aphria tumbled 20% to the $7 range. You can click the image below to check it out!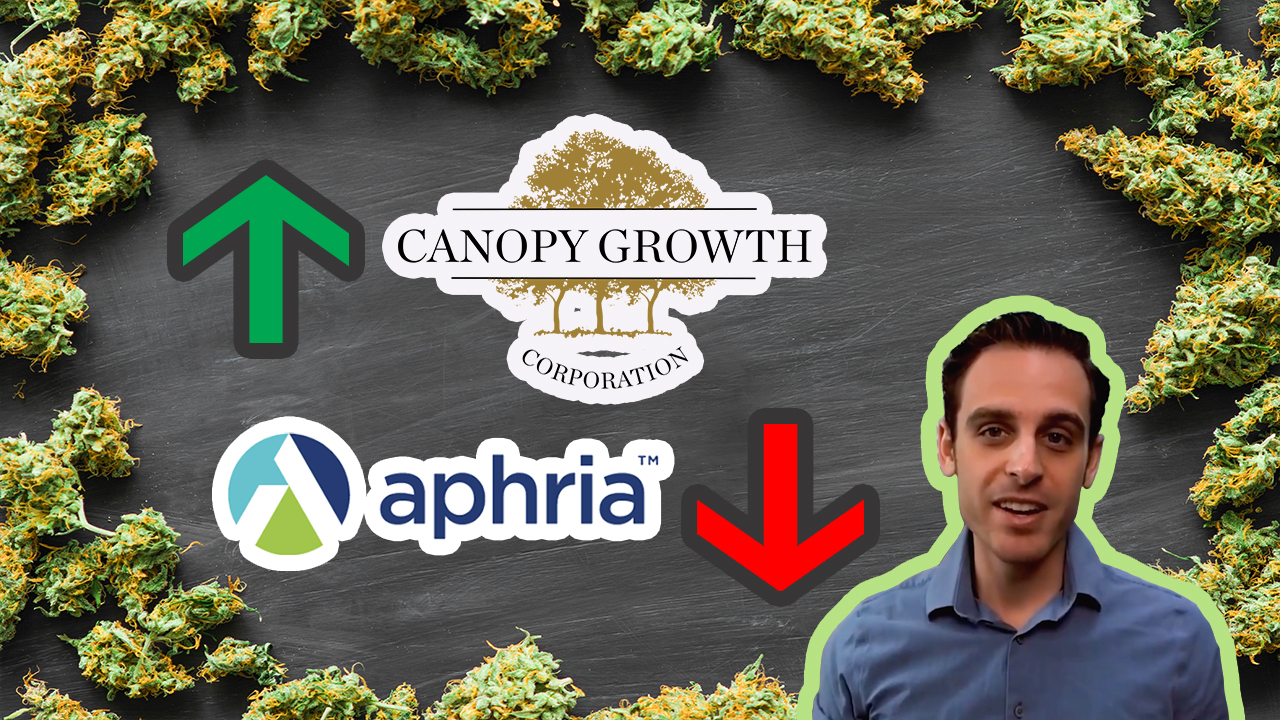 Charles Mizrahi provided his three most important traits for smarter investing. You can view that here.
Matt Badiali discussed an oil stock caught in a bidding war between two of the biggest oil producers in the world. Take a look!
Chad Shoop has a simple way to profit from energy's seasonal decline. Learn more about it now!
Our experts always keep a close eye on the markets. They want to make sure they can offer the best trading advice.
Read on to see the topics they're following this week.
And make sure to click the images below to follow us on your favorite social media platform!
Regards,
The Winning Investor Daily Team
***
The Real Reason Chevron Corporation Bought Anadarko Petroleum — It's Not Just Shale
https://banyanhill.com/why-chevron-corporation-bought-anadarko-petroleum/
(3-min read) On April 11, 2019, major oil company Chevron announced a big takeover. Matt Badiali discusses the acquisition, how it compares to past deals and the huge potential for Chevron.
DUG ETF Is How You Can Profit From a Market Pullback
https://banyanhill.com/dug-etf-profit-from-market-pullback/
(4-min read) Despite the strong start the market has seen this year, it's bound to have a pullback — it's a matter of when, not if. Chad Shoop shares with you one of his strategies that allows him to proceed without fear, and to profit from the looming pullback.
5 Habits of Winning Traders — No. 5: Believe You've Won Before You Start
https://banyanhill.com/5-habits-winning-traders-no-5-believe-youve-won/
(4-min read) Overcoming mental obstacles is the biggest challenge you'll face in the trading game. John Ross shares with you the fifth and final market-based belief: Winning traders believe they've won before they start. He discusses how developing a strong and justified confidence is the result of experience and a disciplined and determined mind.
Why You Should Work Smart, Not Hard to Make Big Money in Stocks
https://banyanhill.com/how-to-work-less-make-big-money-trading-stocks
(3-min read) Working hard is a valued work ethic. However, it is not applicable when it comes to trading. Charles Mizrahi shares with you how smart work over hard work makes you a winning trader.
The EV Revolution Is Coming, and It's Bigger Than Tesla
https://banyanhill.com/the-ev-revolution-is-coming-and-its-bigger-than-tesla
(3-min read) While Tesla struggles to ramp up production, the industry it disrupted is threatening to overshadow it. Anthony Planas highlights the big undertaking that major automakers and miners face in the coming EV revolution.