We're looking ahead to 2018 at Banyan Hill this week. My colleagues have taken aim at the broader market, cryptocurrencies and metals … if you haven't read their articles yet, you should go check them out.
One sector that often gets overlooked is the video game industry. Both software and hardware makers have done extremely well in the past couple of years.
What's more, as millennials continue to take over the economy, this generation of alternative entertainment should continue to push the video game industry even higher.
I've been an avid fan of video games for as long as I can remember. My hobby started when I was about seven and my dad bought an Atari 2600 for Christmas. I loved playing games like Combat, Pac-Man, Pitfall! and Space Invaders with my father.
Today, I play video games with my two girls … though, we are a far cry from 8-bit graphics and rubberized joysticks at this point. Just last night, I went out Pokémon hunting in Pokémon Go with my youngest because she "had to have" a Pikachu with a Christmas hat that was nearby.
If my kids are any indication, Generation Z could be even more into video games than millennials. And that means considerable prospects for the video game industry for 2018. Today, I'm going to look at three of the hottest investment prospects in the industry heading into next year.
The Video Game Industry Gets Switched
If your kids, or grandkids, haven't told you yet (hopefully they told Santa!), Nintendo Co.'s (OTC: NTDOY) Switch console is the hottest item in the video game industry right now. The Switch launched in March, and supply constraints have limited product availability. That hasn't stopped Nintendo from selling 10 million units since launch, however.
The Switch is a sign of where the video game industry is headed in 2018 and beyond. Nintendo's new console isn't like the old Atari 2600, or any console currently on the market.
The Switch is a hybrid console, merging traditional set-top box design with today's flair for mobility. You can undock the Switch from your TV and take it with you to play with friends on the go.
The Switch plays traditional Nintendo games like Super Mario Odyssey and The Legend of Zelda: Breath of the Wild (which was named Game of the Year for 2017 by several industry magazines). But the real draw of the console are games like Mario Kart 8 Deluxe or Stardew Valley that allow you to play versus or with friends on the go.
In this sense, Nintendo has really hit upon the essence of both millennials and Generation Z, and created a truly next-generation console. Look for NTDOY stock to rally into 2018 on increasing demand for both software and Switch hardware. The shares are currently a buy after having pulled back to technical support near $45 and their 20-week moving average.
Live in Your World, Play in Theirs
While Nintendo has its finger on the pulse of the get-up-and-go generations, there is still a sizeable contingent of hardcore gamers that … well, don't want to go anywhere. After all, 60-inch TV screens and high-powered gaming systems aren't very portable.
To that end, the online world is the next generation of gaming for this hardcore group of gamers, and Sony Corp. (NYSE: SNE) has this corner of the console market covered. To date, more than 70 million PlayStation 4s have been sold, with gamers grabbing the hottest console to dive into online AAA games like Madden NFL, Call of Duty, Destiny and Star Wars Battlefront with their friends.
For Sony, that means revenue is coming in not only from PS4 sales, but also from PlayStation Plus subscriptions. In order to play multiplayer games online with your friends, you have to have a PlayStation Plus membership, which runs $59.99 for a year of service.
So far, Sony is riding a more traditional market wave than Nintendo by catering to the standard console gamer market. However, Sony has a serious ace up its sleeve that will take off in a big way in 2018.
Heading into 2017, virtual reality was one of the hottest topics on Wall Street. Everyone was looking for a way to invest in this red-hot technology, with even social media giant Facebook Inc. (Nasdaq: FB) looking to capitalize on the trend. Sony, however, is dominating the VR market.
More than 2 million Sony PlayStation VR headsets have been sold since the device launched in October last year. Gamers can now play a plethora of VR games on their PlayStation consoles, including 2011's Game of the Year, The Elder Scrolls V: Skyrim. To support the VR headset, Sony has ramped up its offering of PlayStation Plus free offerings for the headset.
As we all know, with more software support comes more customers. It's only a matter of time before more AAA titles come to PlayStation VR, especially the online multiplayer games like Call of Duty and Madden NFL.
And the market potential here is huge. Even if only a quarter of the 70 million PlayStation 4 users buy a PS VR to play AAA games, that equates to sales of more than 15 million units on the horizon. And I believe that number is on the conservative side.
Furthermore, Sony also has the PlayStation 4 Pro as another upsell option for 2018. The Pro has upgraded hardware, including better processing power and graphics, that is designed to support 4K TVs and better drive the PS VR experience.
SNE stock is consolidating in buy territory right now. The shares surged in November following a very solid quarterly earnings report from Sony.
Since then, SNE has consolidated those gains into rising trendline support. Further consolidation in the region would be good for SNE bulls, giving them (and you) an opportunity to add to their positions.
Take the Broader Path
For those looking for a more broad-based approach to investing in the video game industry, the ETFMG Video Game Tech ETF (NYSE: GAMR) is your best bet.
Not only does it give you exposure to SNE and NTDOY, but it also includes video game makers like Activision Blizzard Inc. (Nasdaq: ATVI) — makers of Call of Duty and Destiny — and Gravity Co. (Nasdaq: GRVY), which makes Ragnarok Online, the hottest online game in Asia right now.
GAMR shares have been on fire since they started trading in April last year, and with solid prospects across the board in the industry, we can expect more of the same in 2018.
Finally, I want to thank you all for taking the time to read my articles on BanyanHill.com this year. I look forward to providing the same quality investing advice in 2018.
Until next time, good trading!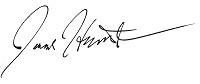 Joseph Hargett
Assistant Managing Editor, Banyan Hill

Editor's Note: You can sign up today to get "freedom checks" regardless of your age, income or which state you live in. All you have to do is decide how many of these checks you want, stake your claim in this massive payout of up to $34.6 billion, sit back and watch the cash pile up. However, to start getting your checks as soon as you possible, you need to be signed up by January 1, so don't wait! For complete details, click here.