Virtual Reality Will Reshape Entertainment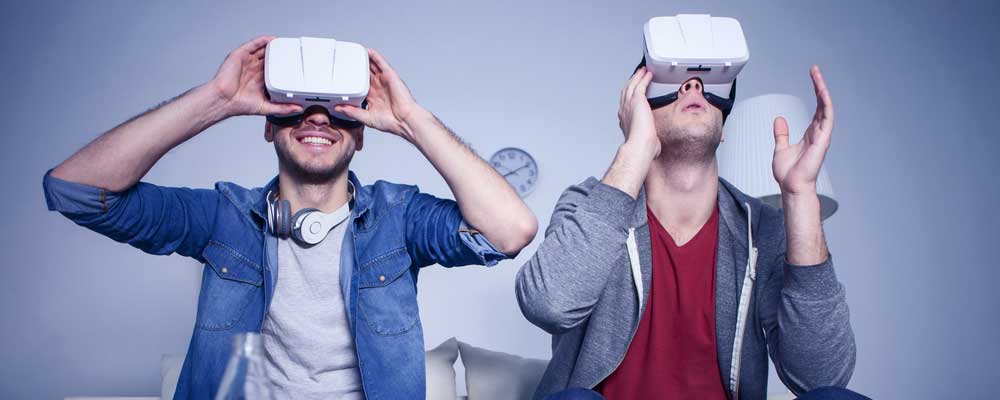 Suddenly, I was in the middle of a murder mystery.
There were clues that I examined with my hands.
In another adventure, I took a space walk. It was a disaster. I was unable to get my jetpack going and ended up marooned in outer space.
But my favorite part was when I turned into a tree.
I grew from a seed. Traveling through the soil, I burst through the ground. Soon, I was the highest branch. I could see birds flying overhead in the sky.
Then, just as I got comfortable, I started to feel the ground underneath me shake. And to my horror, I realized I was being cut down for wood.
Each of the experiences I just described were made possible by an incredible technology that's going to reshape entertainment.
Soon, everyone will be able to experience what I did — and so much more — all without ever having to go anywhere.
Because in time, what I just described is going to wipe out the current versions of television, movies and video games.
And investors who understand how big this technology is going to be stand to make a fortune.
Huge Improvements
This technology is virtual reality (VR) and augmented reality (AR).
Some of you may already own a VR headset and use it for simple games. There's no question that, right now, the games and visualizations need to be improved.
The companies that are making headsets know this. And they are investing huge amounts of money to improve their hardware and software.
A recent report from Investor's Business Daily says that Facebook Inc. (Nasdaq: FB) is spending $5 billion a year to improve its Oculus Rift VR headset.
In September 2014, Microsoft Corp. (Nasdaq: MSFT) spent $2.5 billion to buy Mojang, the maker of the phenomenally popular Minecraft game.
Minecraft is a building block game that allows you to create your environment. Microsoft bought Mojang to help it enhance its VR/AR capabilities.
IDC, the reputed research company, now estimates that VR/AR is going to generate $14 billion in sales in 2017. However, according to their research, this is going to rocket higher to $143 billion by 2020.
That's a growth rate of 921% in three short years, meaning companies involved in making VR/AR hardware are going to see sales shoot upward.
So, just who all is involved in VR/AR today?
The Leader of Virtual Reality
My recent experience with VR/AR gave me hands-on time with several makers of these devices.
My murder mystery adventure used Microsoft's HoloLens gear. The space walk used Facebook's Oculus Rift headset. Finally, my tree experience came from a device made by Intel Corp. (Nasdaq: INTC).
Google (Nasdaq: GOOGL) and Samsung Electronics Co. (KRX: 005930) both also make VR/AR gear.
All of these companies are going to give you exposure to the rapidly growing field of VR/AR.
However, I believe one particular company is going to be the leader in this technology arms race — and it's one that most people have completely overlooked.
This will give you wide exposure to this emerging technology … and excellent results.
Regards,


Paul Mampilly
Editor, Profits Unlimited