The music industry has a long and torrid love affair with physical media. From vinyl to 8-track and cassette tapes to CDs, music was a physical commodity. And there is more than a little nostalgia involved — I remember listening to Pink Floyd on an in-dash 8-track in my dad's green '68 Chevy Nova while driving to school … as well as Led Zeppelin's Houses of the Holy rolling off the turntable during spring cleaning.
As media became more advanced, it created major concerns for the music industry. For those of us who remember, recording music off the radio onto cassette tapes was the original boogeyman. Unless you sold those copies, however, fair use prevailed. Down the road, singles on Apple's iTunes music store drove the industry to its knees.
Finally, streaming music came onto the scene in the last 2000s and was decried as the death knell of the music industry. As recently as 2015, media headlines proclaimed that Spotify, the new leader in online music streaming services, was going to destroy, kill, maim, etc., music and musicians.
What a difference a year makes: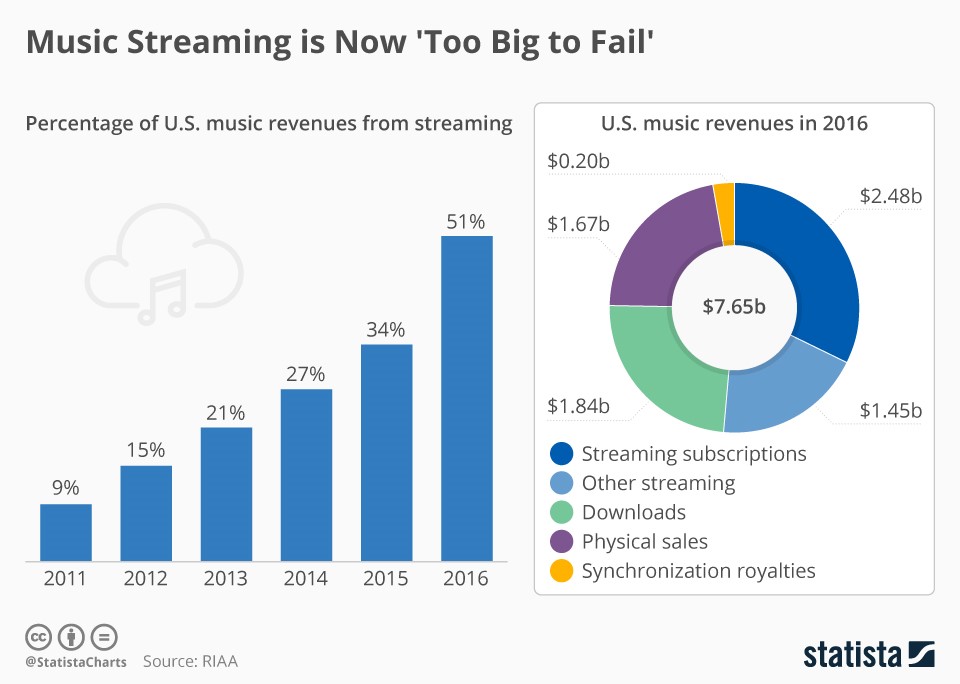 (Source: Statista)
As you can see, music streaming has finally hit the mainstream. In fact, as the chart notes, streaming music, which now accounts for more than half of all U.S. music revenue, has become a service that is "too big to fail" for the music industry. No longer are record executives decrying digital music and streaming services — they are embracing them as potentially their best lifelines to profitability.
As Sir Lucian Grainge, chairman and CEO of Universal Music Group (UMG), points out: "Streaming today represents the majority of the business," and "the long-term success of Spotify, and others like it, is essential to the ecosystem's enduring health."
Streaming is the new norm, and with that comes investing opportunities. Sure, Pandora Media Inc. (NYSE: P) is already on the scene, but market leader Spotify is creating waves as it heads toward its initial public offering (IPO) in September. In fact, it was a recent agreement with UMG that all but sealed the deal for Spotify's IPO, with both the music streamer and the music producer realizing they were better off working together than fighting a turf war. And that cooperation could lead to a brighter future for the music industry … and for Spotify's investors.
Regards,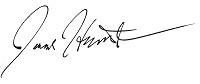 Joseph Hargett
Assistant Managing Editor, Banyan Hill