Robert E. Bauman
Robert E. BaumanLegal Counsel, Chairman of Freedom Alliance
Robert E. (Bob) Bauman, legal counsel to Banyan Hill Publishing, serves on its board of directors and was the founding editor of The Sovereign Society Offshore A-Letter, more than a decade ago. He is the chairman of Freedom Alliance, your one-stop reference point for up-to-date, critical information about protecting your wealth and freeing yourself from unnecessary taxes and government oversight.
Banyan Hill members and many others know Bob as the prolific author of many articles, reports and books. His writings have appeared in The Wall Street Journal, The New York Times, National Review, Human Events and many other publications.
He is the author of The Passport Book: The Complete Guide to Offshore Residency, Dual Citizenship and Second Passports(2014); Where to Stash Your Cash (Legally): Offshore Financial Centers of the World (2015), The Offshore Money Manual (2000); editor of Forbidden Knowledge (2015); Swiss Money Secrets (2008); and Panama Money Secrets (2005). You can learn more about his books here.
Bob also served as a member of the U.S. House of Representatives from 1973 to 1981 representing the First District of Maryland. He is an author and lecturer on many aspects of wealth protection, offshore residence and second citizenship. A member of the District of Columbia Bar, he received his juris doctor degree from the Law Center of Georgetown University in 1964. He has a B.S. degree in International Relations from the Georgetown University School of Foreign Service (1959) and was honored with GU's Distinguished Alumni Award.
Robert E. Bauman Articles
Op-Ed: Thoughts on The Current Election Race From Former Senator
-
Long the least popular of branch of the U.S. government, Congress has — deservedly — hit new lows in recent years, and a new book by "Congressman X" sheds a cold light on Washington's rotten interior.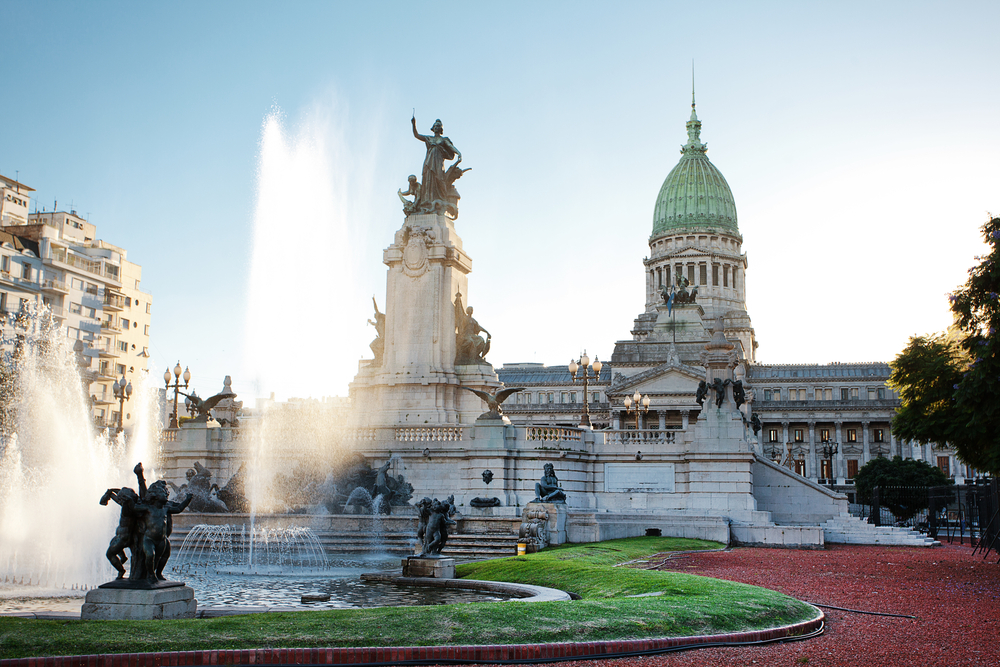 Don't Cry for Argentina
-
Argentina is emerging from years of corruption, lost freedoms, debt and economic fascism. American voters should take note of what happens when even a slim majority decide they have had enough and choose change.
Trumping Freedom of Speech – If Trump Wins What Happens to The First Amendment?
-
Donald Trump has shown a disregard for the Constitution throughout his campaign. But his latest diatribe should make you worry about your freedoms in the wake of the 2016 election.