Apple Inc. (Nasdaq: AAPL) is known for its smartphones, laptops and wearables.
Now it's looking to dominate the electric car market.
The Apple Car could be on the roads as soon as 2025.
But can the tech giant really compete with Tesla and other automakers?
In today's video, Steve Fernandez and I discuss Apple's ambitious plans.
(If you'd prefer to read a transcript, click here.)
Ian King: Hey everyone. Ian King here with your weekly Winning Investor Daily YouTube video.
Before we get started with this week's discussion, I want to please ask you: Do you like our content? If so, go ahead and smash that like button and subscribe to our channel. Tell your friends, tell your family. And also feel free to leave a comment at the end.
Last week, we asked you if you had ordered the Tesla Cybertruck, because my colleague Steve and I have significant others that aren't letting us order a Tesla Cybertruck. So, shout out to Eduardo, who said that he ordered the Tesla Cybertruck.
So, Steve, some big news this week, huh?
Could Apple Catch Up To Tesla and Google?
Steve Fernandez: Right. We saw that Apple is putting a little bit more clarity into its Apple Car plans. So, that was pretty interesting to see.
Ian: Yeah. We heard rumors of this earlier this year. And I think that, you know, Apple can't manufacture its own car. So, that was good for Magna International back then as a rumored partnership with Magna.
But the news isn't Apple doing the electric car there. It's thinking about doing autonomous vehicles by 2025. I mean, what do you think of this?
Steve: I think it makes sense from a business standpoint, because this is a relatively new technology, right? If Apple were to release an EV, they'd be a little bit late. By the time that they would get an EV out, potentially it's not really next generation.
Like, I know you and I subscribe to the idea that these are the future. They're the next generation of vehicles. I think Apple wants to be on that pinnacle of the next, you know, the next stage of innovation.
Ian: Right? I mean, I think we both agree that EVs are kind of a commodity. You know, at some point, like, all the batteries are going to be the same. There's not going to be one leader.
I mean, if you look at the specs on the Lucid Air, it actually outperforms the Tesla Model S at a similar price point. So, it's not like Tesla is always going to be the most dominant EV carmaker.
And I really believe, you know, the big battle here is for autonomy. And we see two or three companies really in the lead.
We've got Tesla, obviously, which has an undisclosed amount of real-world mileage. Some people think it can be in the billions because it doesn't report those numbers.
You've got Waymo, which now has 10 billion miles in simulation, 20 million miles on actual roads with autonomous vehicles.
And then I would throw GM in this because they've got a 70% stake in Cruise.
Now you've got Apple in the equation. I mean, do you think, you know, given Apple's superiority, I would call it, with mobile devices, laptops, watches and wearables … I mean, do you think it could catch Tesla and Google in this race?
Steve: I don't think so. I'm sure that Apple will develop a car around 2025, which is the timeframe that it put on kind of hopefully getting this out. It seems reasonable compared to other competitors, which are kind of saying the same thing.
I think with Apple's car, it will probably find a way to make it really match with its current technology, like the Apple Watch or the iPhone. It's hard for me to imagine exactly how it will do that, because we already have, like, all these Bluetooth integrations and things like that. But it has been really good at that in the past. So, I think that might be an enticing way to get people to buy it.
But I just think that at this point in the game — and I know that it has been training its self-driving capability — I just see Tesla and maybe GM's Cruise as really the leaders here moving forward.
Ian: Yeah. (laughs) I'm going to buy an Apple car just because it's going to be easier for integrate my Bluetooth. You know, whenever I sit in a car, I always have to fiddle with it, because it doesn't connect correctly.
Would You Be Comfortable If You Couldn't Control A Car at All?
So, you know, one thing, though, that Apple said is it wants to create a car that doesn't have a steering wheel, doesn't have brakes. I mean, I don't know. I'm pretty bad backseat driver. So, I'm not so sure that in five years I'm going to be comfortable sitting in a car that doesn't give me the capability to take control when I think the car is out of control.
How do you feel about that? Are you a little bit more of a risk-taker yourself?
Steve: Well, I did see a TV show where they had a self-driving car get hacked, and that was, like, the first scene. So, that was a little scary.
But I think that's reasonable. I mean, you can see footage on YouTube, for example, of these cars driving themselves a lot of the time. It's even getting to be more, like, you know, full driving. Like, I've seen people pull out of a driveway, go somewhere, come all the way back, make dangerous left turns where they can't even see behind the opposing vehicles.
So, the technology is really sophisticated. I'd feel comfortable if the technology is available on a mass scale. Then I'm sure that it's safe to use.
Ian: Mm-hmm. And I think, you know, is there's one company that can solve this problem, I would put Apple in the lead.
I mean, it has got $200 billion in cash on its balance sheets. It already developed the best chips for laptops with the M1. And it says it has a processor that's already better. In artificial intelligence for autonomous vehicles, that's better than what Tesla has.
So, you know, I think that what's really interesting about this is I think the autonomous vehicle race really starts to heat up with this announcement.
Another thing, too, that I like to say is that, you know, the fear of sitting in a self-driving car is probably something we're all just going to get over at some point.
I mean, I remember the first time I drove a Tesla that had, you know, that partial Level 2 autonomy, and you press a button and you're on the highway. And the thing is kind of staying in the lanes and accelerating and decelerating with traffic.
For probably the first 15 minutes, it was a little sketchy. And then, you know, I was on a two-hour road trip. By the end of the road trip, I was, like, not even paying attention to the road, which is a really bad thing because, you know, you start to just feel like the car's got it for you.
And you know, I just want to talk about one other historical significance there.
When they first invented the autonomous elevator, which is basically the elevator that gets you to your floor without having to have an operator in there, people were totally freaked out by that. You know, like, getting in an elevator and going 50 flights up in a skyscraper without somebody who's actually controlling the lever was just, like, a totally obscene thing for a few years.
And then what happened was in New York City, the elevator workers went on strike, and businesses were forced to make them autonomous to help people get to their offices. So, we overcame that. I think that we're going to overcome our fears of sitting in autonomous car, even though it might take a little bit longer.
What do you think about that?
Steve: I agree. I think that's a human tendency to be fearful of the unknown.
What Would Self-Driving Car Platform Look Like
Ian: Yes. So, we've also discussed this idea of creating an autonomous fleet, and what that's going to look like. You know, I think the first company that gets an autonomous EV out to market is going to have incredible, you know, economies of scale. It's going to be able to supply more cars to the market. I mean, the limitation is probably going to be how much they can manufacture in one year.
So, maybe every other car manufacturer catches up to it. And then you need some type of platform aggregator like Uber, you know, that can find you your self-driving car instead of having, like, a specific app for Telsa's self-driving taxis, an app for GM's self-driving taxis or Apple.
What do you think about that?
Steve: I think maybe, initially. But my theory is that all of these technologies use the same algorithms. They use the same engineers that go from one job to the other, you know, based on compensation, or so they can build something that's more in its infancy.
So, I think, initially, maybe for the first two years or so, whoever really gets there first could be Apple. I mean, it can put all its resources into self-driving versus other companies, where they're kind of stretching out between everything else. So, I do think if it can integrate that into a fleet, maybe like a robotaxi fleet, it will be successful in doing so, and it can scale that.
But I think that, over time, it's going to be commoditized. Not in 2025 — maybe 2030. We'll see. You know, by then, it's logical that the same thing will happen with autonomous EVs as well.
Ian: Yeah. And also, I think that we need to see whether or not these businesses that are creating these self-driving vehicles are actually going to make them commercially available. Because they might want to just produce them themselves and then earn revenue from driving people around rather than selling the vehicle for, let's say, $100,000 and then letting someone use it part-time as their daily driver, and then also put it into network.
So, I think it might actually be like a government regulatory issue as well because, you know, you don't want to give one company a monopoly on all of self-driving.
So, I mean, really exciting times we're living in right now. And also, by the way, Steve, you have an iPhone, right?
Steve: I do. And I have an Apple Watch as well.
Ian: OK, I see you're not just, like, an Apple hater, even though you're not a big fan of the car.
Steve: No, I think it will be successful. I just think that if something goes wrong with this, it's not going to change Apple's business at all. Right? Its life doesn't depend on the Apple Car, as opposed to other companies where their life depends on churning out a car.
Ian: My life depends on whether or not I can sync my Bluetooth phone to my car, though. (laughs) I'm really looking forward to the Apple Car, even though I'm not crazy about not having a steering wheel.
So, that's it for this week's YouTube video. I want to thank Steve for joining me. Thanks everyone for tuning in. Any questions? Leave a comment. We'd Love to hear from you.
Would you sit in the back of a self-driving car, or would you sit in the front seat of a car that doesn't have a steering wheel, pedals or brakes? We'd love to hear from you in the comments.
I'm Ian King. He's Steve Fernandez. Have a great weekend. We'll talk to you next week. Thanks again.
Regards,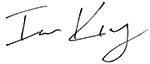 Editor, Strategic Fortunes
Morning Movers

From open till noon Eastern time.
UWM Holdings Corp. (NYSE: UWMC) is a residential mortgage lender that is up 18% this morning. The move came after it decided not to go through with a planned secondary offering and announced that it would be accelerating its previously announced share repurchase program.
Kornit Digital Ltd. (Nasdaq: KRNT) develops sustainable and on-demand digital fashion and textile production technologies. It is up 14% today after announcing the pricing of an upsized underwritten public offering of 2.6 million common shares.
Cassava Sciences Inc. (Nasdaq: SAVA) is a clinical-stage biotechnology company that develops drugs for neurodegenerative diseases. The company is up 13% on the news that it kickstarted the second Phase 3 study to evaluate the safety and efficacy of Simufilam, its Alzheimer's drug candidate.
Galaxy Digital Holdings Ltd. (OTC: BRPHF) is an asset management firm that operates in the digital asset, cryptocurrency and blockchain technology industry. It is up 12% on the announcement of its partnership with global media brand Time to popularize the metaverse and educate readers about a digital future.
AvidXchange Holdings Inc. (Nasdaq: AVDX) provides accounts payable automation software and payment solutions for middle-market businesses and suppliers in North America. It is up 12% after posting strong earnings earlier in the week and announcing Thursday that it was exploring an international expansion.
Lithium Americas Corp. (NYSE: LAC) is a Canadian lithium miner that is up 11% today. The move came after it said it would buy Argentinian miner, Millennial Lithium, for $400 million, outbidding an offer from China's Contemporary Amperex Technology.
Silvergate Capital Corp. (NYSE: SI) is a bank that is known for its cryptocurrency-based platforms and products. It has no news of its own to report this morning. Rather it is up 10% thanks to the reversal of the recent downtrend in the crypto markets.
Rover Group Inc. (Nasdaq: ROVR) operates an online marketplace for pet care worldwide. It is up 10% this morning on a bounce-back after falling earlier in the week on the announcement of poor earnings and a secondary offering.
China Evergrande Group (OTC: EGRNF), the struggling Chinese property developer, is up 10% after announcing that its electric vehicle division is raising about $347 million from a share sale to fund production of new electric vehicles.
Plug Power Inc. (Nasdaq: PLUG) provides hydrogen fuel cell solutions for the electric mobility and power generation markets. It is up 9% after analysts at Morgan Stanley raised their price target on the stock thanks to the company's great Q3 earnings report.