You may not know who Luis Fonsi, Daddy Yankee and DJ Khaled are. I don't. But I know Rolling Stone called their recent hits the "two contenders for Song of the Summer."
Fonsi and Daddy Yankee sing "Despacito," and DJ Khaled performs "I'm the One."
I found that link on economist Tyler Cowen's Marginal Revolution blog. He noted the tempo of pop music is slowing down.
This is important to know because there was a study about how pop music relates to the stock market. Changes like this are bearish.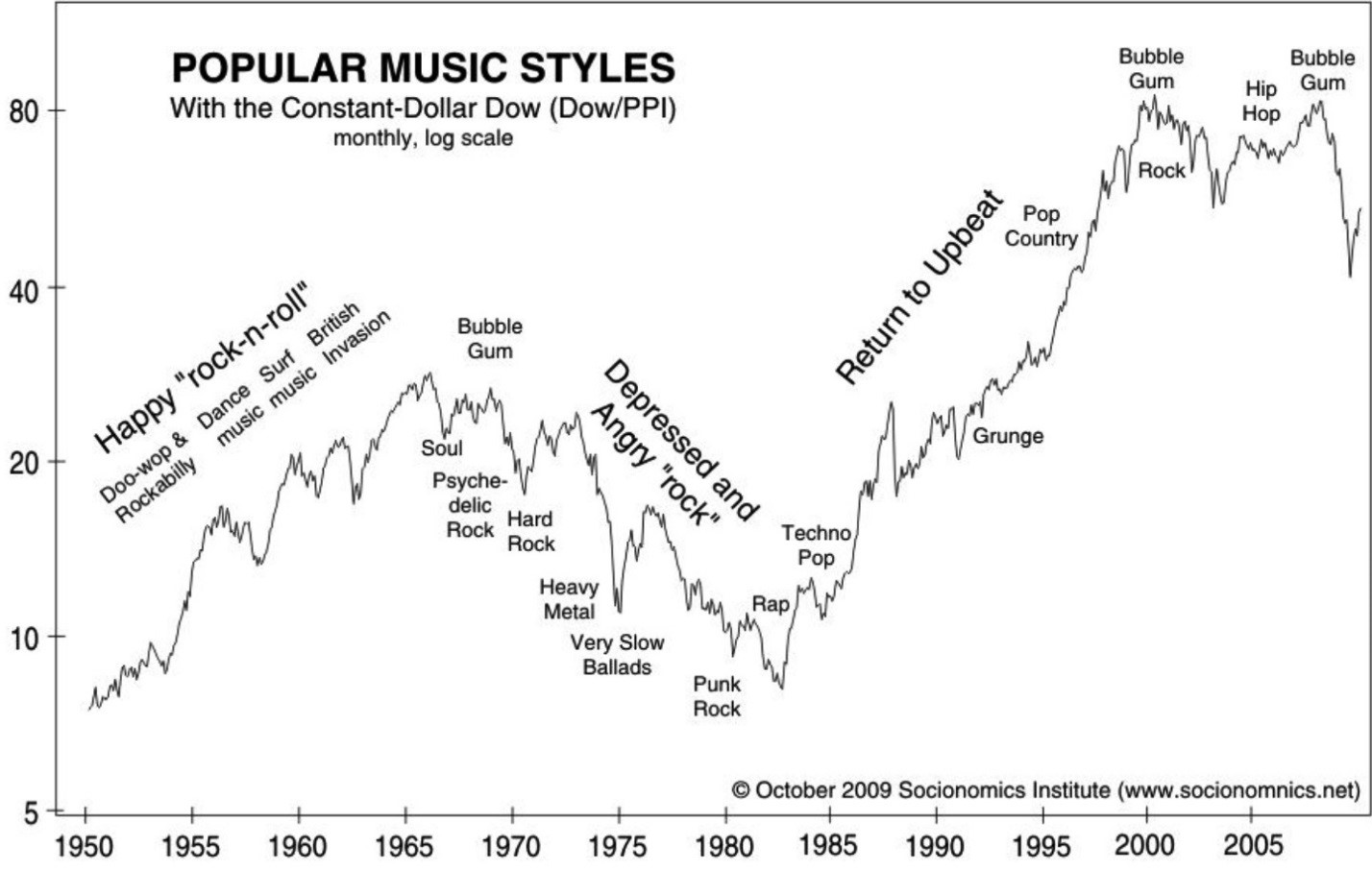 (Source: EWM Interactive)
The link was first noted in a 1985 study called "Popular Culture and the Stock Market."
The idea is simple. Cheerful and fun songs are popular during positive mood periods, and somber or bitter songs proliferate in negative mood environments, according to socionomist Robert Prechter.
This year's candidates for the Song of the Summer are "both remarkably leisurely singles that percolate below 90 beats per minute."
Rolling Stone noted popular songs have slowed down since 2012.
The average tempo dropped by 23 beats per minute (to 90.5 bpm) over that time.
The percentage of songs above 120 bpm fell from 56% to just 12.5% in the past five years.
The somber tone of pop music is another indication we could be nearing a bear market. It's an indicator few are following. But it's one that worked well in the past.
Regards,



Michael Carr, CMT
Editor, Peak Velocity Trader