Base metal miners are making a lot of money today.
Demand for base metals, like zinc, lead, copper, etc., comes from construction and technology. The boom in big batteries for cars, buses and even homes spurred a massive surge in demand.
That wasn't the case just a few years ago. After the recession in 2008, economic growth slowed to a crawl. With it, demand for base metals fell. Supply grew, sending prices even lower.
Producers suffered in a bear market from 2011 to 2016. As sales and prices fell, so did profits. Investors fled.
However, we saw renewed economic growth over the last couple of years. It took a while to use up the supply, but base metals are in demand again.
Once the supply ran out, prices began a rapid climb. Copper alone saw prices soar over 50% in the last two years.
As the prices rose, so did the profits of major mining companies. And they are using the money for exactly the right thing today.
Below is a chart of the debt and dividend yield of four base metal miners: Glencore (LON: GLEN), Anglo American (LON: AAL), BHP Billiton Ltd. (NYSE: BBL) and Rio Tinto (NYSE: RIO).
Miners targeted debt first with their record-breaking profits. Glencore shrunk its debt by two-thirds, while Anglo cut its debt in half.
As their debt shrinks, miners have more cash to return to shareholders.
They are raising dividend payments quickly. A year ago, the average dividend yield of these miners was just over 1%. That's grown fourfold to 4%.
This year should be another great year for global growth — and for base metal miners.
To capture the upward movement in miners, consider a sector-based index fund like the iShares MSCI Global Metals & Mining Producers ETF (PICK).
Good investing,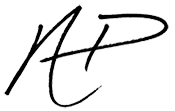 Anthony Planas
Internal Analyst, Banyan Hill Publishing