I'm looking at one of my favorite valuation metrics this week — price to gold production. This simple metric shows us that gold stocks are cheap today.
Gold went through a five-year bear market starting in 2011. The price of gold fell from $1,900 per ounce to $1,050 an ounce.
That was a 45% decline … taking the price below most miners' operating cost. It cost more to pull gold from the ground than it was worth.
You see, mining is a commodity swap. The miner adds up the costs of labor, power, fuel, concrete, etc., and swaps them for the gold in the ground. If it doesn't produce enough gold to cover its costs, then the company is in trouble.
By 2015, most miners had too much debt. Their expenses were too high for the gold price.
So they cut costs at every corner. They stopped exploring. They sold some development projects and high-graded others.
That's how bad the last five years became. That's why investors stopped paying attention to gold miners. Why linger in a bear market when you can make money somewhere else?
However, those same investors will be flocking back to this sector soon.
Here's why…
The graph below shows the market cap to gold production of five major mining companies. What it tells us is how much money we'd pay per ounce of production: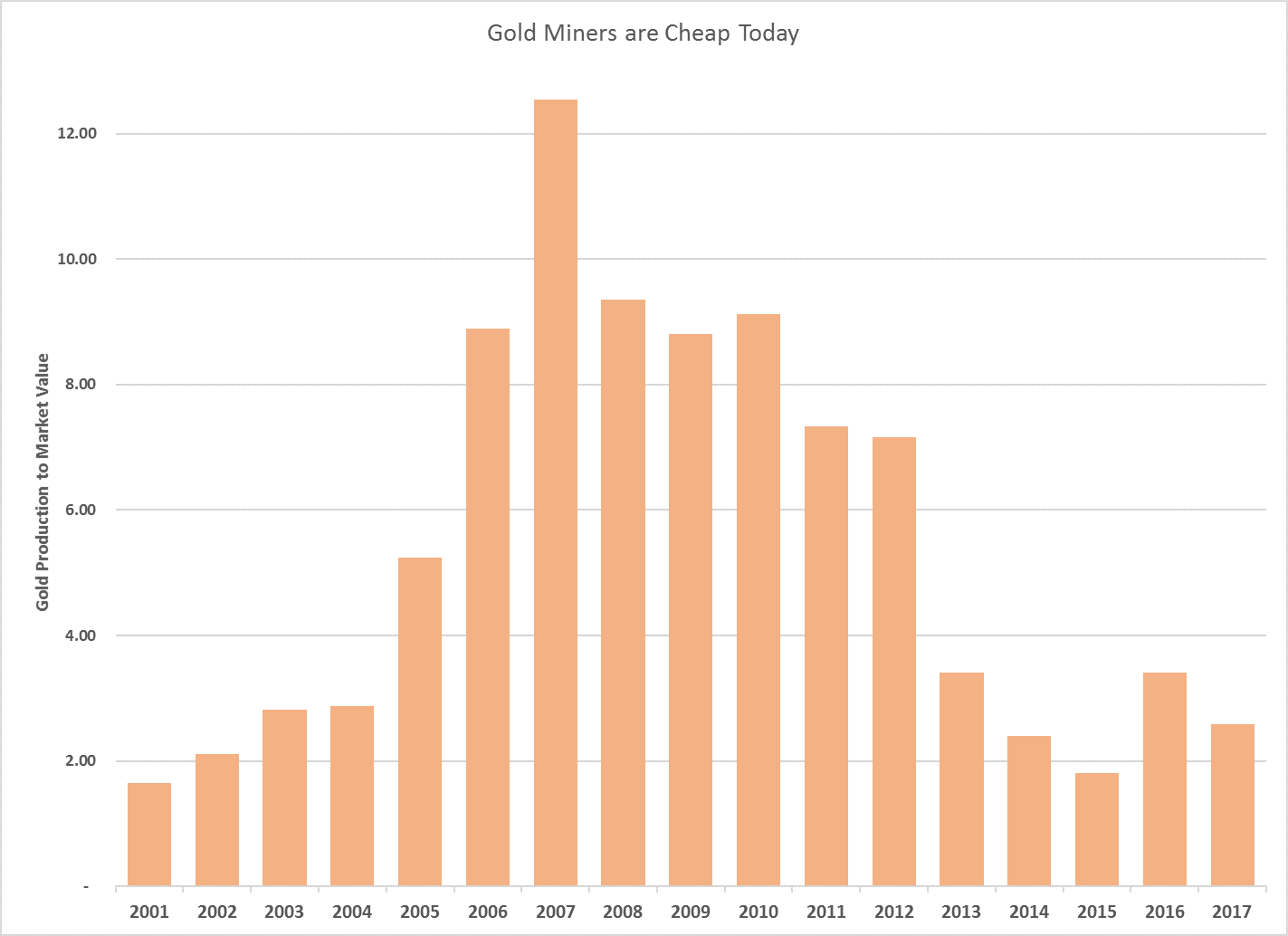 The higher the value on the left axis, the larger the multiple to its gold production. In other words, if a company has a $100 million market value and produces 5 million ounces of gold, we would pay $20 per produced ounce.
That would be a high price. The average from 2001 to 2017 was about $5.38 per ounce of produced gold.
At the peak in 2008, gold miners traded for $12.50 per ounce of gold production. However, as gold prices climbed over the next three years, so did production. The valuation began to fall.
Today, gold miners sell just over 2.5 times their gold production. To put that in perspective, we haven't seen valuations that low with a rising gold price since 2002. Gold miners rocketed higher from 2002 to 2008.
What's important today is that gold is on the rise again and miners are in their best shape yet. Coming out of that bear market, they are profitable and have good balance sheets.
Better still, general investors haven't taken notice. Miners are too cheap today.
Investors are still wary from the last bear market in gold. This is a great opportunity to get in before climbing gold prices make miners too profitable to ignore.
Good investing,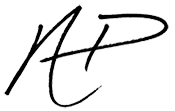 Anthony Planas
Internal Analyst, Banyan Hill Publishing