It's a good day to be a tech investor … especially if you're into semiconductors, artificial intelligence (AI) and cryptocurrency.
Among those investments, Advanced Micro Devices Inc. (Nasdaq: AMD) is enjoying a hot moment on Wall Street right now. AMD stock popped more than 10% immediately following the company's trip to the earnings confessional this week, with AMD not only beating analyst expectations, but raising full-year guidance.
The report has drawn a bevy of bullish commentary and price-target increases from the brokerage community, including a bump to $13 from $11 at Stifel Nicolaus and an increase to $15 from $12 at Susquehanna Financial Group.
But while this bullish attention is all well and good right now, there is an undercurrent in many of these analysts' notes that hints that AMD may be getting this positive attention for a market development that may be little more than a fad.
The Ether Gold Rush
Regular Sovereign Investor Daily readers know that I have a bullish opinion of AMD. The company's Ryzen central processing units (CPUs) are powerful and affordable, and are stealing market share away from industry leader Intel Corp. (Nasdaq: INTC). Furthermore, AMD is giving Nvidia Corp. (Nasdaq: NVDA) a serious challenge in the graphics processor (GPU) market with its newly released Vega chipset, which sports both power and price advantages over many of Nvidia's more popular products.
AMD is also a leader in the emerging virtual reality, AI and autonomous driving markets. But none of these factors are playing into the AMD post-earnings hype. Analysts, and many investors, are focusing on something much more … ethereal.
"While we are incrementally more constructive on the new products' prospects, we question the shorter-term benefit received from the initial Ryzen channel build with PC [original equipment manufacturers] and cryptocurrency-driven GPU demand," Susquehanna Financial Group said while hedging its price-target increase.
Citigroup analysts were even harsher, reiterating a "sell" rating and stating that the "Ethereum mining-related GPU gold rush is over. […] We do not believe that the cryptocurrency-related GPU sales are sustainable, and we expect miners to recover a good portion of their hardware investment by reselling their graphics cards on the secondary market, causing a headwind for retail channel GPU sales."
If you are a short-term trader, Citi's negativity makes sense. If AMD stock's current rally and strong quarterly report have been driven mostly by ether hype, the shares are inevitably coming back down to earth. The fad won't hold. Cryptocurrencies are notoriously volatile, especially ether, and there has been a massive rush to bring more cryptocurrencies to the market in the past year. In fact, as my colleague Ted Bauman noted, there is the very real possibility that you will get burned by investing in this market without appropriate caution.
Investing in AMD
Now, I don't believe that all of AMD's value depends on cryptocurrency fads. The main reason crypto-miners use AMD hardware is because it represents the best performance for the price. It's why AMD is taking market share away from Intel with products like its Threadripper CPUs.
The problem for AMD investors is, what do you do about the recent run-up in your investment?
As you can see from the chart below, AMD is trading near overbought levels and is near the upper rail of a bullish trend channel that started back in May. From this technical backdrop, I would expect AMD to blow off some steam as profit-takers emerge, and the more bearish contingent in the brokerage community begins to sound off on valuation concerns and cryptocurrency pitfalls.
If you already own AMD stock, sit tight. The long-term outlook remains positive. AMD is only just getting started with its new product lines — and serious competition from Intel is still months down the road, leaving AMD to fill the void and steal more market share.
If you don't already own AMD stock, you haven't missed out on the longer-term rally just yet, and a buy point should emerge somewhere in the $13 to $13.25 region once the weak hands have been shaken out once again.
If AMD is too hot to handle for you right now, Paul has a plethora of excellent technology-trading suggestions in his Profits Unlimited service. I really can't recommend this service enough.
Until next time, good trading!
Regards,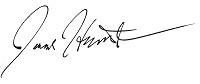 Joseph Hargett
Assistant Managing Editor, Banyan Hill Publishing
Editor's Note: What nobody on Wall Street will tell you is that 75% of stocks have a total return of 0%. It's the best-performing stocks that account for all the gains. And Ted Bauman made it his mission to find these top stocks, which he calls the "alpha stocks." To find out how Ted did it when the odds were clearly stacked against him, click here.