I want to start the new year by talking about one of the biggest investment trends of the 2020s.
The topic is, of course, electric vehicles (EVs).
Analysts think this is going to be a massive disruption in the automobile industry. But their projections may be too low.
In today's video, Steve Fernandez and I discuss what we think is going to happen to the EV industry over the next several years.
(If you'd prefer to read a transcript, click here.)
Ian King: Hey everyone. Ian King here with your weekly Winning Investor Daily YouTube video.
Joining me, my friend and colleague Steve Fernandez. What's happened this week, Steve?
Steve Fernandez: I'm doing well. It's been a while since we talked on YouTube.
Ian: I know, I know. I hope you had a great holiday and a happy new year.
So, this week, I want to start the year off by talking about a topic I think is going to be one of the biggest investment trends of the 2020s: electric vehicles.
You know, you might own one already. You might see them in your neighbor's driveway. Perhaps somebody just cut you off on the freeway in an electric vehicle and you cursed them out.
But you know, Steve, this is going to be a massive disruption in the automobile industry. Just go over what percent of new car sales are EVs now and what analysts think they're going to be by 2030. And then we'll talk more about what we think is going to happen.
How Popular Have EVs Become?
Steve: Sure. So, in the first half of 2021 (we don't have all data for the second half), it was turning up first-half EV sales were 7.2% in the U.S.
That may not seem like a lot. But to put that into perspective, coming into the year, like early 2021, industry analysts expected them to be about 3.5%. So, we're already looking at more than double the percent of total vehicle sales this year.
So, any estimates that you've seen … we've released estimates in the past that we've gotten from Bloomberg, for example … they're likely too low, right?
Ian: And Bloomberg predicts by 2030, EVs will account for 50% of all new car sales. You and I, I think, are both in agreement that it's probably going to be 50% by 2025 just given how popular they are, No. 1, and No. 2, how many new automakers are coming out with EVs that are just immediately selling out.
I mean, for instance, I was looking at the news Thursday. I saw that the Ford F-150 Lightning had to close its reservation system because, again, they sold out more quickly than Ford expected them to.
GM's Chevy makes the Silverado. It announced an electric pickup truck coming in 2023. So, those are two huge pickup trucks, which are something like 17% of all vehicles on the road, right? Is that number correct?
Steve: I'm not sure on the exact amount. I know pickup trucks combined with crossovers and SUVs in general make up the majority of sales. So, it sounds reasonable.
Ian: Yeah. You know, I always say about SUVs, once you start driving an SUV, you never go back to a sedan because it's like going from being able to see the road to, like, not being able to see anything. You never go backwards.
Where Is The EV Market Headed?
But, you know, I think our viewers really want to hear more about what type of investments they should be thinking about in this. And you and I talked about the relative valuations of automakers right now.
Why don't we pull this table up?
Just walk everyone through what this is and, you know, look at that number from Tesla right now.
Steve: Sure. So, this is basically what the stock is trading at now in relation to what it's expected to earn in 2024. The reason why I went that far out is because that's when we should start seeing all of these manufacturers with more EV models.
So, with these being bigger companies, we can expect that their earnings estimates are a little bit more stable than some of the earlier-stage companies. But obviously what sticks out is Tesla is just completely, you know, above the rest in terms of valuation.
We've talked about reasons why that might be in general and why it deserves a higher valuation. But I think we both can agree that 10 times more than the next carmaker is quite a bit.
Ian: It's a little bit excessive, I would say. You know, we've seen this in the past, where expensive technology companies have gotten expensive and then remained expensive.
Amazon is a classic example of that. But then again, Amazon really had no competition over the last two decades. I mean, you've got Walmart starting an e-commerce business, but, I mean, I haven't ordered anything from Walmart e-commerce in a year or so. I order something from Amazon every other day.
So, it's likely that some of these automakers are going to start stealing market share from Tesla. Tesla is about 50% of the new EV market in the U.S., and I think there was a stat recently from IHS that said it's probably going to lose about half of that market share by 2025, if I read that correctly.
Yeah, so by 2025, Tesla's market share is going to fall to 20% from 50% today. So, that just tells me that a lot of these other automakers coming out with electric pickup trucks … you know, you've got the Ford Mustang Mach-E, which won a bunch of awards last year and was the EV of the year.
And one other thing: It's not just the legacy automakers.
You know, Lucid, for instance, was just given the Motor Trend Car of the Year Award for the Lucid Air. So, it's not just these legacy automakers that are going to pose a problem for Tesla. There are other car companies out there, you know, up-and-coming car companies as well.
Steve: Sure. And yeah, I don't think it's possible for Tesla to maintain that market share it's had. Obviously, it was first to market. It had production out way before everyone else. And I think that will serve them well for forever, probably. It gave them an advantage.
But when you look at just the demand, all of these cars are selling out ahead of time. Not technically, but reservations. And if someone's reserving a $40,000 car, I'm going to assume a lot of people can probably afford them. That's about in line with most new cars nowadays. So, for demand to be met, it's not possible, based on Tesla's current production capacity, to hit that.
And as we've talked about, like 50% of auto sales will be EVs by 2025. I think that consumers intend on doing that. The only limitation will be, can the automakers produce that, right? Do we have enough materials to produce them?
And, you know, you can look at automakers as a play on EVs. But I just said that we need materials to produce them, and that's why we're really bullish on material stocks as well for the EV boom.
Ian: Yep. I'm thinking of one in particular that's in the Strategic Fortunes portfolio.
What Do You Think Of Tesla?
But I want to talk more about Tesla. And look: I'm not bashing Tesla. I mean, it makes great cars. It's run by a very charismatic leader. It's basically a cult stock at this point. So, as, like, a fund manager, you would never try to short something like Tesla.
I mean, this is like a widowmaker trade because every time you look at the stock and say, "It's way overvalued compared to its peers, I'm going to short it," I don't think this is the way to play it.
I think that, you know, you made as much money as you possibly can. It's going to be hard for the next four or five years because the company is going to grow revenues, it's going to grow earnings, but it's going to grow into its valuation, OK?
So, I would expect Tesla to trade very range-bound for the next couple of years. I think that you're better off, like you mentioned, buying some of these legacy carmakers, particularly GM with the Chevy Silverado coming out next year.
I also think that Tesla's very high multiple is basically pricing in that it will have an autonomous vehicle network before anybody else, right?
So, there's this thesis in the market that Tesla will have an autonomous taxi, and all you have to do is buy a $40,000 Model 3. You press a button, and then it becomes an Uber and drives people around all day long, and it makes you money. The idea is you can make, you know, $10,000, $20,000, $50,000 a year as an autonomous Uber operator while you're sitting at home, depending on where you live.
But I'm not quite sure that Tesla is going to figure out autonomy before other companies like GM, which has their Cruise division, and Google, which has Waymo.
Steve, what do you think about that? Is Tesla really going to come out with a robotaxi fleet before anybody else?
And also, are you going to want to sit in the back seat of a robotaxi? Are you going to be one of the first people that does that?
Steve: Yeah, that's the real question at the end there. I think that in terms of robotaxis, probably not. You know, if you look at Waymo and some Chinese companies, they already have robotaxis.
What's interesting about Tesla, which I'm sure we've talked about in the past, is that it uses a different type of vision technology or sensors. Most self-driving cars are using lidar, but Tesla is using strictly radar.
So, no matter what, it's going to have a unique self-driving capability, and that may end up hurting it in the short run if it doesn't get approved. Lidar companies who are already doing these trips are going to get approved first for real commercial use, and that could hurt Tesla.
I think that like any other business, especially marketplace-type businesses, what you described is almost like … Uber is a marketplace. That's essentially what it is. That's going to be a popular business model. There's nothing proprietary there.
But, yes, Tesla could use its own cars, its own fleet. And I think that, like you said, it has a charismatic leader, and people would try it. You know, I think that it would gain traction.
Ian: Yeah, and you know, it amazes me still to this day how much credit Tesla CEO Elon Musk gets because he makes these, like, grandiose predictions of when things are going to happen, and they just don't materialize, and people keep giving him a pass.
I mean, for instance, I think the Cybertruck was supposed to be out by now. And he delayed it another year, which is the second time he's done that
Steve: Right. And it's affecting me. I preordered the Cybertruck, and Tesla actually took the production timeline off its website completely.
Ian: Yeah. I mean, your fiancee must be a little jazzed that you don't have that Cybertruck yet, isn't she?
Steve: Yeah. I think we're switching over to the Ford F-150 Lightning.
Ian: OK. Well, it's a little more modest looking. You're not going to be driving around looking like Blade Runner through your suburban neighborhood.
So, let's leave it there. We'd love to hear your thoughts about Tesla. What do you like about it? Do you love it? Do you think it's overvalued here? Please leave something in the comments.
And, you know, we're just giving our views. You may disagree with us because I know whenever we say anything negative about Tesla, we get a lot of criticism. But it's probably, you know, a reason that you shouldn't be in the stock when you insist that everyone is positive toward it.
So, I want to thank everyone for tuning in. Thanks again, Steve, for joining me. Have a great weekend, and we'll talk to you next week. Thank you.
Regards,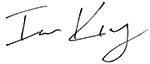 Editor, Strategic Fortunes
Morning Movers

From open till noon Eastern time.
Virgin Orbit Holdings Inc. (Nasdaq: VORB), billionaire Richard Branson's recently public satellite launch company, is up 26% this morning. The move came after the company was given the opportunity to ring the opening bell at the Nasdaq today.
Discovery Inc. (Nasdaq: DISCA) is the media company parent of networks like the Discovery Channel, HGTV, Food Network, TLC and Animal Planet. It is up 16% after Bank of America upgraded the stock to a buy and raised its price target after it announced its deal to buy Warner Media.
Pinduoduo Inc. (Nasdaq: PDD) is a Chinese mobile e-commerce company. The stock is up 10% today as it recovers from a sharp drop earlier this week due to a sell-off triggered by the news that Cathie Woods' Ark Fintech Innovation ETF sold shares in the company.
Lemonade Inc. (NYSE: LMND) is a fintech company that offers a range of insurance products and services. It is up 9%, bouncing back from a drop caused when Barclays maintained its equal-weight rating on the stock and cut the price target.
Tuya Inc. (NYSE: TUYA) is a Chinese company that operates an Internet of Things (IoT) cloud platform worldwide. It is up 9% and is one of the Chinese stocks that is having a good day thanks to a rally in Chinese property development stocks.
Ermenegildo Zegna N.V. (NYSE: ZGN) is an Italian luxury fashion brand. It is up 8% today as part of some rocky trading since its public listing via a SPAC deal two weeks back.
KE Holdings Inc. (NYSE: BEKE) operates an integrated online and offline platform for housing transactions and services in China. It is another Chinese stock that is up 8% on the rally in Chinese property stocks triggered by news of policymakers easing financing restrictions for the sector.
Novavax Inc. (Nasdaq: NVAX), the COVID-19 vaccine maker, is up 8%. It is having a good day after performing poorly the rest of the week as investors started to think that the latest surge in cases is the beginning of the end of the pandemic.
ViacomCBS Inc. (Nasdaq: VIAC), the media and entertainment company, is up 8% this morning. The move came after AT&T and ViacomCBS confirmed that they are in talks to sell their stakes in the CW network.
Virgin Galactic Holdings Inc. (NYSE: SPCE), the aerospace and human spaceflight company, is up 7% after investors saw a buying opportunity when the stock dipped below its initial IPO price from two years ago.