Strength in the U.S. dollar has been a major concern for many investors lately. A rising dollar undermines overinflated stocks, increases the price of U.S. exports and decreases the price of imports — thus making competition tough for U.S. businesses.
In fact, because of President Donald Trump's "America First" protectionist promises and an interest-rate hike from the Federal Reserve, the U.S. Dollar Index rallied to multiyear highs heading into the end of 2016.
What's more, the Fed delivered another interest-rate hike in March, and fed fund futures are already pricing in a 95.7% chance of a hike to 75 to 100 basis points at the May Federal Open Market Committee meeting.
The hype surrounding the U.S. dollar has grown so large that the long-dollar trade has become among the most crowded on Wall Street, according to Bank of America Merrill Lynch — even outstripping the considerably popular long-banking sector trade, as the chart below details: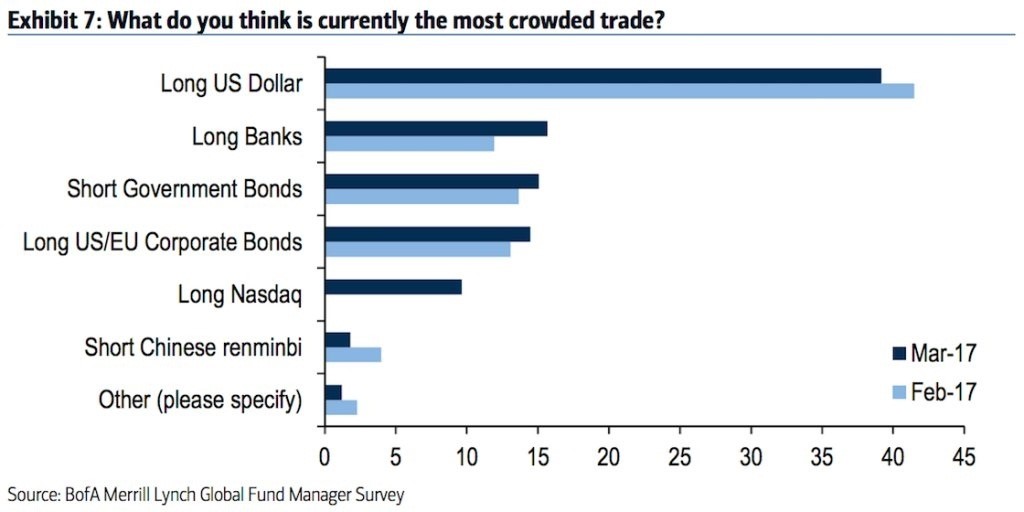 (Source: EconoTimes)
The thing is, however, while the long-term outlook for the dollar may lie to the upside as everyone anticipates, there is a considerable degree of short-term pain for long-dollar trades right now. In fact, the U.S. Dollar Index has declined nearly 3% since the beginning of 2017, flying in the face of the Fed's March rate hike.
What's more, the decline picked up steam last week when Congress failed to pass the American Health Care Act. While the failure itself wasn't a central driver for the dollar, it was seen as a "canary in the coal mine" for the potential passage of Trump's future economic plans — such as corporate tax cuts, deregulation and infrastructure spending — that are supposed to provide additional short-term lift for the greenback.
The fact is, the dollar may be a lot more unstable than many of the long-dollar institutional traders realize. Should these long trades lose enough ground, the unwinding that follows could create a previously unthinkable contrarian situation: hyperdeflation.
Regards,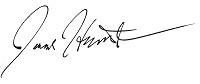 Joseph Hargett
Assistant Managing Editor, Banyan Hill