As a 10-year-old, my favorite pastime was getting on my skateboard, riding to the local pizzeria and spending hours pumping quarters into Donkey Kong and Pac-Man and other arcade games.
I would blow all the money I made mowing lawns just playing video games.
Today, play-to-earn games let you exchange virtual items for Ethereum. And they're reshaping the crypto narrative, as well as the $172 billion gaming industry.
After all, why would you play a game and invest all your time and money when you get nothing back?
In today's Market Insights video, Steve Fernandez and I discuss why play-to-earn games will become hugely popular in the next couple of years.
(If you'd prefer to read a transcript, click here.)
Ian King: Hey everyone. Ian King here with your weekly Winning Investor Daily YouTube update. And with me, I've got my friend and colleague Steve Fernandez.
So, this week I want to talk about this incredible trend that we're seeing in the crypto markets. And it's a new technology that's enabled by blockchain.
But I want to just rewind a little bit and tell you something about myself when I was a kid. And Steve, you can tell us what you were like.
Video Games We Played When We Were Younger
As a 10-year-old, my favorite pastime was getting on my skateboard, riding to the local pizzeria and spending hours, just pumping quarters into Donkey Kong and Pac-Man and other arcade games they had in the pizzeria.
You know, I would blow pretty much all the money that I made mowing lawns just playing video games.
That was my experience playing video games. Now, you're obviously younger, you're in a different generation. What were your video games? What was that experience like?
Steve Fernandez: Yeah, it was kind of like you. I mean, my main hobby other than sports was playing video games.
So, when I was about the same age, 10, 12, up until, like, high school — this was, you know, when you were really starting to be able to do things on the internet in real time — there was something called RuneScape, which is an MMORPG.
Ian: What's an MMORPG, please?
Steve: Yeah, it stands for massively multiplayer online role-playing game. So, just think of an online game where you have a lot of people playing and interacting with each other.
Ian: That's like the early version of the metaverse, right?
Steve: Oh yeah. And I think RuneScape has been cited a lot as being like a base for the crypto idea.
Ian: And so you would spend your days playing the video game, developing your characters. And what do you have to show for it now?
Steve: Yeah, not much. I mean, you develop your character, you level up your character and then you get in-game goods. And, you know, people would buy and sell those in-game goods for in-game currency so that they can do cool stuff in the game.
Ian: But is it just so you have this in-game currency for RuneScape? And what could you do with it? Just buy more stuff inside the game?
Steve: Yeah, basically. It was limited to in-game content. You can level up faster, things like that.
And, you know, there was always a black market. I never got into it, but there was a black market for in-game currency. So, you could go on, like, eBay, before it had taken off, and buy, you know, a million bucks of in-game currency for $100. And some people did it.
What's Happening As The Video Game Market Grows?
Ian: OK. So, that brings up a great point because I want to talk about the next transformation of these large online games, and it's really been enabled by blockchain technology.
But first, I want to show our viewers a chart of the global video game market.
You can, see back when, you know, young Ian was playing video games, the market was about $18 billion. And then it's grown to $172 billion today.
And by 2027, we're looking at a $293 billion market, with the majority of these games being the kind of games that Steve played, where it was a metaverse and a world.
What's really interesting about blockchain technology is these little digital assets they're creating, and the games can be tokenized and put on a blockchain. So, you can take these assets — let's say you created, you know, an avatar person that had a sword. Now you can take that sword and go to something like OpenSea, an NFT marketplace, and actually sell it for Ethereum.
And you know, Steve, you could have been, like, a crypto millionaire as a 10-year-old with all the games you played, right?
Steve: Yeah. And I think the marketplace idea is kind of underrated.
I mean, it sounds weird, but when I played that game, I was addicted to the actual buying and selling in-game. Maybe that's where I got some of my trading ideas from. You know, buying low, selling high.
But there's an underground economy, almost, in these games. And the ability to take that and derive real-world value from it, I mean, it's a huge idea as long as the game is fun and you have friends playing it.
I mean, half of gaming is playing with your friends. So, there's no reason why that concept doesn't really take off.
Bringing People From All Around The Globe Together!
Ian: I completely agree with you. And I also think it's going to incentivize more people, like we're seeing around the world in areas that have internet access, such as the Philippines.
There's a story about this village there. It's playing this game called Axie Infinity, and the whole village is playing instead of doing the farming work because they're actually making more money playing this game and selling the assets that they create on OpenSea and other blockchain-based markets than their real job.
So, it's kind of bringing the whole world together in a sense, because, you know, anyone with an internet connection can join these games from anywhere.
Did you have that same experience as well?
Steve: Well, obviously, I wasn't earning money at the time. But, yeah, I mean, the whole idea is that with those online games where you're communicating with other people and things like that, it's really like a network effect. Like, if my friends are playing, I'm going to play.
And when you think about it, everybody has a smartphone, almost, even in areas that are poverty stricken. A lot of people have smartphones. So, there's always going to be that technology there for these games to be played on. And I'm sure that there's some element of social interaction in those countries as well.
I'm kind of a home-grown person; I've never been outside of the United States. But I can imagine that that's a global phenomenon.
Is Play-To-Earn Games Shaping The New Crypto Narrative?
Ian: Yeah, that's a good point. So, I think the top-down view right now is that, you know, as crypto investors, we're looking at different possible applications for the technology.
We've spoken about decentralized finance often in these videos. And now I think these play-to-earn games are sort of shaping the new crypto narrative and enabling an existing technology to become something else. And I think it's really fascinating.
The gaming market's going to be $300 billion by the end of this decade, and the majority of these games are going to be play-to-earn. I mean, why would you play a game and invest all your time and money when you get nothing back from it, except maybe, like, hanging out with your friends?
But if me and my friends can hang out, and we can also try to make money on one of these play-to-earn games as well, I think that's really going to be a catalyst that makes these games take off in the next couple of years and over the next decade.
What do you think about that?
Steve: I agree 100%.
You know, sometimes I feel guilty playing video games because I get nothing in return. So, it's hard to really spend as much time on it as I used to as a kid.
But with a bunch of new games coming out, there's a good likelihood that there's going to be a breakthrough game here. And I expect a lot of market share to go to that space.
Ian: I completely agree with you.
So, that's it for this week's video. If you play any play-to-earn games, please mention them in the comments. We'd love to hear from you.
For myself and Steve Fernandez, have a great weekend, and we'll see you next week. Thank you.
Regards,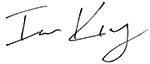 Editor, Strategic Fortunes
Morning Movers

From open till noon Eastern time.
Atea Pharmaceuticals Inc. (Nasdaq: AVIR) is a clinical-stage biopharmaceutical company working on an oral drug for patients infected with COVID-19. The stock is up 23% today and is back on top of the list for the second day in a row as investors get excited about a COVID-19 pill thanks to news from companies like Merck.
SunPower Corp. (Nasdaq: SPWR), the solar power company, is up 12% this morning on the announcement that the stock will be joining the S&P MidCap 400 Index on October 5.
Merck & Co. Inc. (NYSE: MRK), the drug manufacturer, is up 10% today. The company has been working on a COVID-19 pill and just released some data from an interim analysis of a Phase 3 trial showing that its treatment cut the risk of hospitalization for COVID-19 by half.
TripAdvisor Inc. (Nasdaq: TRIP), the online travel bookings company, is up 8% this morning along with other travel-related stocks on the sentiment that travel is coming back after being depressed by the pandemic.
Azul S.A. (NYSE: AZUL) is a Brazil-based airline operator. It is also up 8% today as investors start betting on the return of travel as countries start easing travel restrictions.
Laureate Education Inc. (Nasdaq: LAUR) provides higher-education programs and services to students through a network of universities and higher-education institutions internationally. The stock is up 8% this morning on no particular news.
Penn National Gaming Inc. (Nasdaq: PENN) operates and manages gaming and sports-betting platforms. The stock is up 7% today thanks to an uptick in sports betting with the NFL season underway.
Winnebago Industries Inc. (NYSE: WGO) manufactures RVs and other recreational and leisure-related vehicles and products. The stock is up 7% today as another way to play the return of travel, with RV sales soaring as people look to vacation more safely and closer to home.
Dutch Bros Inc. (NYSE: BROS) is a drive-thru coffee chain that is up 7% this morning. It is keeping with its general uptrend since going public earlier this month as it expands its presence across the country and attracts more customers.
Yelp Inc. (NYSE: YELP) operates Yelp.com, which matches people with local businesses across the country through information and reviews. This is yet another angle investors are playing as they bet on the return of travel. The stock is up 7% today.