Category: Legal Entities
Do you know what your options are when it comes to protecting your wealth? There's more than just a standard brokerage account and a traditional IRA. The key to protecting your wealth is knowing the best places to stash your cash. There are domestic and offshore trusts as well as domestic, offshore and serial limited liability companies. You can place a portion of your wealth within a family foundation so that it's protected for future generations. Each of these legal entities offer its own drawbacks and benefits that can potentially fit your needs. Learn what you can use to protect your wealth for future generations.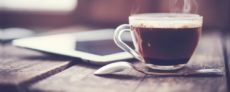 Could your next cup of coffee kill you? That's the subject of an ongoing legal case in California.