"Adapt or perish" I told myself as I read about Amazon's new plan to deliver packages inside your home.
You've probably heard about this new program, called Amazon Key, that lets delivery people waltz into your home and place packages nice and secure in your kitchen, hallway, living room … wherever.
It went live last week in 37 U.S. cities. Simply buy Amazon's $120 internet-connected security camera called Amazon Cloud Cam and a smart lock (together costing at least $250), download the Amazon Key app and you'll be all set for this option.
Recently, I had to talk with Amazon about a package that never made it to my door — whether it was stolen by someone who really needed a banana holder for their kitchen counter, or something happened in transit, I'll never know. The service representative was great about refunding my money, but I wanted to ensure that I didn't have to worry about stolen packages ever again.
So I'm considering this option. (If you're like me and unsure if you should trust strangers, no matter how well-vetted, into your home, you'll understand why it's taking me so long to decide.)
As I began to think about this huge shift in our delivery system options, the H.G Wells quote I mentioned earlier flitted through my mind: Adapt or perish.
There are so many innovative "smart" designs hitting the market these days that it's hard to keep up. The Internet of Things (IoT) trend, which our tech expert Paul is always urging you to invest in, is clearly happening — and in big, paradigm-shifting ways.
Already, we're tailoring neighborhoods with "future design" in mind. Since October, there have been at least three big announcements about smart cities:
Bill Gates just invested $80 million to build an Arizona smart city. This high-tech development will be built outside of Phoenix and, as CNN reports, it will boast "high-speed networks, autonomous vehicles, high-speed digital networks, data centers, new manufacturing technologies and autonomous logistics hubs."
In October, Alphabet Inc.'s urban innovation organization — Sidewalk Labs — committed $50 million for a similar smart city in Toronto. The company's tagline is "reimagining cities from the internet up" — and this city is a perfect example. The cost of the project is likely to run over $1 billion, with a focus on self-driving car lanes, public Wi-Fi hubs and other modern advances.
And earlier this week, Cisco announced that it plans to invest $1 billion to develop smart cities around the world — which will use its Cisco Kinetic of Cities IoT platform.
Clearly, it's not just our delivery systems that are getting an upgrade. Our entire walk of life is shifting as the smart money flows into building a world that previously only resided in science fiction stories.
We may not want to adapt with every smart innovation that hits the market, but we still need to adapt our investing strategies if we want to stay ahead of the game.
So follow the smart money if you haven't already. Start looking into the building blocks of these smart cities and see which companies are setting up for explosive growth.
To learn more about how you can get started doing that, just click here.
Meanwhile, I'd love to know if you would let a delivery person into your home, even if there's a security camera. Send me your thoughts at SovereignInvestor@banyanhill.com or leave a comment on the website.
Maybe that will help me decide.
Catch you next week.
Regards,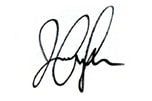 Jessica Cohn-Kleinberg
Managing Editor, Banyan Hill Publishing