Virtual reality (VR) has long been a dream for many tech junkies — myself included — and in 2016, we saw those dreams come true.
Facebook's Oculus Rift brought VR to the forefront of media coverage, with CEO Mark Zuckerberg quipping: "Our mission is to give anyone the power to express anything they're thinking about or want to experience." That's the dream.
While Facebook dreams of Oculus Rift VR glasses for everyone, the reality is not here just yet. HTC's Vive and Samsung's Gear VR helped broaden the market considerably in 2016, but bulky headsets and high-priced hardware have limited mainstream consumer uptake on VR — the Oculus Rift setup (including a brand-new computer) can run you more than three grand.
However, companies such as Nvidia Corp. (NYSE: NVDA) and Advanced Micro Devices Inc. (Nasdaq: AMD) have realized the VR market's potential and are working to bring that experience to the masses. Last week, I made the case for Nvidia as a key stock for tech investors, but AMD is hot on its heels and could deserve even more attention as VR makes its way into the mainstream.
And here's why…
Virtual Reality for Everyone
Like the Internet of Things (IoT), VR is just beginning to gain mainstream acknowledgement, despite the hype surrounding the technology in the past year. Currently, VR is seen only as a way to enhance the gaming experience of a few hard-core or tech-curious consumers.
But disruptive VR technology is poised to change everyday life just as drastically as IoT. The technology is already at work in such broad fields as health care, robotics and the automotive sector.
"Virtual reality is changing the game for a variety of industries, including health care, agriculture, manufacturing and business," said Gary Shapiro, the president and CEO of the Consumer Technology Association, which organizes the annual Consumer Electronics Show. "Doctors are using VR to enhance traditional therapies, architects use VR to design stronger buildings and travel agencies are using it to simplify vacation planning."
The Low-Cost Leader
That said, one of the biggest hurdles for mainstream acceptance for any new technology is the cost. Not everyone can (or wants to) shell out three grand for a top-of-the-line Oculus Rift setup just to experience VR. But AMD has already solved part of this problem.
The company has emerged as probably the best low-cost VR option on the market, with its latest line of entry-level graphics processing units (GPUs) doing for the VR market what its Polaris chipset did for low-cost laptop graphics. In fact, the company's Radeon RX 470 GPU and FX-4350 central processing unit (CPU) are already powering a desktop rig that can get you in the door on VR for just over a grand for a complete setup.
With VR expected to reach $162 billion in sales in 2020, and hardware accounting for more than 50% of those sales, AMD is positioning itself to undercut key competitors like Nvidia competing for those dollars.
Now You're Playing With Power
But AMD hasn't forgotten the power players in the VR market. While the current Radeon and Polaris chipsets give the company an advantage in the low-cost market, AMD is getting ready to roll out heavy hitters like its Ryzen and Vega lines of CPU and GPU chipsets.
Taking aim at Intel's high-end CPUs, AMD's Ryzen is expected to not only outperform Intel's best desktop processors — a benchmark testing shows an unboosted Ryzen CPU outperforming an Intel i7 — but also beat them in price.
Meanwhile, the Vega GPU builds upon the success of its Polaris predecessor and has topped even Nvidia's high-end GPUs in performance testing. With these new chipsets, AMD is taking on the big boys in the semiconductor market and has a chance to take the lead in VR.
Investing in AMD
When it comes to trading AMD, investors find themselves in a similar situation to Nvidia. AMD stock soared nearly 300% in 2016, with the stock finally clambering out of single-digit territory. With the shares trading at highs not seen since 2007, some profit-taking was to be expected, and AMD has shed more than 18% since its December peak.
Short-term profit-taking is healthy for an overbought stock, and AMD's consolidation was a bit overdue. But the shares are finding support near $10, with added ballast from their 10-week moving average.  Furthermore, AMD could still drop a bit further to its 20-week trend line, and the longer-term uptrend would remain intact. Such a pullback should spark a round of bargain hunting and short-term profit-taking, allowing AMD to continue on its course higher.
But if AMD is a bit too hot for your risk tolerance at the moment, you could always follow my colleague Chad Shoop's lead in and name your own price for the shares. For instance, if you have a target set to buy AMD stock at $9, you could sell a March $9 put and get paid while you wait for the shares to pull back.
Finally, the VR and IoT sectors are filled with investing opportunities. If you'd like to know more about other exciting tech stocks in these markets and more, be sure to check out  .
Until next time, good trading!
Regards,
Joseph Hargett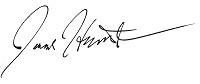 Assistant Managing Editor, Banyan Hill