As the battle for your living room TV heats up, there has been quite a lot of discussion over whether Amazon or Netflix is winning the war. This past awards season, Amazon took the upper hand by trouncing Netflix at the Oscars. It was a development in the battle that I highlighted a few weeks ago, underscoring Amazon's growing threat to Netflix.
While Amazon remains a powerhouse to contend with, it still has quite a ways to go before it catches up with the video-streaming leader. What's more, a recent report from Leichtman Research Group indicates that this lead among U.S. households may have reached another level in 2017. In fact, if you look at the chart below, Netflix is on its way to becoming an even bigger household name than it was before: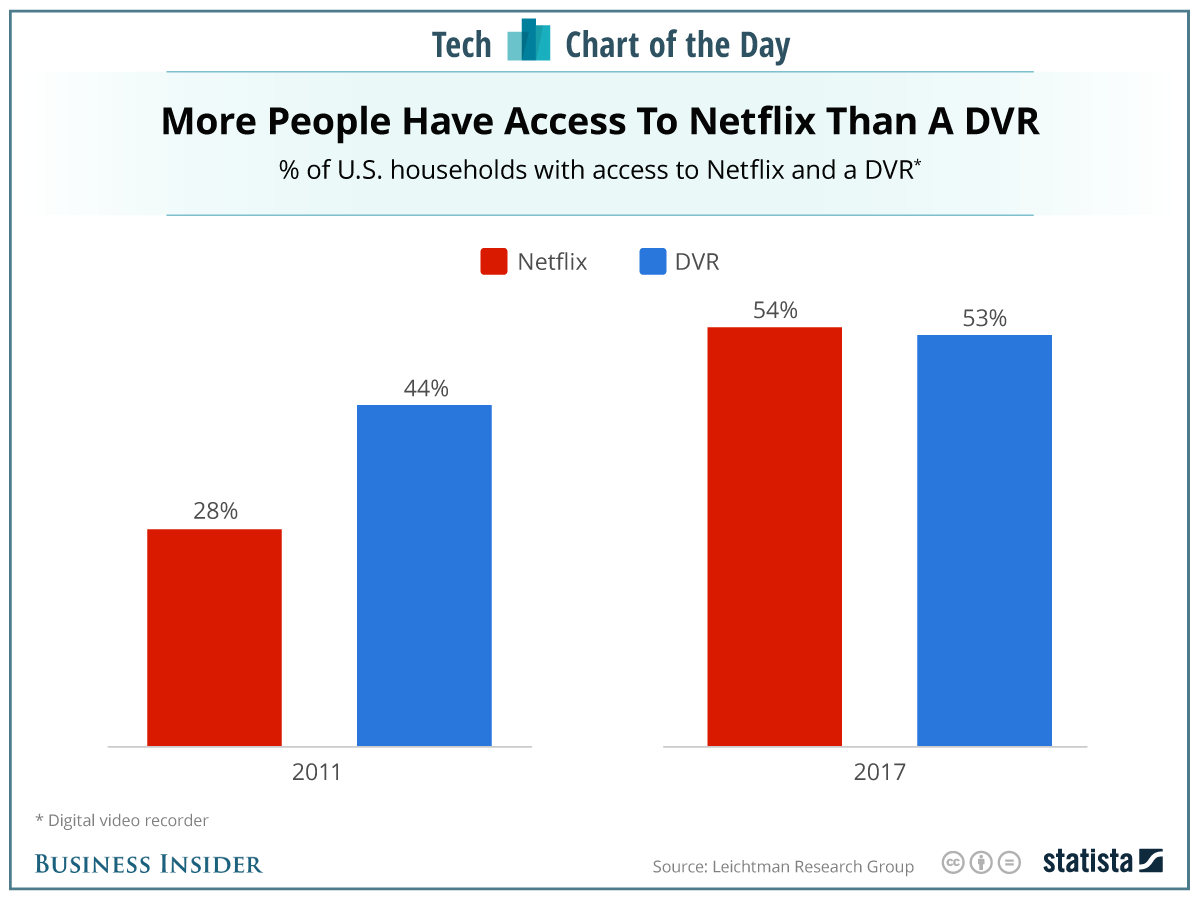 (Source: Business Insider)
Before the days of online streaming, digital video recorders, or DVRs, were a mainstay in a majority of living rooms in the U.S. It wasn't uncommon to hear something along the lines of "Did you DVR Jimmy Fallon last night?" around the proverbial watercooler at work.
DVRs were the original commercial-skipping, time-shifting, binge-watching addition to your home theater setup. And for more than half of the respondents to the Leichtman poll, they still are. However, Netflix has now eclipsed DVRs as the go-to service for all of those convenient vices that U.S. viewers crave.
When it comes to living room entertainment, the talk around the watercooler — or Facebook in this age of social media — now revolves around discussions of Netflix shows and which are worth binge-watching. So, while Netflix doesn't conveniently lend itself to being a verb in the way DVRing a show did in the past, the streaming giant has usurped traditional TV viewing in much the same way.
Furthermore, while there are some analysts and those in the financial media who fret over Netflix's market saturation stateside, the company has taken another step toward solidifying itself as a mainstay in U.S. living rooms and in Americans' TV-viewing habits. And that potentially means more in the long run than the pair of golden statues Amazon took home earlier this year.
Regards,
Joseph Hargett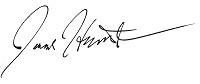 Assistant Managing Editor, Banyan Hill Publishing
P.S. My colleague Michael Carr has an amazing trading strategy that he'll be sharing in a webinar next week. It's based on a simple method and doesn't require a lot of trading experience to use effectively. Michael has been perfecting his strategy for years and has already made huge profits from it. Click here now to reserve your spot in this exclusive webinar.