Quick. Name the first country that comes to your mind when you think of solar power.
I'm willing to bet that more than a few of you thought of a European country such as Germany or the U.K., both of which set up ambitious goals and subsidies for renewable energy years ago. Or maybe, if you're more up to date on your solar knowledge, China sprang to mind. After all, with more than 77 gigawatts of installed capacity, China is currently the world leader in solar energy production.
I'm also willing to bet that not that many of you thought of the U.S. as a major player in the solar power market. It's understandable. The oil industry has long had a stranglehold on U.S. government subsidies, raking in $4.7 billion in subsidies in 2015, according to a report from the Department of the Treasury.
What's more, President Donald Trump's energy policy heavily favors fossil fuels, such as crude oil, natural gas and coal, and eschews renewable sources such as solar energy.
But despite a lack of significant government backing, the American solar power market isn't dying. In fact, it's thriving … and it's doing so in the most unlikely of places.
House of the Rising Sun
Power generated by new solar panel installations surged 50% in 2016, reaching 76 gigawatts compared to the growth of 50 gigawatts in 2015. And the U.S. helped to lead that charge, with new solar power growth arriving second only to China. But with solar power still accounting for less than 5% of American energy output, the U.S. has a long way to go to catch up to the likes of Germany, the U.K. and even China.
But in the heartland of America — a place where oil still provides the lifeblood of many farms and businesses — solar power usage is dawning brightly. According to the National Rural Electric Cooperative Association (NRECA), its members are slated to add roughly 480 megawatts of solar power capacity this year, bringing the total to 873 megawatts. With just 180 megawatts only two years ago, and 37 megawatts back in 2010, that's some impressive growth.
(Source: NRECA)
More important than the actual growth of solar power is where this growth is taking place. For instance, Wichita, Kansas, recently opened its first utility-scale solar energy farm — second-largest in the state — with a ceremony presided over by Gov. Sam Brownback.
"You have to plan for 30 years down the line," Brownback said. "And in our view the need for carbon reductions will not go away, so we see this as a key part of our portfolio long term." He also noted that he expects 50% of Kansas' energy to come from renewable sources by the end of his term in 2019.
Then there's the 220-acre solar farm planned for mid-New York, near the town of Dryden, which would be capable of producing 29 megawatts and providing a solar option for New York State Electric & Gas customers. And there is growing enthusiasm surrounding such rural projects. It would "create local and national jobs, and would be an energy source that is low on the maintenance end," according to Ray Burger, Dryden's director of planning.
Blister in the Sun
Unfortunately for some areas of the U.S., the extra sun and lack of rainfall have created a different kind of solar power opportunity. The U.S. Southwest was once a bastion of hydroelectric power, championed by the Hoover Dam. And yet, many counties in the area aren't receiving the same power output from the dam as they once did due to a historic drought in the region that lowered the level of Lake Mead … and raised the power costs for the region.
The result is that regional utility companies have been forced to look increasingly toward solar and other renewable electricity generation to supplement hydroelectric power. One such company, Lincoln County Power District, is currently working on a solar project to supply 4% of its energy capacity, and if the situation in the Southwest worsens, you can expect more utility companies in the area to follow suit.
Here Comes the Sun
The takeaway here is that there is a multitude of opportunities for investment in the solar sector. And while growth may slow a bit under the current president's administration, it's not going to die out entirely. Even rural energy managers are beginning to see that long-term planning via renewable energy offers quite a favorable comparison to traditional fossil fuels.
If you're looking for opportunities, First Solar Inc. (Nasdaq: FSLR) and SunPower Corp. (Nasdaq: SPWR) are two top-performing American solar companies that stand to gain from continued growth in U.S. solar capacity. For a more balanced take on the sector, the Guggenheim Solar ETF (NYSE Arca: TAN) offers broader exposure.
On a final but separate note, I'd like to congratulate my colleague Paul for his success in one of the fastest-growing newsletters in the investment industry. If you haven't taken the time to check out Paul's Profits Unlimited service, I highly recommend it.
Until next time, good trading!
Regards,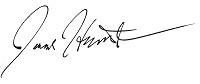 Joseph Hargett
Assistant Managing Editor, Banyan Hill Publishing
P.S. Paul isn't the only investor making 1,000%-plus gains. Michael Carr recently used his unique trading strategy to find 10 winning trades for a total of 1,191% in gains in a two-month window … and he's going to show you how he did it. He'll share his patent-pending strategy in a webinar on Tuesday, March 21. Just imagine investing $10,000 and walking away with $119,100 in two months … or racking up over $1 million in 18 months. Click here to reserve your spot for this exclusive webinar.