In the early 2000s, engineers didn't believe fracking would work on oil strata. The technique for cracking rocks using high-pressure fluid and sand worked great for natural gas … but there were some technical challenges associated with oil-bearing shale.
Fortunately, as you can see from this chart, American petroleum engineers made the leap, and U.S. oil production soared: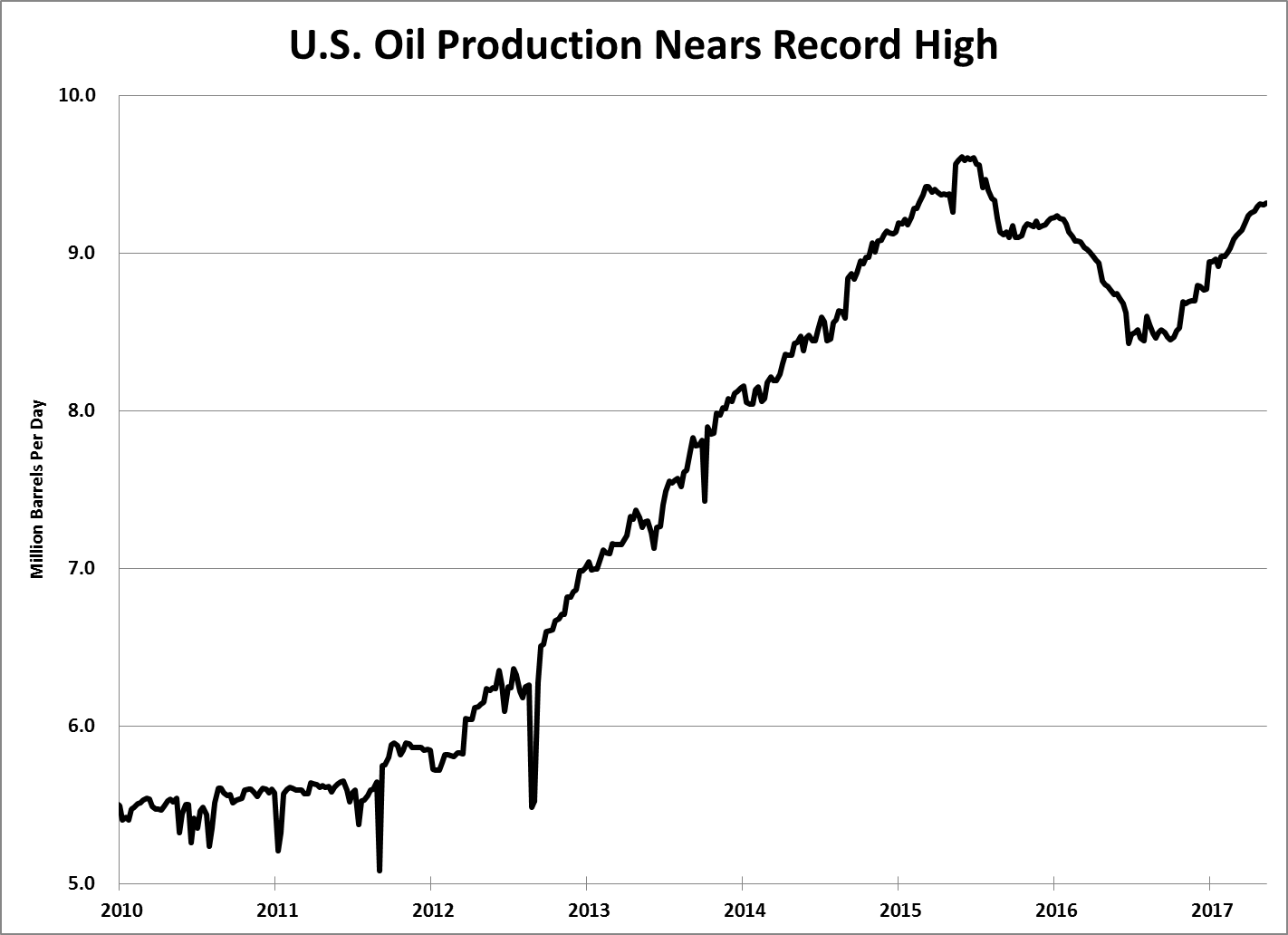 U.S. oil production hit 9.32 million barrels per day for the week of May 19. That's the highest production since August 2015. It's also within 290,000 barrels per day of the record 9.61 million barrels per day set back in June 2015.
That's why OPEC increased its production in 2015 and let oil prices collapse. The U.S. shale industry put so much light, sweet crude on the market that it forced the Middle Eastern countries to protect their markets.
The low prices hurt the OPEC countries more than it hurt the U.S. shale industry. The fall in oil prices actually improved the shale industry since it brought service company prices down and forced companies to reduce debt. It also forced the highest-cost companies out of the industry (some through bankruptcy).
What we are left with today is a robust industry that can (and is) producing a lot of oil profitably around $50 per barrel. While OPEC struggles to prop up oil prices, the U.S. independent oil companies reap the benefits.
Good investing,


Matt Badiali
Editor, Real Wealth Strategist