March Madness begins in just a few days.
While the Big Dance, aka the NCAA Tournament, doesn't start till March 14, regional tournaments start next Tuesday.
This ongoing series of basketball tournaments in the month of March is what led to March being dubbed March Madness by sportswriters.
When it comes to investing, we can dub March the "March Money Machine." I know it's not as catchy, but here's my point.
I follow seasonal trends in the stock market — that is, periods in which certain sectors or stocks tend to outperform the market. I call these prime seasons, and March happens to kick off the income sector's prime season.
Take a look: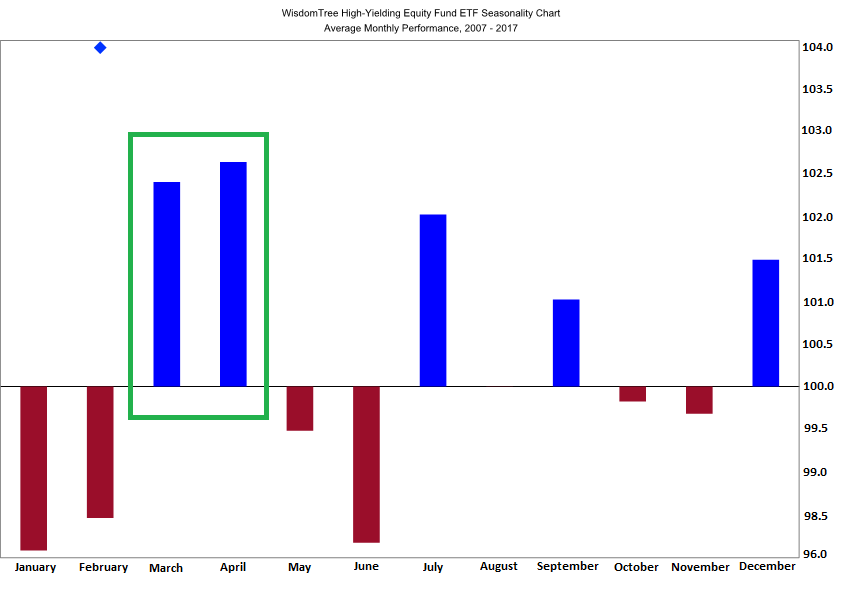 You can see it is very short, spanning just March and April, but in these two quick months, my system has generated an average gain of nearly 20% — that's roughly 10% per month.
The S&P 500 barely averages 10% per year — less than 1% per month.
So this is a screaming opportunity, and I'll be set to take advantage of it by not simply owning the ETF shown above, but by selecting a promising stock within the sector that is able to generate greater gains — that's how my system has a 10% gain on average during the month of March.
Still, knowing which sectors to own during these seasonal swings can add value to any portfolio, and this income sector prime season is no exception.
Regards,
Chad Shoop, CMT


Editor, Automatic Profits Alert