They did it on Sunday afternoon while Americans were still enjoying their weekend…
Saudi Arabia, along with OPEC and other members such as Russia, announced they'd be cutting oil production by 1.7 million barrels starting next month.
This is in addition to the reduction of 2 million barrels a day OPEC agreed to in October of last year.
And despite the fact that global oil supply is already projected to fall short of demand in 2023.
The Saudis said they cut production to support the "stability of the oil market."
And the way I see it, they have a point.
In 2014, oil prices fell by more than 50% in less than seven months.
This time around, the Saudis can't afford another plunge like that in oil prices.
Because right now, Crown Prince Mohammed bin Salman, the country's de facto ruler, is in the middle of transforming the country's economy.
His new giga-projects, such as a new city in the desert, Red Sea resorts and building a tourism industry, all require big money.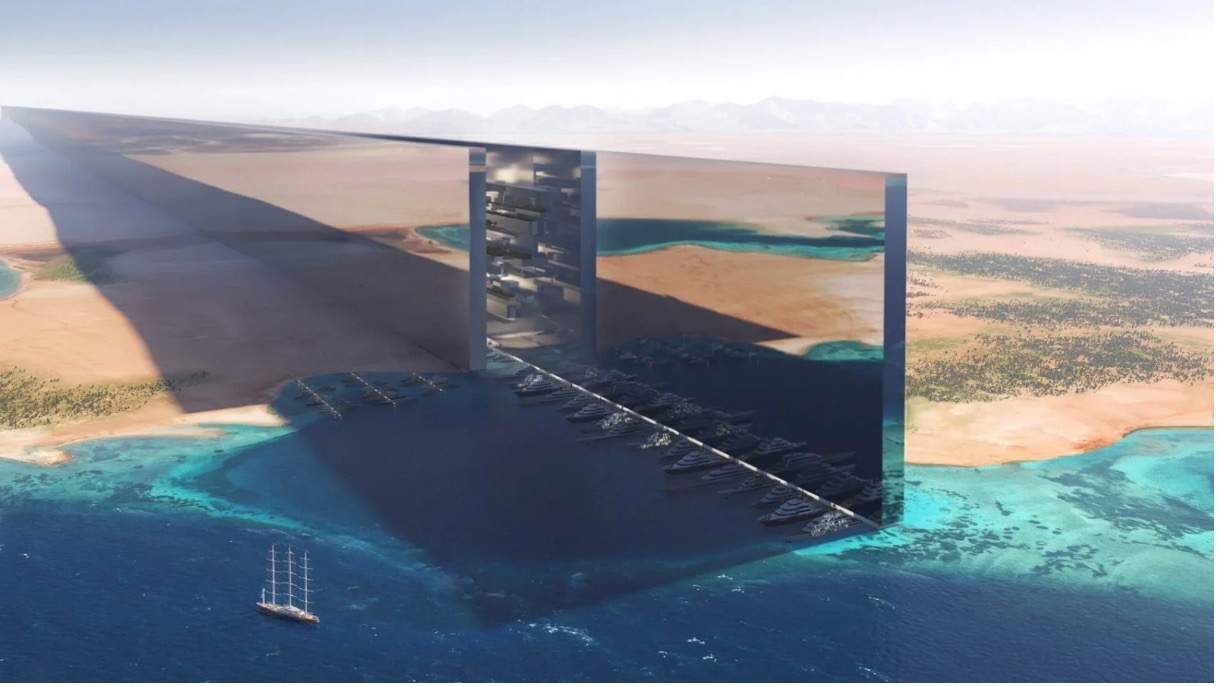 And if oil prices fall, that would mean the kingdom would be getting less revenue.
Which wouldn't work out well for all those giga-projects.
But what's good for the Saudis won't be good for the U.S.
Demand for oil continues to grow, and the supply is lagging.
Cutting 1.7 million barrels per day starting in May just further tightens supply.
You don't need to have an MBA in economics to know that when demand increases while supply falls, prices rise.
That's why everything I'm seeing is telling me that we are in the early innings of a huge multiyear-long bull market in oil.
Add It Up
You see, the law of supply and demand can be suspended — but it can never be repealed.
And during last month's banking crisis, despite the law of supply and demand … oil prices fell instead of rising.
As regional banks imploded, investors dumped everything.
Oil prices (West Texas Intermediate Crude) dropped to $66 per barrel during the panic, the lowest prices in over a year.
Once the crisis subsided, oil rallied, soaring 20% higher in just two weeks.
And here's why I see oil moving higher over the long term…
Because this latest production cut was actually the third one they've announced in the last six months:
OPEC slashed output by 2 million barrels in October 2022.
Russia cut another 500,000 barrels earlier this year.
And now, an additional 1.7 million in surprise cuts from OPEC.
In total, 4.2 million fewer barrels of oil than we had last year.
Meanwhile, demand is higher than ever, especially as China's economy begins to reopen.
And when a tidal wave of demand meets shrinking supply, the result is higher oil prices.
That's why I've spent the last month and a half making sure my subscribers are ready for what comes next.
2023's Oil Breakout
When oil markets take off, they tend to catch most investors sleeping.
The market tends to run in place for a while … before breaking out sharply to the upside.
That's why I've been recommending that my readers lock in top energy investments now — while they're still in bargain territory.
Simple supply and demand told me these low oil prices weren't going to last.
And that was before OPEC announced the biggest production cuts they've made in years.
Now, the situation is all the more urgent.
Which is why I recommend taking action as soon as you can:
No. 1: Add some basic energy exposure to your portfolio if you haven't already.
I recommend an exchange-traded fund (ETF) like the Energy Select Sector SPDR Fund (NYSE: XLE) to get started.
This ETF owns some of the largest energy companies in the world — like ExxonMobil, Chevron and Schlumberger.
It reflects the performance of oil, gas and other consumable fuels, so it will rise along with oil prices.
You can read my full recommendation in this free report I created for you here.
But if you want to make big money in this oil bull market, you need more direct exposure…
No. 2: Partner with this sector's top businesses.
The next massive spike in energy demand is set to occur around June 1.
That's when summer will begin…
And the next wave of record-breaking heat waves will send energy consumption through the roof … overwhelm power supplies … and set the stage for large-scale rolling blackouts.
One company is ready to meet our desperate need for energy.
Its free cash flow has already started soaring.
That means it's got plenty of cash on hand to grow its operations and reward investors through buybacks and dividends.
And without a doubt, it has the largest future drilling inventory of any natural gas company in North America…
With 75 years of inventory at the current rate of consumption.
If you invest in it now, BEFORE the next big spike in demand hits, you could profit big time.
You can get the details about my No. 1 energy stock recommendation here.
Regards,
Founder, Alpha Investor

Betting On Tradition
Like Charles Mizrahi, I'm betting big on traditional oil and gas having a good run in the coming years.
After the massive industry shakeout in 2015, and then the COVID shakeout in 2020 that drove prices down … there hasn't been a lot of investment in new oil and gas projects in years. And with the cost of capital as high as it is today, we're not likely to get a flood of new investment any time soon.
That's good news for the existing players with producing assets in place. It's a seller's market, as the recent Saudi oil cuts made abundantly clear.
I'm not quite ready to throw green energy under the (electric-powered?) bus just yet. I also believe that the sheer volume of investment dollars being thrown into green projects promise that there's money to be made.
But when it comes to everyone's favorite electric vehicle maker, Tesla, I'm steering clear.
At first glance, it would seem that Tesla is in great shape. First-quarter deliveries were higher by 36%. Most large companies would kill for growth numbers like that.
But inventories are also rising, despite Tesla slashing the sales price to make the cars more affordable. Inventory grew by about 75,000 vehicles, raising the possibility that even more price cuts might be needed to move the metal.
Now, Tesla still generates gross margins of well over 20% in most quarters, so I don't want to sound alarmist. General Motors is lucky to generate gross profits at half that level most years.
But General Motors is also priced at a lowly five times earnings, making it one of the cheapest stocks in the S&P 500. Tesla trades at more than 50 times earnings, making it one of the most expensive.
I'm never going to tell someone not to trade. By all means, if you see an opportunity, go for it. Investors have made a lot of money trading Tesla stock. The shares are up nearly 60% this year alone and rose 800% in 2020.
But this is not a stock I consider viable as a long-term investment. There's no obvious competitive advantage that can't simply be copied by other automakers.
For one thing, I can't justify paying a massive premium for a stock that faces competition from all sides. A company that's led by a CEO who spends his days running a social media company into the ground.
But is it possible that Tesla triples from here and becomes a $2 trillion company?
Of course. This is the stock market. Anything is possible.
However, I don't consider the odds in our favor here, and I expect this company to be worth much less a year from now.
If you want an investment with a higher probability of success, stick with oil and gas. Charles has clearly done the research.
Today he recommends trading the Energy Select Sector SPDR Fund ETF. But you can also get his free report detailing his top recommended trade in the energy sector — right here!
Regards,

Charles SizemoreChief Editor, The Banyan Edge