It's Amber Lancaster, here welcoming you to your very first issue of Bold Profits Daily.
This morning, I hopped on the phone with Paul Mampilly and Ian Dyer to discuss what caught our eye in the market this past week, and also to give you our unique investment perspective.
As a reminder, each Monday our team will send you a sneak peek of our internal investment chats, where we analyze recent market moves and forecast what's next.
We had an invigorating Market Talk this morning, covering topics such as:
The Russell 2000, which measures high-growth stocks, and how it's lately been beating the S&P 500.
Recent acquisitions in the biotech market, and how that's a surefire indication of a market about to take off.
Preliminary trade talks between the U.S. and China.
The recent acquisition of Loxo Oncology Inc. (Nasdaq: LOXO) by Eli Lilly, and what that means for people who bought into this stock.

And much, much more.
Below, you'll find a recording of this morning's chat. Simply click on the "play" button to listen.
Market Talk
January 7, 2019
Amber Lancaster: Welcome to this week's Market Talk. I'm Amber Lancaster, joined by Paul Mampilly and Ian Dyer. Each week we look forward to sharing our perspective with you, our readers, and giving you insights into what's on our radar.
Today, Ian will begin by sharing what he's watching. Then you'll hear from me. And then we'll be wrapped up by Paul with his perspective on our portfolios.
OK, Ian, take it away.
Ian Dyer: Today, overall so far, the market is flat in terms of the S&P 500 and the Dow Jones. But there are some huge moves in software stocks and hydro-tech stocks like semiconductors. Right now, it looks like people are buying back into these growth names that really fell and took a huge beating in October and December, specifically.
It looks like the Russell 2000 is up almost 1% today, so that's really good to see. I've noticed over the past couple of weeks that's been leading the markets back forward. It's been beating the S&P 500 on a daily basis.
The Russell 2000, just to give some background, is an index that measures the growth stocks. It contains 2,000 stocks in the U.S. market that are small- and mid-cap. These are usually the higher-growth companies that people sell during the corrections, but then they buy them back and rebound and continue to lead the market higher.
Over the long run, growth stocks at the bottom of a correction like we're having now are going to come back really hard. That's why we're seeing the Russell 2000 lead the market right now.
Another thing I've noticed is acquisitions going on in biotech, which is a perfect example of a growth sector. The companies in this field are typically growing at least 20% to 30% a year. When a company gets a new drug approved by the FDA, it can at least double their sales some of the time.
Last week we saw Celgene get bought out for $78 billion, I believe. It sounds like a huge deal, but this was actually 30% below the high price that Celgene was trading at. Even though this was a huge deal, they actually got bought out for a bargain.
This means these big pharmaceutical companies are bargain shopping during this correction and they're trying to find deals on high-gross companies that have promising futures, and they're able to get them for cheap right now.
Today, we saw another biotech company, Loxo Oncology, get bought out for $8 billion. This was about 50% higher than where the stock was trading right now. Even though the stock has been beaten down, it's clear these big pharmaceutical companies like Merck are looking for deals and they're looking for these add-on pieces to their business while they're cheap because they can offer the most growth.
After big sessions of acquisitions like this, we should expect to see the rest of the biotech market follow suit and see big gains in companies. For example, there's an exchange-traded fund (ETF) in the biotech industry called IBB. This hasn't made an all-time high since 2015. More recently, it was about 40% below that all-time high. Now we've seen it rebound about 10% over the past couple weeks.
We should look to see further gains in that as biotech continues to see this kind of market activity. It looks really promising for growth stocks across the board, especially for biotech stocks, which have been known to be growth leaders and have volatile prices that can payout big gains in short periods of time.
Amber: I'm watching the macroeconomic front today.
First, I have some encouraging news. It looks like preliminary trade talks between the U.S. and China have kicked off in Beijing. Chinese Vice Premier Liu He unexpectedly attended the first of two-day discussions with the purpose of finding a resolution of the ongoing trade dispute.
Liu He is the top economic advisor for Chinese President Xi Jinping. His attendance was a surprise as it was previously thought a lower-ranking Chinese official would lead the discussion with the American delegation. So just his attendance alone shows that China knows a resolution to the ongoing trade dispute is paramount.
Financial markets in general would gladly welcome any indication that trade tensions between the U.S. and China ease. So far, the trade skirmish hasn't affected resolute U.S. economic data but it has surfaced in softer survey data. The upcoming industrial production data for January 18 will give us more insight.
Due to the continuing government shutdown, we can expect to see quite a few economic data reports delayed because their recording agencies are closed. So far, the affected releases include new home sales data and construction spending. If the stalemate continues, we can expect to see delayed reports on factory orders, wholesale inventory and the trade balance.
Core CPI numbers are released January 11 at 8:30 a.m. Economists estimate this core inflation number will decline 0.2% in December due to falling energy prices. If this estimate is realized, it's highly likely that year-over-year CPI numbers will decline to 1.8%. That's all showing that inflation is currently not an issue in the U.S.
On the technology front, we have some very exciting news. The 2019 Consumer Electronics Show, CES, kicks off in Las Vegas this week. The show will be attended by more than 180,000 people with more than 4,000 exhibiting companies and 1,000 speakers. This year's keynote speaker will be Dr. I.P. Park, he is the President and Chief Technology Officer at LG Electronics.
Per CES, Dr. Park will cover subjects near and dear to our hearts. He'll offer his perspective and new ideas on the ever-changing artificial intelligence landscape while exploring how AI will impact our living going forward in multiple industries including healthcare, transportation and agriculture.
That's what I'm watching, Paul and Ian.
Paul Mampilly: Thanks guys. A lot of good stuff going on for our companies.
Starting out with biotech, Loxo Oncology, as you know, is in the True Momentum Portfolio. While you were talking I went and looked it up. They're being bought out by Lilly, so you can buy it for nothing. It's in the portfolio and people who have been members of True Momentum will be making something in excess of 130%.
We'll have to decide to probably take profits on that in the next week or so because that's the bulk of the move; it's done. It's great news for True Momentum subscribers, especially for subscribers who hung in there. It's been a difficult three months in Loxo Oncology. Along with all the other stocks who got hit pretty hard.
However, you can see why I've been telling readers that they should hang in there. After moves like this, oftentimes market makers and insiders play games. Who do you think was buying Loxo Oncology in the last few months while you were selling it in a panic? Somebody was buying it and I can tell you who it was: the market makers and investment banks, because they need to accumulate the stake to make this acquisition happen.
This is confirmation for me of the fact that what we're doing with all our franchises where we focus on growth and new companies and technology, it's been confirmed. Eli Lilly buying Loxo Oncology is the old. They've got this entire stable of old drug, which are going generic and also losing pricing power. So now they're looking to restock their pipeline and product stable by buying up companies.
So I expect more biotechs to get taken over. In fact, in the Extreme Fortunes update I told readers about all the biotechs we have. I also made my very first Bold Profits Daily on biotech recommending a different ETF than the one Ian recommended. For those of you listening, look out for that one tomorrow.
That's a very exciting ETF because it weights things differently and gives you the benefit of small biotechs that are more likely to be taken over. So watch out for that.
Also, the Russell 2000 is a very small-cap index — the one that Ian was referring to. It's got growth but it's also very small-cap in nature. That's a very good sign from an economic growth perspective because you would never really choose to buy small caps unless you really thought the market was going to be strong.
They're risky from the perspective that when people want to sell, there are very few people who want to buy. That's a high-commitment trade. The fact that the Russell 2000 and even 3000 are going up is a great sign for the overall market in our kinds of stocks.
Friday, in general, was a really great day because so many good things happened. First, Jay Powell did a press conference and walked back about three months' worth of fairly harsh comments about how high he wanted to take interest rates. He acknowledged what I've been telling our readers: inflation is a zero issue and largely there's no reason for interest rates to go up anymore. That's huge for our housing stocks that we have across our franchise.
Simultaneously, we have the fact that there's a bumper employment number. In other words, there's more people employed making more money. I can tell you, once this trade thing is settled — and I expect to see it settle in the next three or four months — you're just going to see the market rocket up.
It's really going to put egg on the face of all these strategist on Wall Street that have gone out there and really taken the market's move to say that there's a gigantic financial crisis coming or some massive problem.
Last week was a huge week in terms of our stocks; however, there was a good reason for it. The reason I am bringing that up is because this weekend I met with a friend and he felt like the size of the move was a bear market move. I said no, you've got actual news telling you that there's perfectly good reasons for stock prices to go up and for growth to continue.
Lots of good stuff going on across the portfolio in line with what we've been telling our readers. The portfolios are positioned to move. Even already today you can see our portfolios, if we were tracking on a real-time basis, would be up way above whatever the S&P 500 or the NASDAQ is going to be doing. We've got these growth stocks in huge amounts.
I'm incredibly optimistic for our portfolios. Even though I expect the market will go up less because we have what people want and that's the essence of "going upness." In other words, you want to be owning the stocks that are going to be in demand. When people come to buy they bid it up and you get the benefit of the gains.
I'm very optimistic for what I believe is going to unfold over 2019.
If you have a moment, please make sure to send us your thoughts on this new publication! Send any feedback, comments or suggestions for future content to boldprofits@banyanhill.com.
We'd love to hear your feedback.
All the best,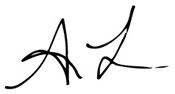 Amber Lancaster
Director of Investment Research