Solar has been the future of energy for over a decade, but it has struggled to deliver power today.
Despite improvements over the years, it only creates 0.5% of American energy.
It's not that development has failed. Solar panels have advanced leaps and bounds. Since 2009, the average cost per watt has fallen 75%.
Even with falling prices, there is still a big price tag on solar. The average American can expect to pay $20,000 to add panels to their home, according to the Center for Sustainable Energy.
That's a large upfront expense for the hopes of future savings.
The chart below shows the average price of solar power and yearly added solar capacity:
Falling solar costs have generally correlated with increases in solar installation. That was until 2017. Installation of solar panels fell by a fourth year-over-year.
There's a mix of reasons for falling sales.
SolarCity, Tesla's solar power play, cited changing sales tactics due to poor margins. Most of the big solar companies rely on aggressive door-to-door sales. Representatives take a few key metrics from your home and give you a quote for costs and potential savings.
The trade war also took a bite out of sales.
Washington rolled out plans for a 30% trade tariff on solar cells and parts. This may help domestic producers, but it hurts sales overall. Worry over the tariff may have already killed projects last year.
Major Solar Energy Companies
On average, the three major solar energy companies — First Solar Inc. (Nasdaq: FSLR), SunPower Corp. (Nasdaq: SPRW) and Vivint Solar Inc. (NYSE: VSLR) — are down 27% from their highs in 2016.
These issues are speed bumps for solar's future. The tariffs will fall to 15% over the next four years. Companies should improve sales and marketing strategies. The trends for solar will improve after this dip.
Government estimates show strong growth trends returning to solar after 2020. The decades that follow will have better prospects than the next couple years.
In Real Wealth Strategist, we're keeping an eye on solar and other renewable energies. We believe that this market has room to grow and that we'll have opportunities to profit in the future.
Regards,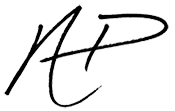 Anthony Planas
Internal Analyst, Banyan Hill Publishing