Janet Yellen and the rest of the crew at the Federal Reserve bumped up interest rates in March by 25 basis points and have promised at least two more interest-rate hikes in 2017.
But even with rates inching slowly higher this year and over the next few years, we are a long way off from earning a nice flow of income from fixed-income instruments that could earn you a comfortable living through retirement.
But you don't have to stick with just stocks and bonds to earn your income.
A pair of recent presentations at the Offshore Investment Summit in Uruguay provided two great options for growing your wealth and creating a steady stream of income…
More Than Just a Diamond
Earlier in the week, we learned about diversifying your wealth through the use of collectibles and farmland. On Wednesday, attendees of the summit broadened their scope even more by learning about natural colored diamonds.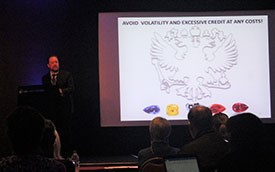 Daniel and David Metcalfe of Premier Diamond Group revealed that natural colored diamonds have never decreased in value in 50 years at the dealer level. In fact, such diamonds double in value every four to seven years.
They went on to show that the Dow Jones Industrial Average and gold both enjoyed an average gain of 6% over the past 10 years. Meanwhile, pink diamonds have averaged 21% per year over the past decade, while blue diamonds have averaged a gain of 9% per year and yellow diamonds have averaged 12% per year.
Colored diamonds offer a great store of value and an avenue for asset protection because there isn't a paper trail linking your Social Security number to the purchase of colored diamonds. Diamonds can be discrete and easily transported. And what's more, there continues to be a limited supply of high-quality colored diamonds. There are no mines dedicated to colored diamonds; rather, they are byproducts of existing mines for colorless diamonds and other raw materials.
To learn more about colored diamonds as well as an exit strategy for collecting profits on a colored diamonds investment, you can contact Premier Diamond Group at www.premierdiamondltd.com.
Welcome Home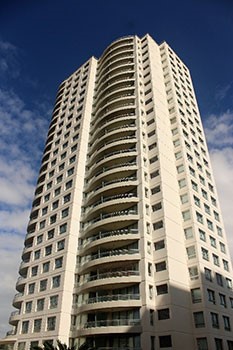 The old saying "no news is good news" certainly applies to Uruguay. And for anyone looking to purchase real estate in Uruguay, that's a bonus. Before we headed out for a real estate tour, Sancho Santayana of 360 Terra International Realty took the stage to give attendees some more information on Uruguay.
While Uruguay is a small country with a population of only 3 million people, it is one of the world's champions in per capita food production. The country experiences no natural disasters and has no deserts or mountains, but has a massive expanse of flat, arable land and gently rolling hills.
Uruguay has a democratic political system with very little corruption and officials who are accessible. The education is excellent, with a literacy rate of 97%, and the internal security is strong, with a low crime rate and little to no violence.
The real estate market is interesting because there are no mortgages. Most people will pay cash for their purchases, creating an incredibly stable market. You're not going to see wild swings in prices — including no sharp drops in property values should the market crash, like we saw in the U.S. during the Great Recession.
Many people who purchase property will rent out the residence during the high season, which will typically pay for yearly expenses and more. In fact, the average return on investment is 3% after expenses and taxes.
To get all the details on Uruguay and available real estate around Uruguay, you can contact Sancho Santayana of 360 Terra International Realty at www.360terra.com or email him at sancho@360terra.com.
Regards,


Jocelynn Smith
Sr. Managing Editor, Sovereign Investor Daily
P.S. It doesn't matter how much the Fed raises interest rates or how much money it prints. Our government has racked up a mountainous pile of debt we can simply never pay back, and America is heading toward a deep —and unstoppable — crisis of biblical proportions. And unless you take action, right now, to protect yourself and your finances, there's no guarantee you won't get swept up in the inevitable collapse. Click here to learn about the Plan B Club, a new resource that shows you the best ways to plan ahead and avoid making costly mistakes.