Economists generally say government spending is good for the economy. But, as with anything, sometimes you can have too much of a good thing.
Governments operate on many levels. We usually think of federal spending and question how much is enough. But state and local governments also spend significant amounts of money. The chart below adds up spending at the federal, state and local levels and divides the sum by gross domestic product (GDP). This shows the size of the government over time.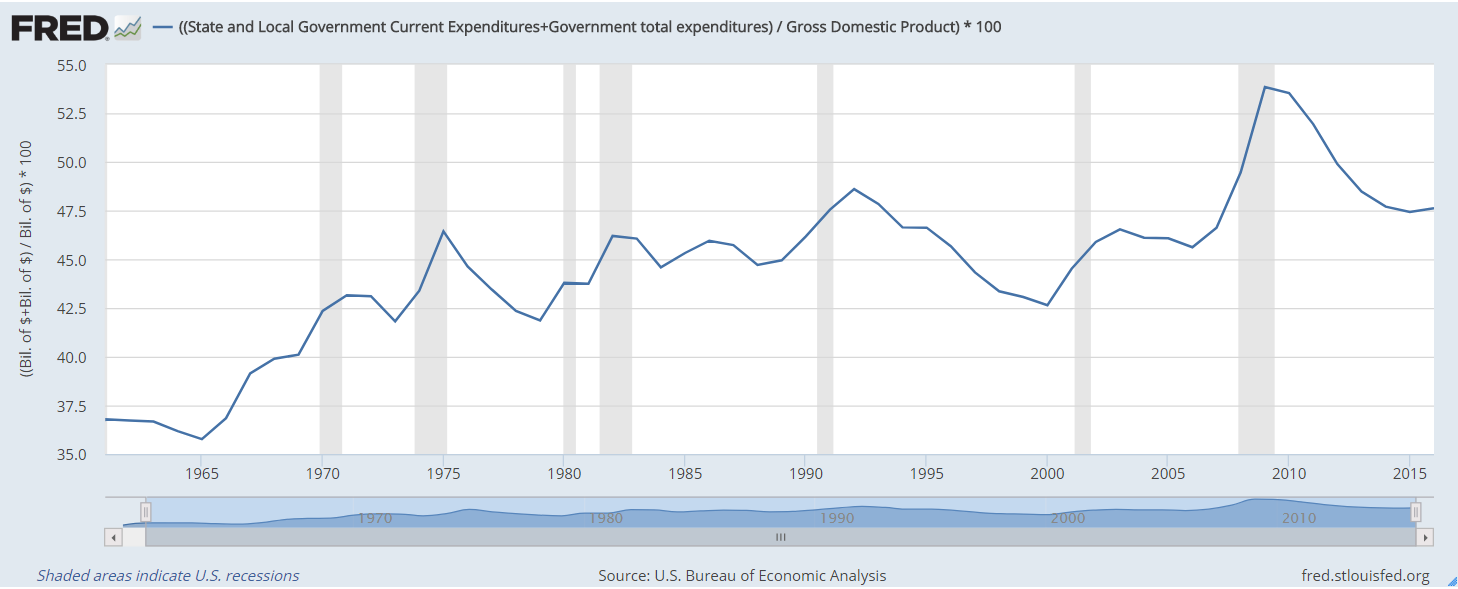 (Source: Federal Reserve)
The government now accounts for 47.6% of GDP. The good news is spending fell from its 2009 peak of 53.8%. The bad news is that the downtrend appears to have ended.
Some government spending is needed. The government builds and maintains roads and other infrastructure. Education and defense spending is necessary. Some level of spending on health care and social programs is needed.
The problem comes from how the government gets money to spend. It must extract money from the people who produce goods and services in the private sector. If the government takes too much money from the private sector, the private sector can't grow quickly.
Too much government spending could explain why the recovery from the last recession has been so slow. There are other causes for slow growth, but recent research shows a link between changes in government spending and the level of economic growth in France and Canada.
For now, Washington is focusing on a tax cut, but the best action is probably a spending cut. This is true at all levels of government. Until we see that, the economy might continue growing slowly.
Regards,



Michael Carr, CMT
Editor, Peak Velocity Trader